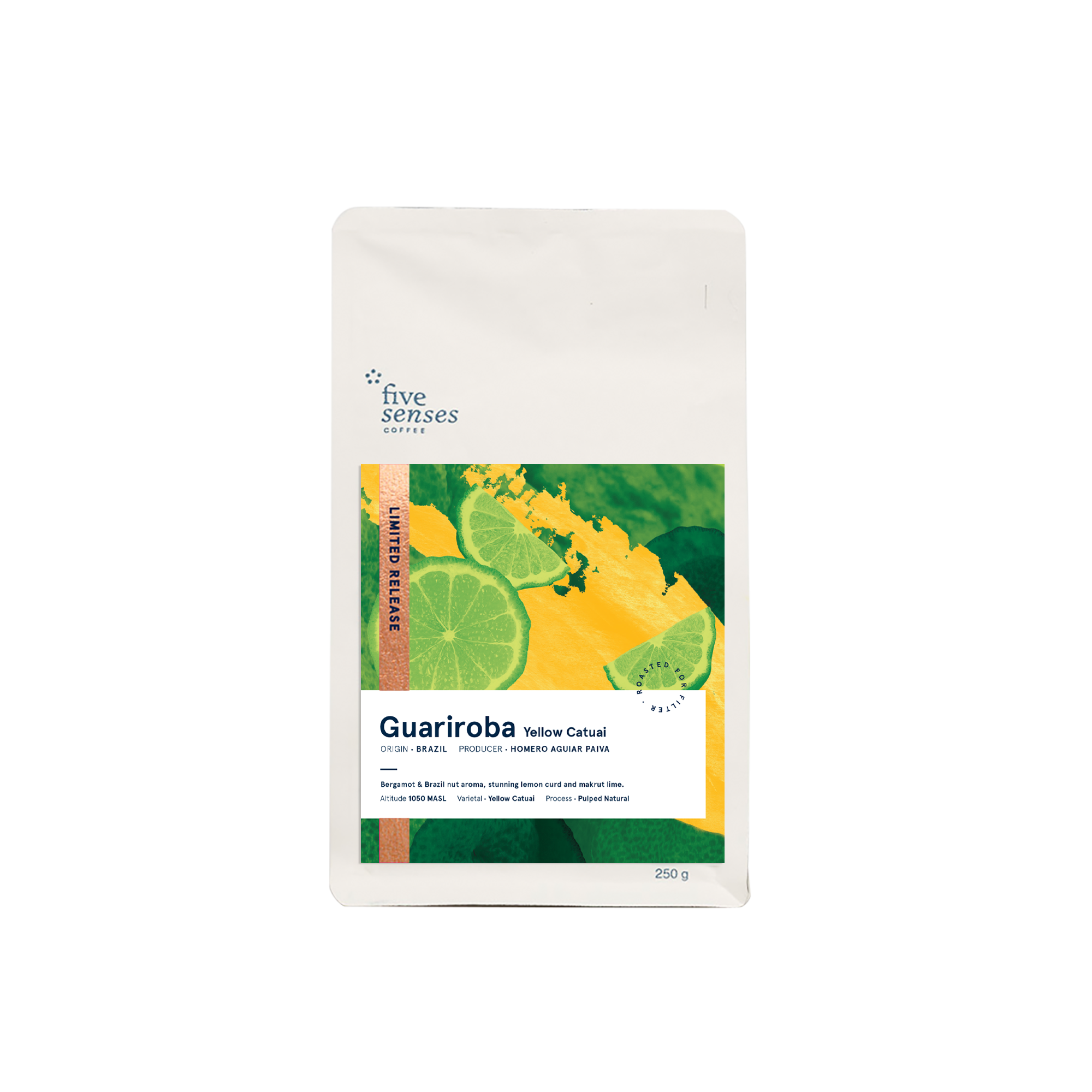 BUY NOW
Guariroba, Yellow Catuai
Bergamot & Brazil Nut aroma, stunning lemon curd and makrut lime.
From a COE awarded farm, the elegant flavours of this lot recalibrates our expectations of Brazilian coffee. With five generations of coffee farmers behind him, Homero Aguiar Paiva's innovations are producing accolade winning coffees.
After previously featuring Homero's Cup Of Excellence award winning coffees, Five Senses jumped at the opportunity to secure this micro-lot from Fazenda Guariroba. Showcased in the 'Best SanCup' competition, this coffee took the golden ripening Yellow Catuai cherries, pulped them and then laid them out to dry. The attention to detail given to all areas from tree health to selective picking and attentive processing have resulted in a coffee that offers a unique set of flavours, broadening our understanding of what delicious Brazilian coffee can taste like.