SanCoffee is a producer group based in Santo Antonio de Amparo, located in southern Minas Gerais, Brazil. Comprised of over 20 fazendas (estates), many of whom are well known in their own right; often placing in the Brazil Cup of Excellence. A producer group who can provide consistent large volumes of coffee alongside some innovative and awarding winning smaller lots is every coffee buyer's dream!
We're proud to have a long history with SanCoffee, stretching back to 2012! Coffee from their member estates supply the backbone of some of well-love house blends, as well as some bangin' lots both as single varietals and experimental processing types. You can check out San Coffee's 2021 Impact report here.
Santo Antonio Estates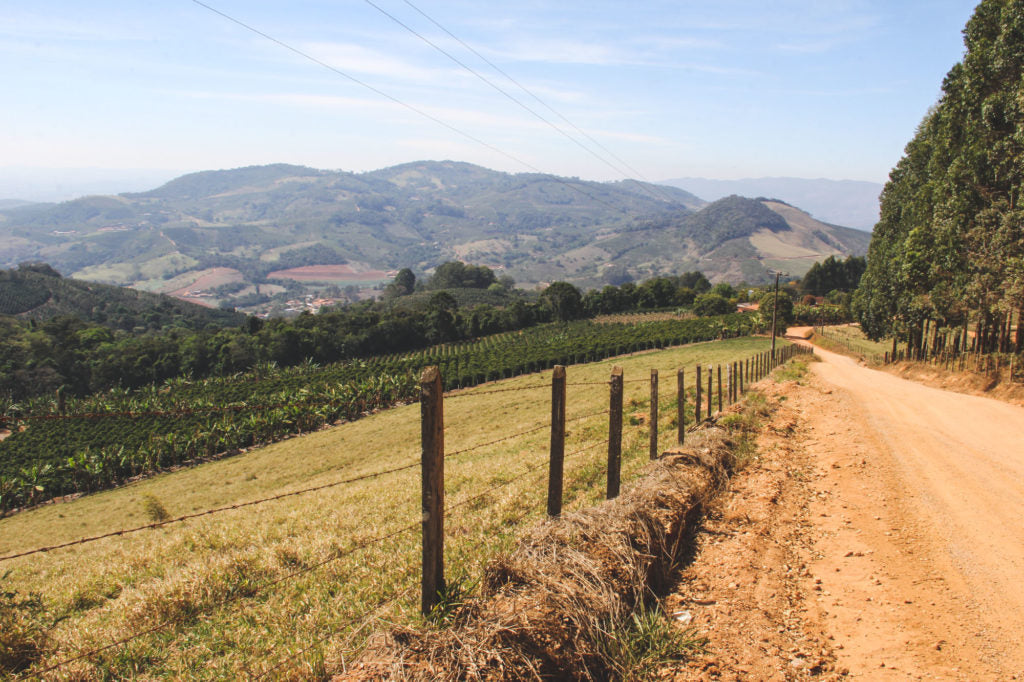 This is a blend of member's coffee and forms the tasty base of our Crompton Road blend. Ultra reliable and consistent, this blend is created each year for us to hit a certain flavour profile from SanCoffee's base of producers/members. You know how we have house blends that aim to hit a taste profile all year round, regardless off the different origins that go into it? Similar concept!
Coffee from these Estates
Santo Antonio, Natural
1150 masl | | Natural
Heavy chocolate fudge, boozy sweetness & a lingering aftertaste.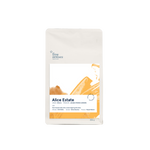 Alice Estate
1200masl | | Pulped Natural
Rich caramel body with a sweet lingering aftertaste.
Articles on Santo Antonio Estates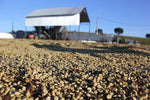 Celebrating coffee and life in Santo Antonio
By Five Senses
I spent last night on what is technically called a 'farm', but probably resembles something closer to a small city. No lie! Faze...
Read More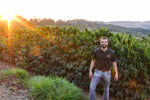 Field Report: Brazil 2016
By Five Senses
This is my first trip to Brazil and, while reading up on all the previous trips Jacob and others have done over the years proved...
Read More
Fazenda Samambaia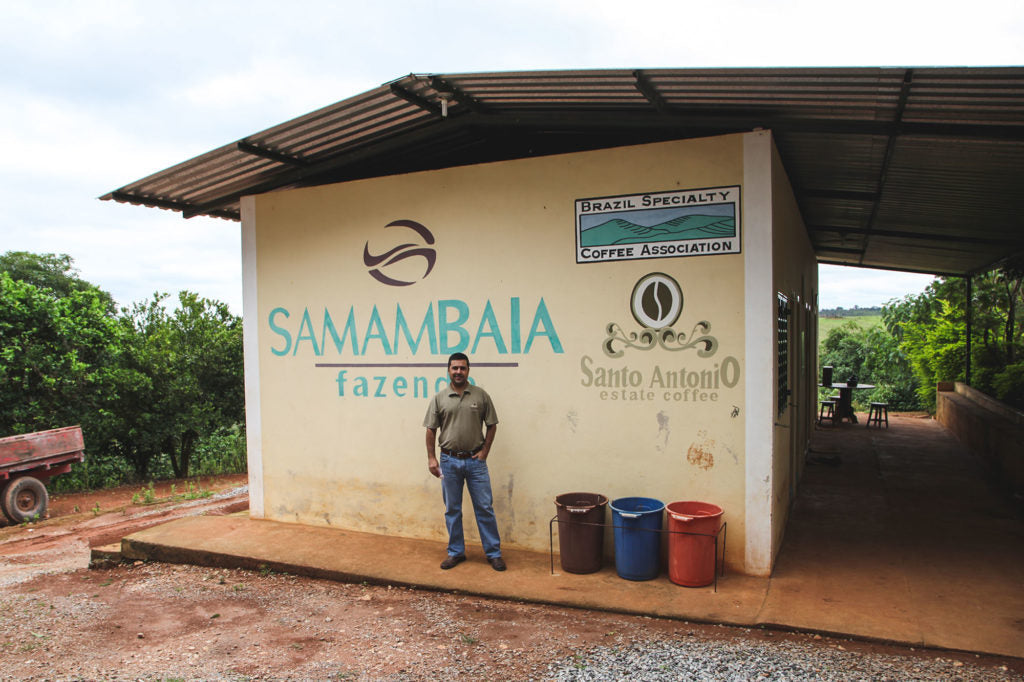 Both gorgeously kept and historic, Henrique Cambraia is the family owner operator of this estate. Heneique is certainly a busy man as he is also the president of the SanCoffee group! As Samambaia processes all their own lots, it is the central hub from which many experimental lots are produced including many of the lots we have featured both as Limited Release and at MICE events.

Coffee from these Estates
Bom Jardim Estate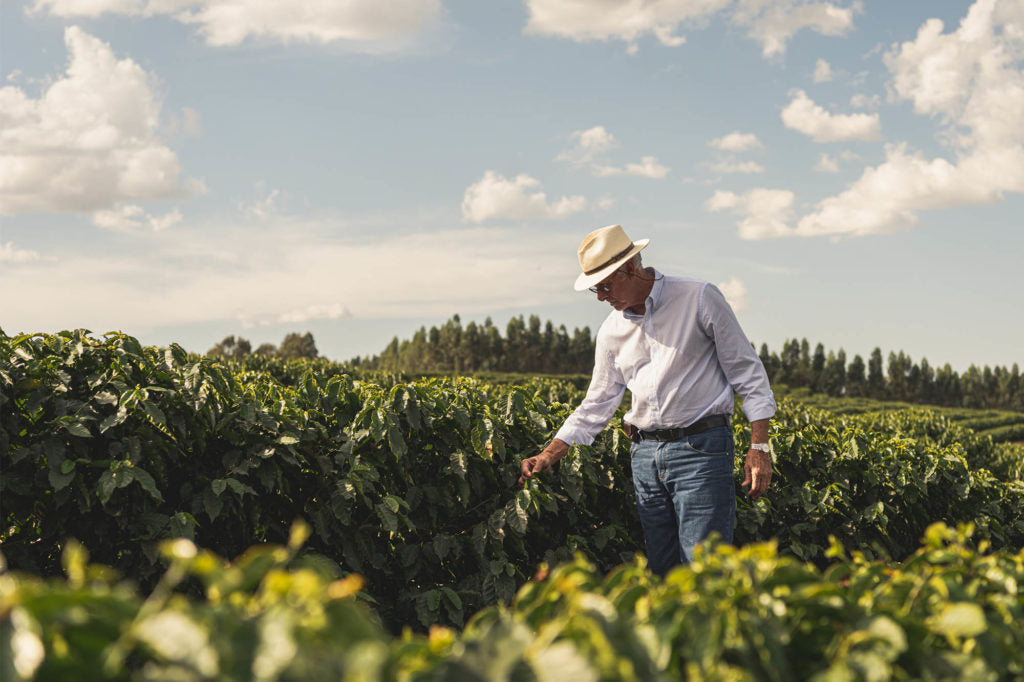 Owner Josué Pereira Figueiredo graduated as an agronomist at just 25 years old back in the early 70's! Being closely involved as a researcher with Brazilian institutes to evaluate the performance of coffee varieties on-farm, he establish Bom Jardim and put that academic knowledge to work in practice, planting out his estate with a wide array of coffee trees. Josué's son, Lucas Pereira Figueiredo, now joins his father in managing the 230ha of coffee farming, the preservation of 154ha surrounding the farm, and supporting the 30+ farmers who work on this estate.
Coffee from this Estate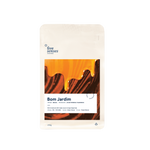 Bom Jardim
950-1100 MASL | | Pulped Natural
Rich & balanced with maple syrup & orange fudge body.
Fazenda Guariroba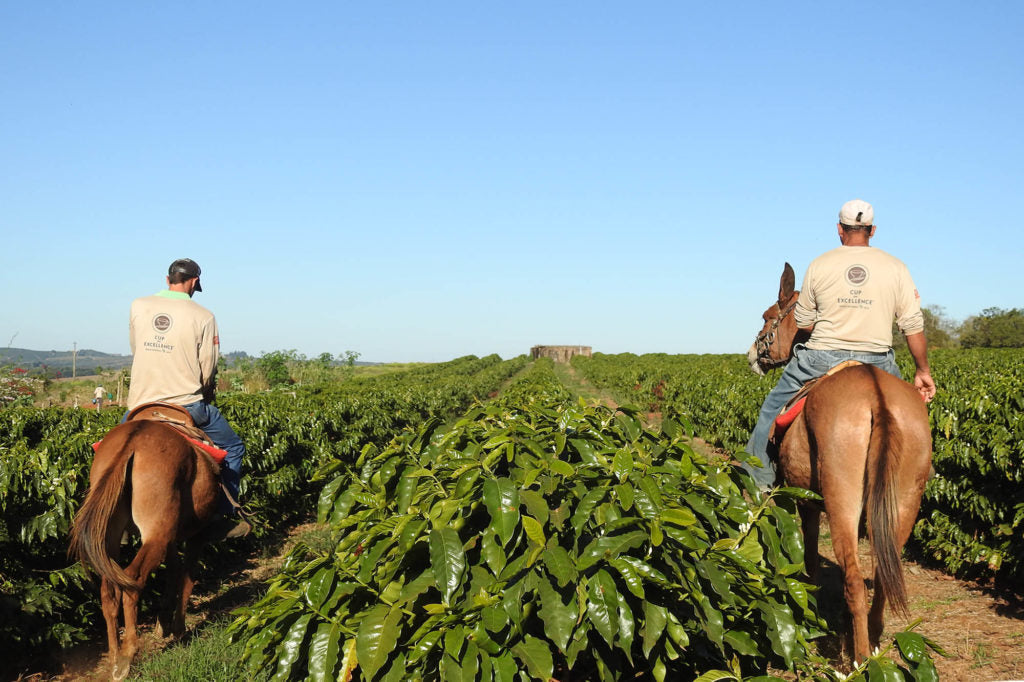 When our friends at SanCoffee mentioned they have placed 8th in 2019 Brazil COE, we jumped at the chance to support the group! Fazenda Guariroba is owned by Homero Aguiar Paiva, a 5th generation coffee farmer who has purchased this 19th century established farm in more recent times. Homero, a civil engineer by trade continues to progress all quality-driven aspirations of his farm with the help and guidance of his agronomist brother Renato Paiva.
Coffee from this Estate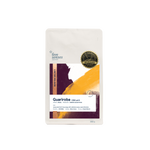 Guariroba COE Lot 8
1100 masl | | Pulped Natural
Jammy dark fruit & ripe mango with a delicate creamy-sweet aftertaste.
Articles on this Estate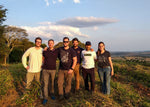 Adventure to Guariroba
By Five Senses
When the Director of Coffee, who heads up all Five Senses origin trips, calls you on a Friday afternoon while you're driving dow...
Read More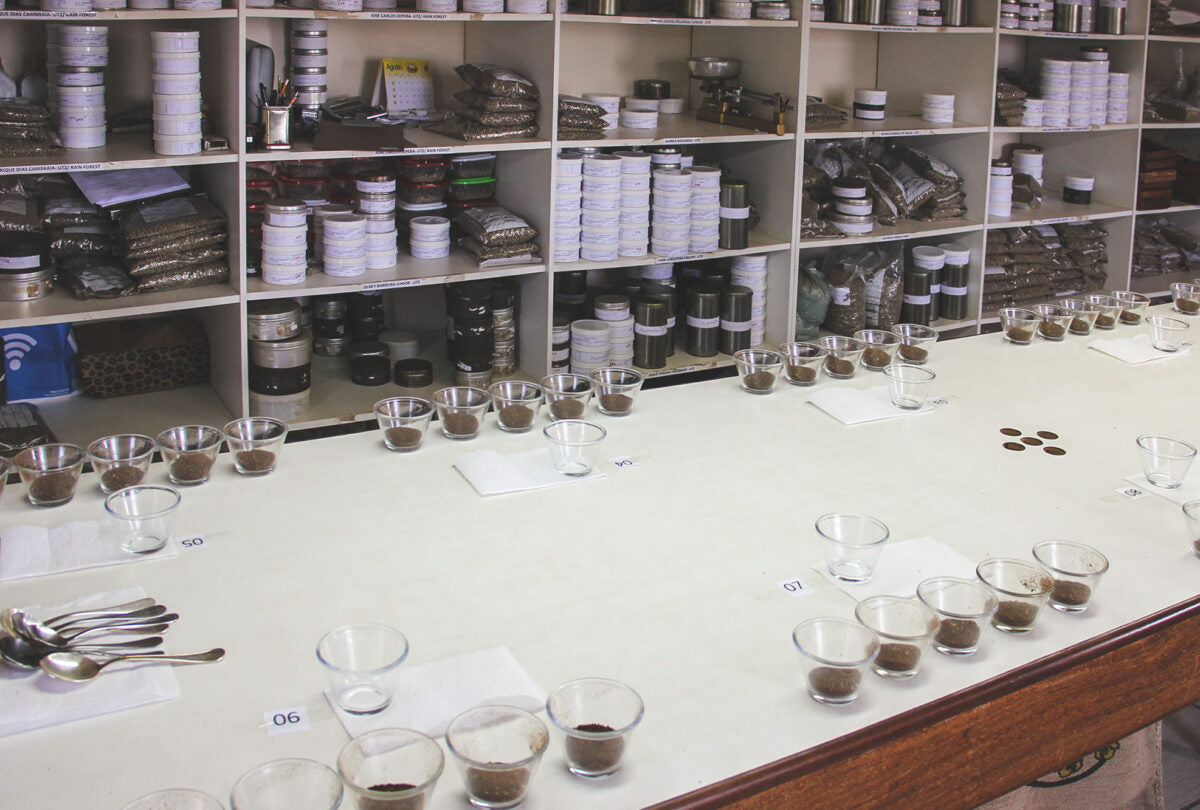 The SanCoffee Lab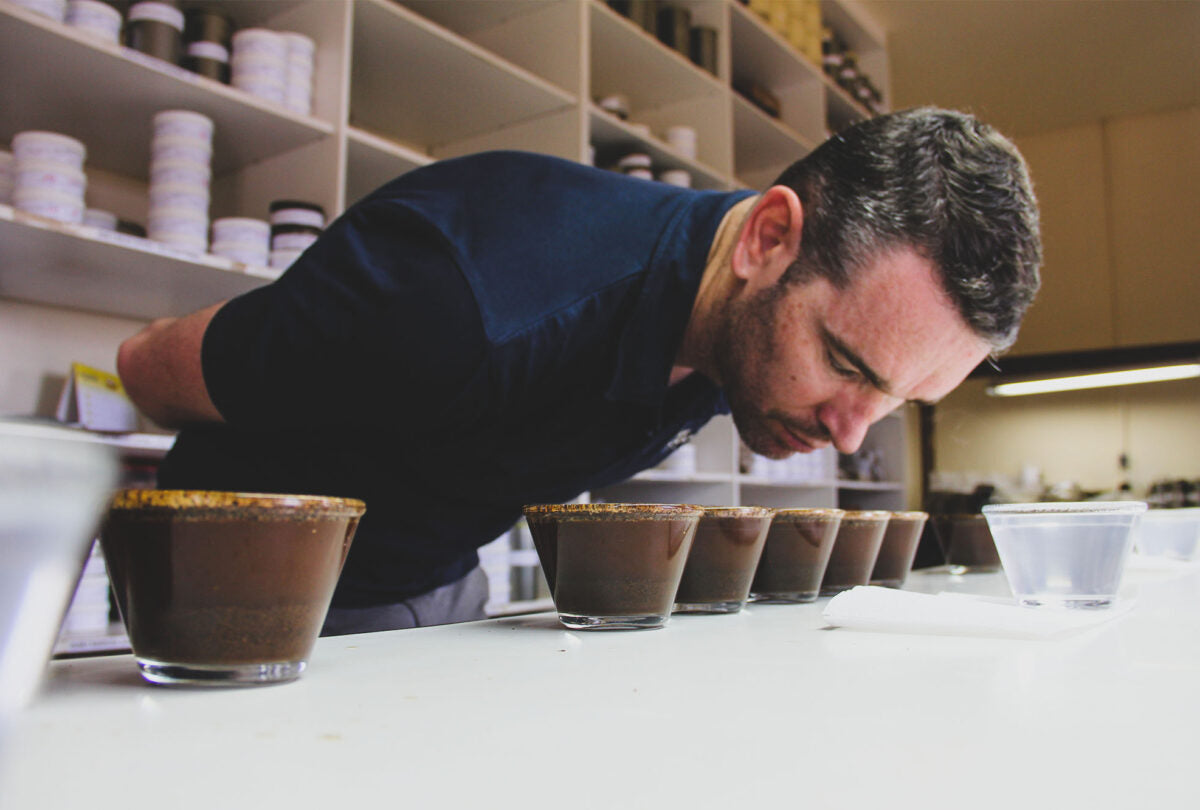 Richo Cupping - 2016
Cupping - 2013
How the Co-operative works
Short answer: more resources and shared knowledge.
SanCoffee have a centralised lab, warehouse and dry mill, as well as a dedicated team of Q Graders who manage the quality for all the member estates. Working as a group through the central lab enables estates to share and gain from the collective's many years of combined experience. More so, having total control of their warehouse and dry mill enables complete traceability and precise milling specifications for customers. The specialty graded coffee comes into the warehouse where samples are kept and profiles noted. There are shelves on a giant wall in the cupping lab where each estates' name is listed, along with descriptions of the various coffees they offer. From here, companies like us work with the lab and choose the coffees which best fulfill the taste profiles we are looking for.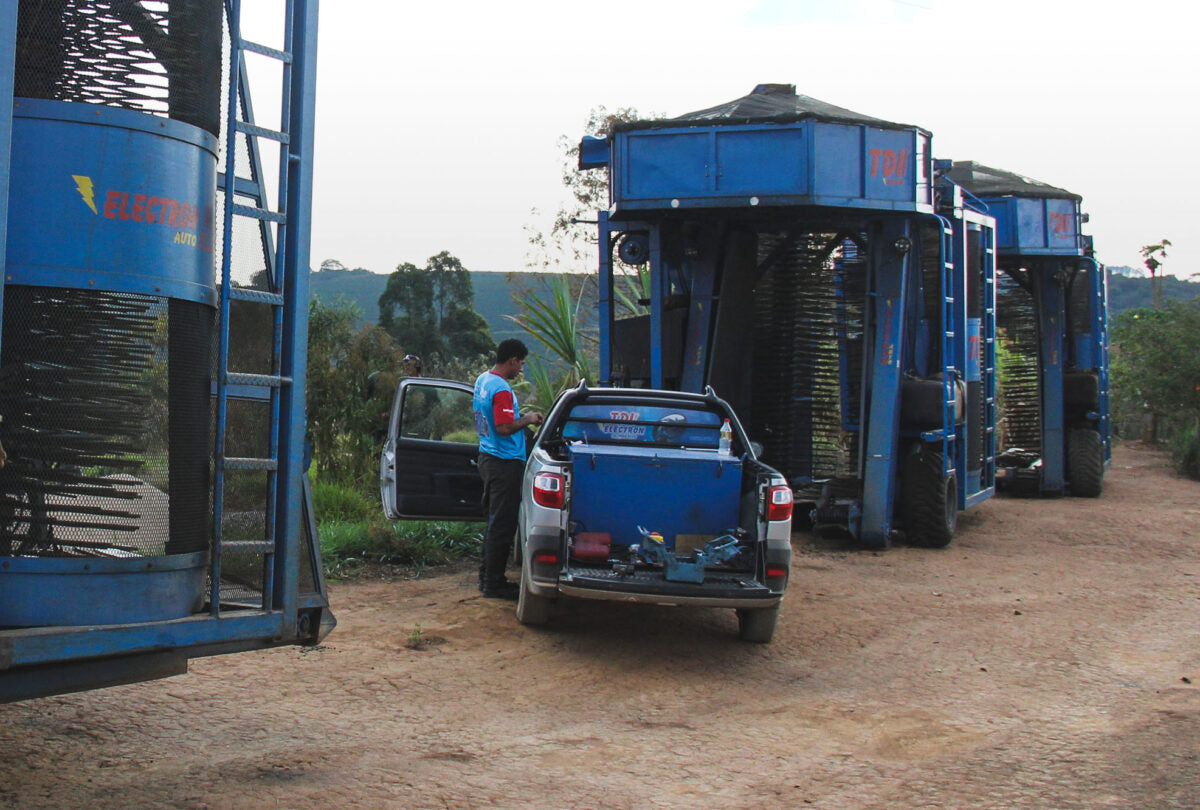 Mechanical harvesters.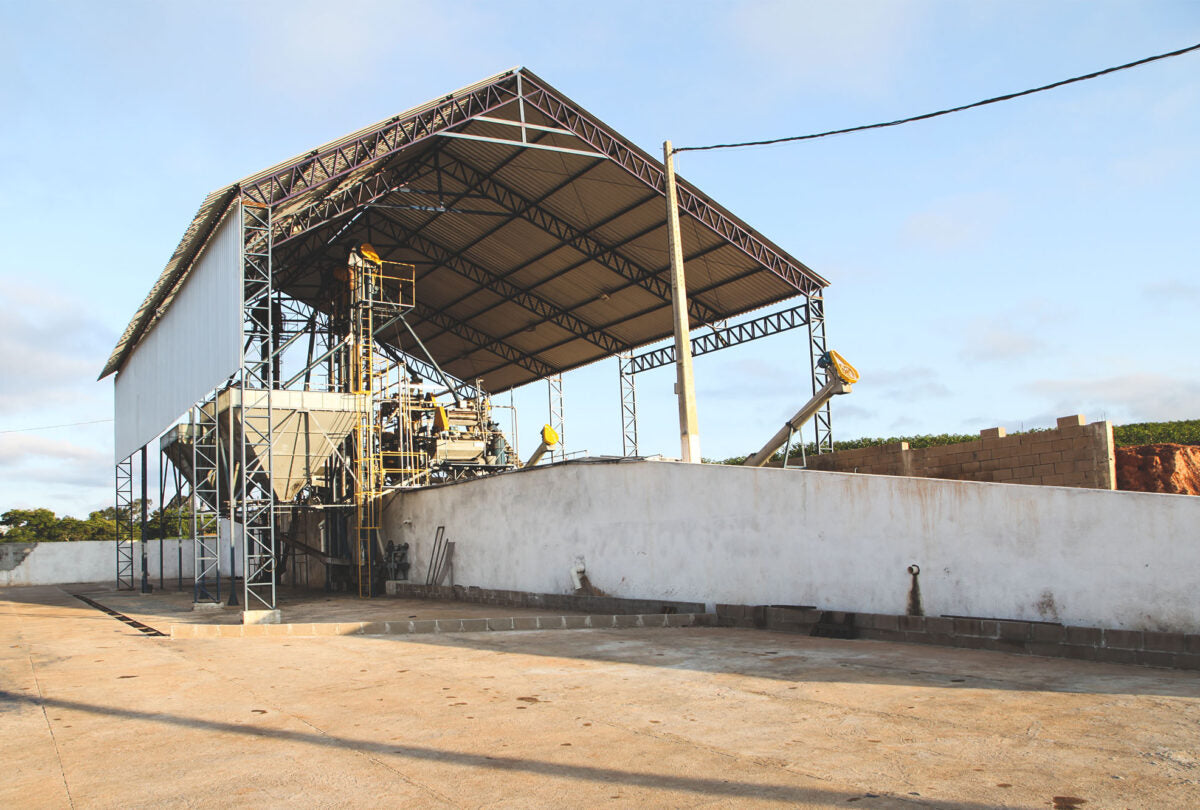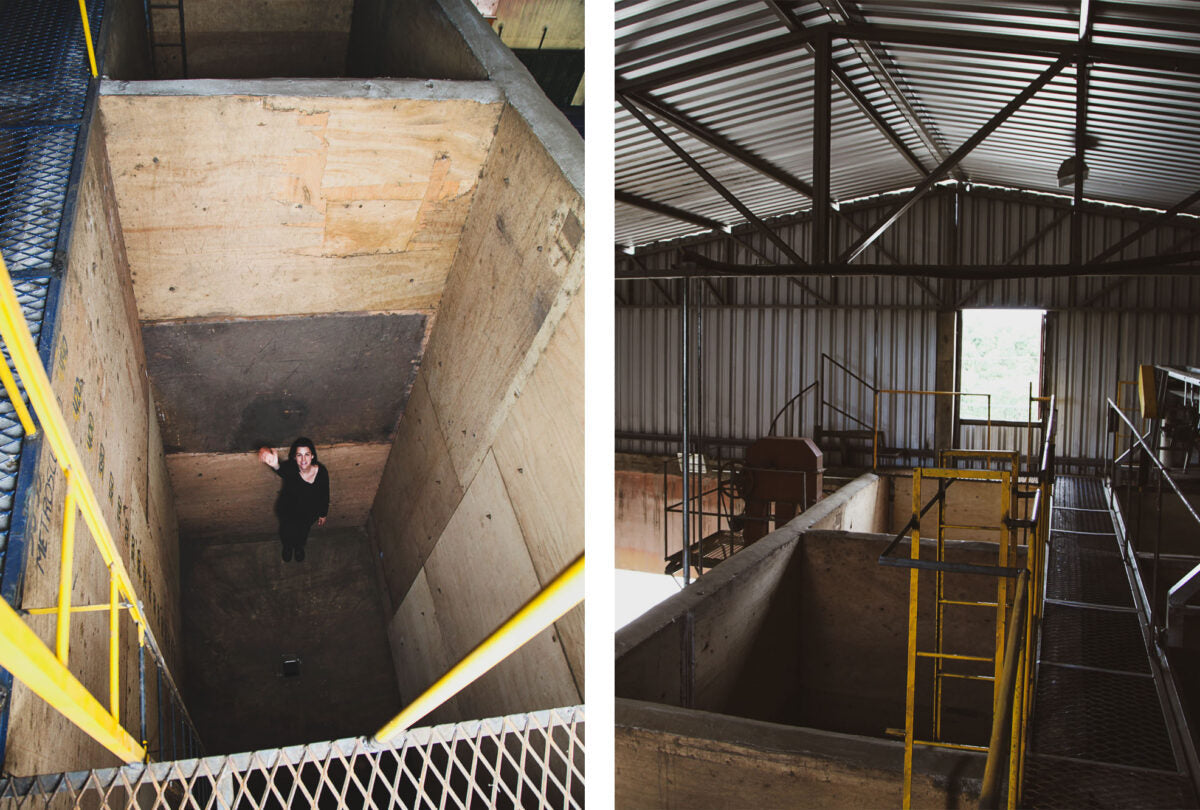 Washing vats at Samambaia, human for scale.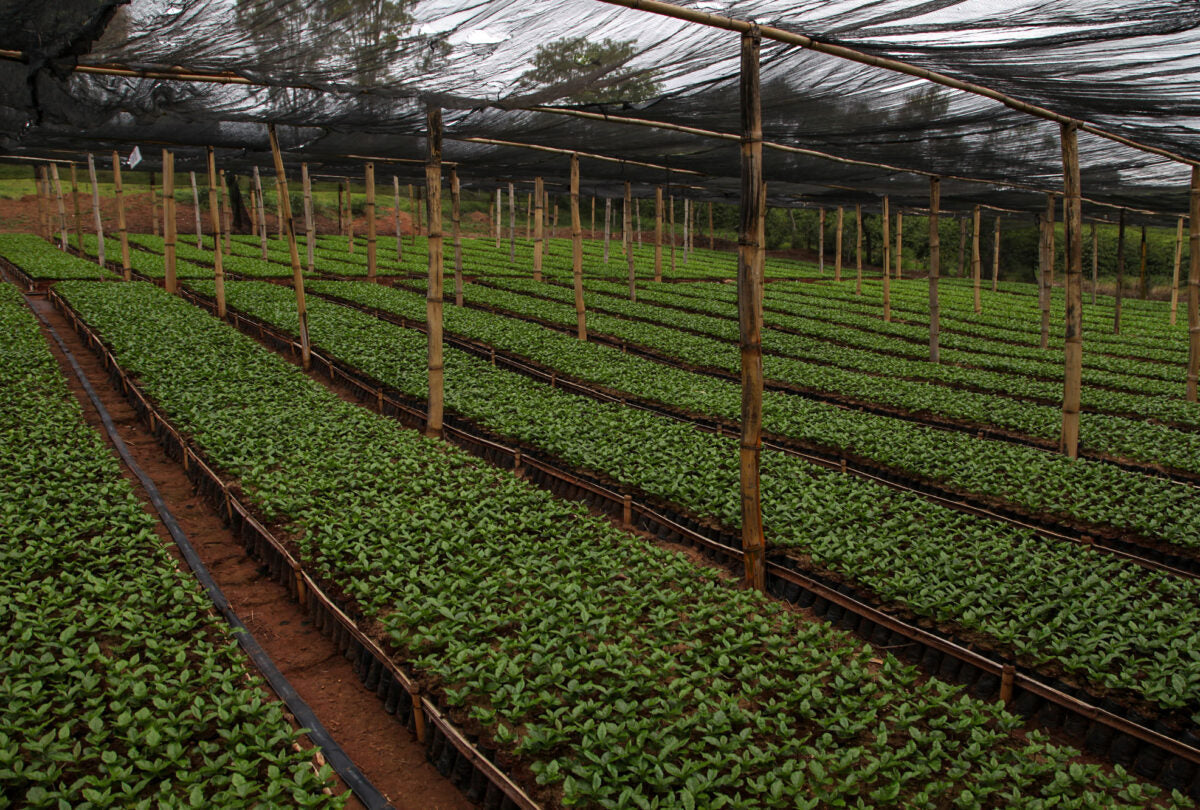 Meticulously planted seedlings
As these estates are run like small factories, technology and agronomy have become key to maintaining quality. You'll find some of the team working closely with the IAC (Instituto Agriconomico de Campinas), a coffee research institute in Brazil. In a meticulously kept nursery, different coffee varieties, not yet used commercially, are grow and evaluated. SanCoffee have also moved to storing all their coffee in giant polypropylene bags. One of these large bags can house about 60 normal jute bags. The benefits of this are two-fold; it reduces the storage space needed and are made of much better material for storing coffee – the polypropylene bags are firmly woven together, giving just a bit of breath-ability.
Beyond the benefits already listed, SanCoffee as a collaborative export partnership have managed to mitigate the influence of a dangerously low market price. And in most cases, premiums to growers are 30-50% higher than both the local and C price market rates. SanCoffee and its members continue to mobilise and collaborate to strengthen the ability for its members to sell at above local market rates, in turn championing economic sustainability.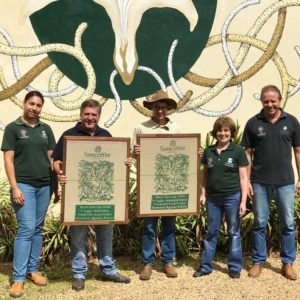 Best SanCup
2020 marks the inaugural Best SanCup competition among coop members! The best samples from member farms were gathered across three categories; pulped, natural and induced fermentation, and then narrowed down to a top 10. The top 10 were then blindly ranked by an international jury before being put up for an online auction. We're excited to have purchased a small winning lot from Bom Jardim to share with Australia, and we're looking forward to seeing how this celebration of great coffee develops in the coming years!
One of the reasons we've partnered with SanCoffee for so many years is their drive to positively impact the local community. This is solidified further by their recent achievement of being B-Corp certified!
In order to better coordinate and expand their actions in environmental and social areas, an Impact Committee has been created by SanCoffee. The committee is formed by member coffee growers and will integrate actions across different farms as well as design projects aimed at the conservation of nature. Furthermore, this will provide development opportunities for the Santo Antônio do Amparo surrounding communities.
See below for some small examples of the types of projects the Impact Committee helps facilitate.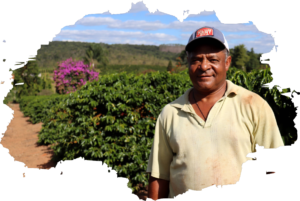 Beyond Borders Program
Wanting to to have a greater social impact on neighbouring small holder farms, SanCoffee initiated the Beyond Borders program. This program provides tools to small holders for market access, increased technical knowledge and sensory support.
3 Communities
157 Families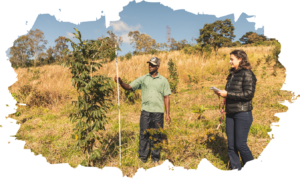 Environmental Excellent Program
A program to preserve the nature and rich biodiversity of Campo das Verentes through recovering deteriorated land with seedlings, planting native trees and protecting water sources.
5,058ha preserved vegetation
265 protected springs
116,828 plated trees
3 recovered gullies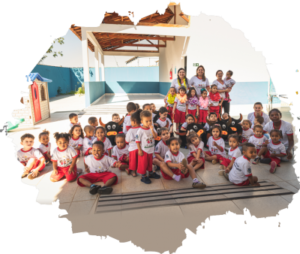 Educational Program
SanCoffee work to provide education and training opportunities to various parts of the community; they support local public child day care centers and co-host several professional training courses for the youth. In addition, they share their vast coffee knowledge with workshops aimed at coffee growers and farm workers.
127 trainer workers
16 courses on average / per year
3 public institutions
175 benefited children
Relationship Timeline
2020
We proudly participated in San Coffees very first member based auction called Best SanCup. The top 10 were then blindly ranked by an international jury before being put up for an online auction. We won a few lots that will hit the line-up early 2021!
|
2019
Matt Slater visit SanCoffee and brought Chris and Matt Smithies along. Once again, we're amazed and excited at the innovation and goals of the collective. Think Anaerobic tanks and huge nurseries!   Read more. 
|
Henrique Cambria (SanCoffee president & owner of Fazenda Samambaia) joins our MICE stand where he proudly presented three experimental processing lots.
|
2016
Rich's first visit to SanCoffee and he was amazed at their efficient operations, organised production lines and education around agronomy and processing. Read more.
|
2014
We released a detailed 3-part series on coffee production in Brazil, featuring some of the SanCoffee estates. You can read it here:
Part I — The History of Brazilian Coffees
Part II — Brazil: One Country, Many Flavours
Part III — Unveiling Mechanical Harvesting Brazil
|
2013
Another visit to the collective and we're again impressed with their continual improvement. We helped them judge an internal competition among the farms, and featured the winning coffee as a small lot in our line-up. Read more.
|
2012
Jacob's first sourcing trip to Santo Antonio Estates. While Fazenda Sao Paulo technically a 'farm' a 'small city' is probably a little more accurate with has a church, soccer pitch, school and medical clinic. It was a clear this is a well-run operation! Read more.