Sweater Weather Blend
A warm blend of winter tide joy in a delightful cup to make your mornings just that extra bit magical.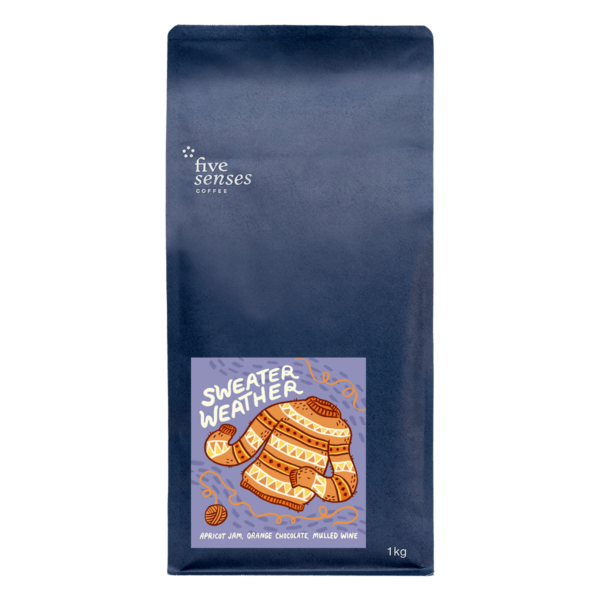 BUY NOW
Sweater Weather Blend
Strap in for a wintertime blend that oozes comfort in a cup!
As we enter the splendid season of peppering fresh rain and cashmere beanies, Winter Wonderland calls for a toasty safe-haven in a cosy cup of freshly brewed coffee. Our new espresso blend, Sweater Weather is sure to sweep you off your woolen socks and take you on a whirlwind of a sensory journey. With umber bodies of chocolate and mulled wine, adorned with notes of tarty apricot and orange, this wintery blend encompasses the vigor of our Veer Attikan from the mountainous ranges of the Indian Biligiri Rangan Hills, Samambaia seedlings from the Santo Antonio Estates and our Umoja crop from the foothills of Tanzania. Find a cushy spot on the couch because your winter is about to get a whole lot cozier!