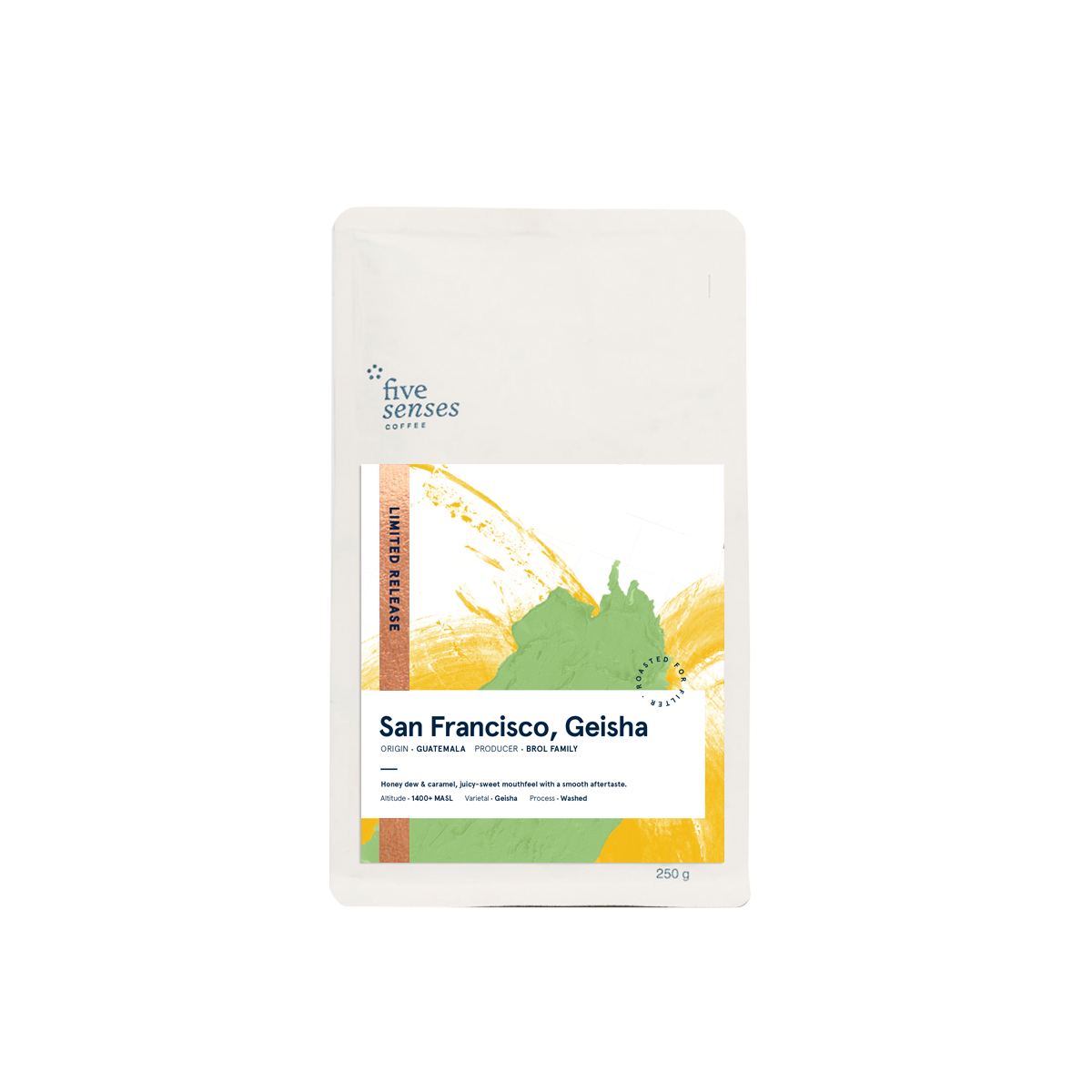 BUY NOW
San Francisco, Geisha
Honey dew & caramel, juicy-sweet mouthfeel with a smooth aftertaste.
This delicious Geisha has been produced by our much loved Brol family partners located in the San Francisco El Alto region of Guatemala. It offers a unique flavour profile, unlike Geisha's you may have experienced in the past. Expect flavours of honeydew and caramel, a juicy-sweet mouthfeel and a smooth balanced aftertaste.
Roast info
Orders received prior to 6am WST Tuesday 19 December will be roasted and shipped the same day.