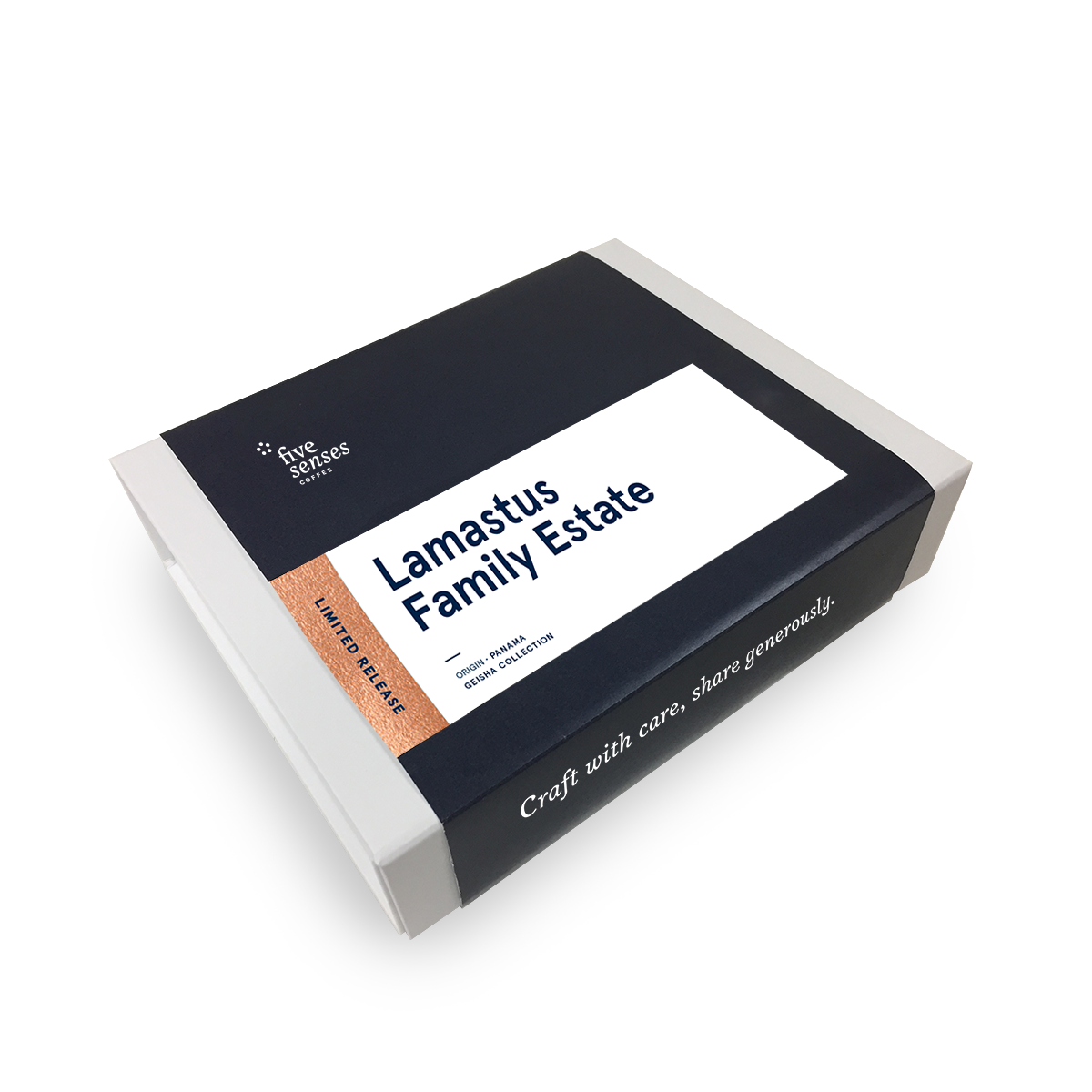 BUY NOW
Lamastus Family Geisha Pack
Get ready because this Geisha collection is a cracker!
We're excited to bring you our Lamastus Family limited release collection. Hailing from the celebrated Boquete region of Panama, the Lamastus family have been farming coffee since 1918. With decades of experience in precise coffee processing behind them, they've brought this knowledge to bear on the exotic Geisha variety. Challenging to grow and with small yields, this isn't a variety for all farmers, or all terroirs, but here, where all of the factors are brought into alignment, the results are some of the most distinguished, elegant coffees in the world.
Whether as a treat for yourself or the ultimate gift for a coffee lover you know, these are some coffees you don't want to miss out on.
Craft with care, share generously.
Inside the pack
1x 250g bag of Luito Geisha (Washed), roasted for filter.
1x 250g bag of El Burro Geisha (Natural), roasted for filter.
Roast info
Pre-orders received prior to 6am WST Wednesday 8 Feb will be roasted and shipped on Wednesday 8 Feb.
Note: The Lamastus collection is available as whole bean filter roast only. Anything else would be a crime!
Please be aware, no discounts apply on this product.