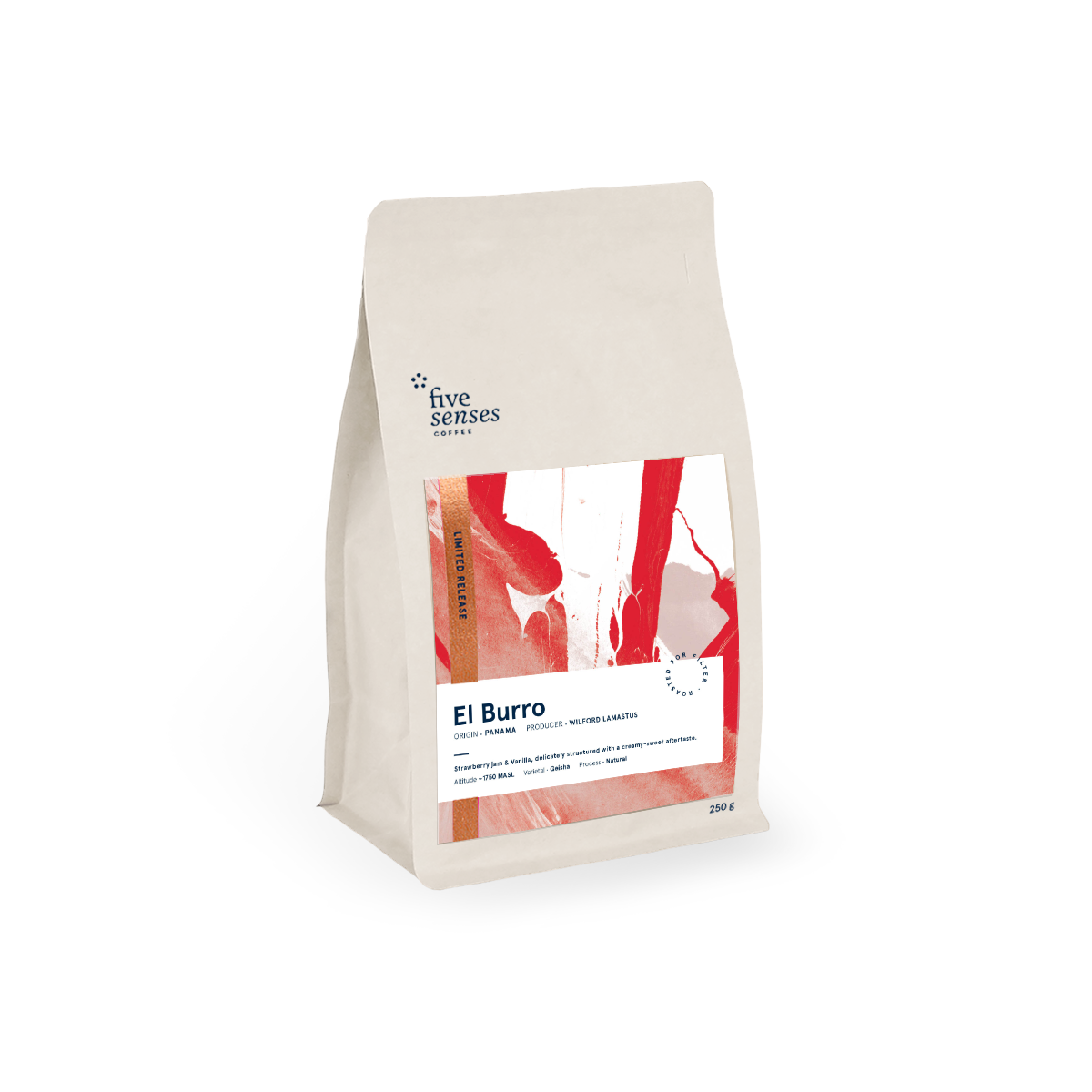 BUY NOW
El Burro Geisha
Aromatic, wild strawberry jam coats the palate with threads of vanilla weaving through.
The layered complexity of the Geisha varietal profile paired with the concentration of natural processing – welcome to this micro lot from the El Burro farm. This coffee reveals more and more on each sip.
These lands have been tilled, planted and tended by the Lamastus family for over 50 years. This history and the knowledge gained over those years is evident as you walk through the farm.
Wilford and his family have brought to life, arguably the epitome of what we desire in specialty coffee through a passionate dedication and precision.
Note: The Lamastus collection is available as whole bean filter roast only. Anything else would be a crime!
Roast info
Pre-orders received prior to 6am WST Wednesday 8 Feb will be roasted and shipped on Wednesday 8 Feb.
Please be aware, no discounts apply on this product.