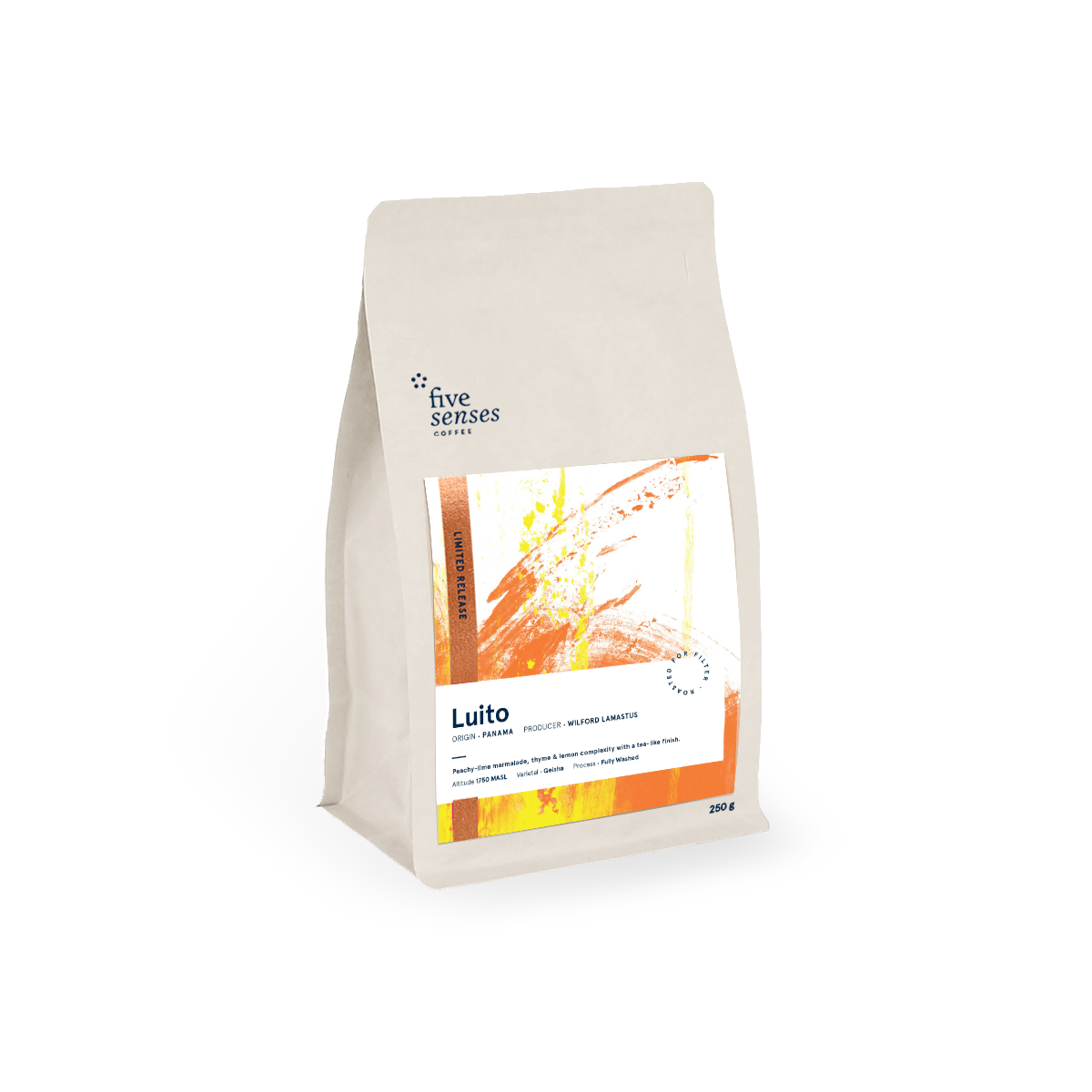 BUY NOW
Luito Geisha
An incredible peach & lime-like marmalade profile up front leads to intriguing thyme and lemon complexity with a tea-like finish.
There is so much going on in this cup from the Luito farm! The newest stretch of coffee planting owned by the Lamastus Family Estates, most of the land is perched well above 1700masl along the north side of the Baru volcano.
Nestled in this rich landscape and tended by experienced hands, the result from the Geisha coffee trees planted there is nothing short of stunning. An exemplary representative of a washed process approach to this distinguished variety.
Note: The Lamastus collection is available as whole bean filter roast only. Anything else would be a crime!
Roast info
Pre-orders received prior to 6am WST Wednesday 8 Feb will be roasted and shipped on Wednesday 8 Feb.
Please be aware, no discounts apply on this product.