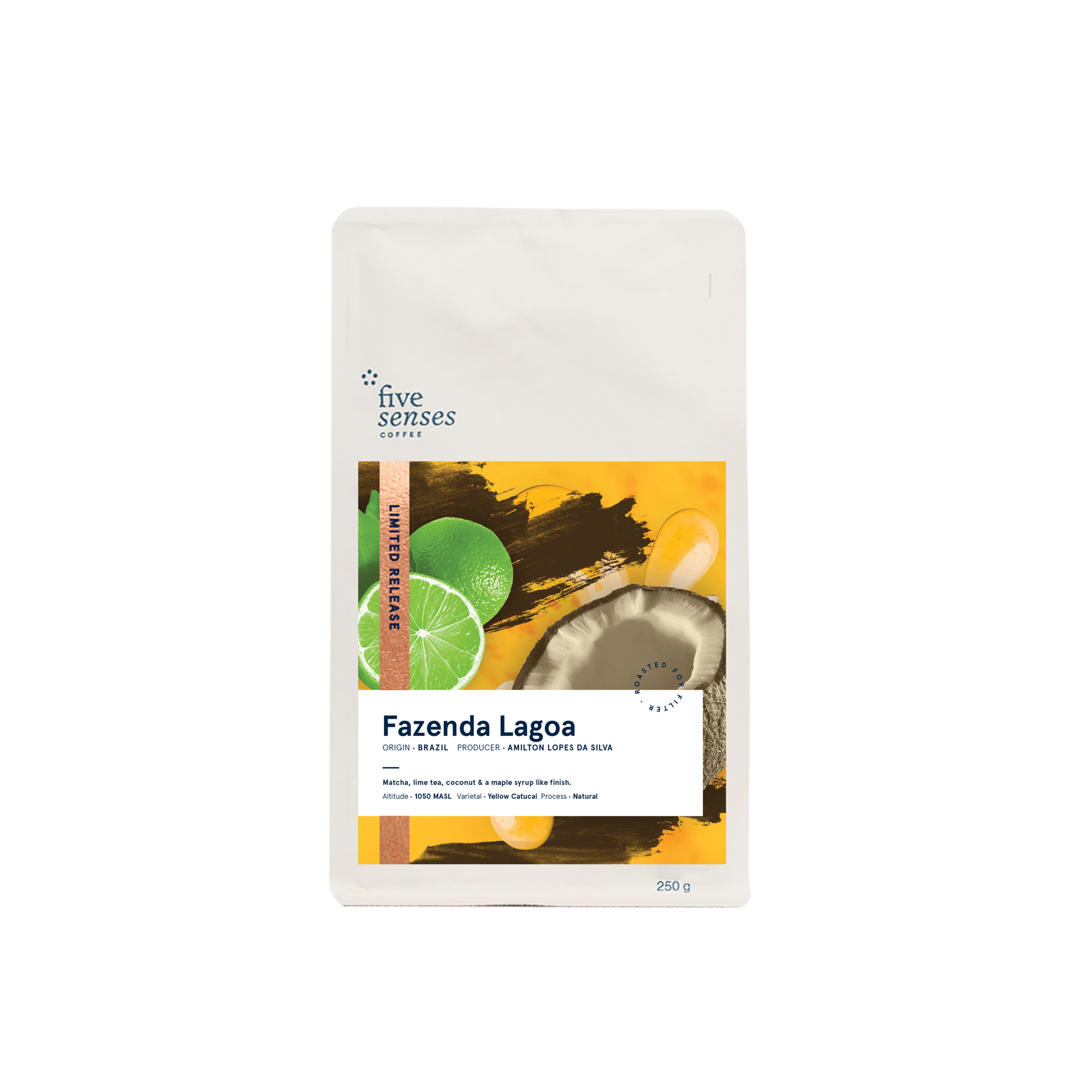 BUY NOW
Fazenda Lagoa
Matcha, lime tea, coconut & maple syrup finish.
From humble beginnings Amilton Lopes da Silva is an award winning producer who is creating a future for his family through hard work and dedication.
We're absolutely thrilled to share this one of two beautiful Brazil coffees won at the Best SanCup Auction through our longstanding partner SanCoffee.
Amilton Lopes da Silva began working in a local coffee nursery in his teens and through hard work and dedication to his craft was offered 1,000 coffee seedlings to start his own plantation. The first plot of Yellow Catucai marked the beginning of Fazenda Lagoa, where Amilton now works alongside his wife Anderleia and brother Adilson. The fruits of their labour shines through this naturally processed coffee with flavours of matcha, lime tea, coconut and a maple syrup finish.