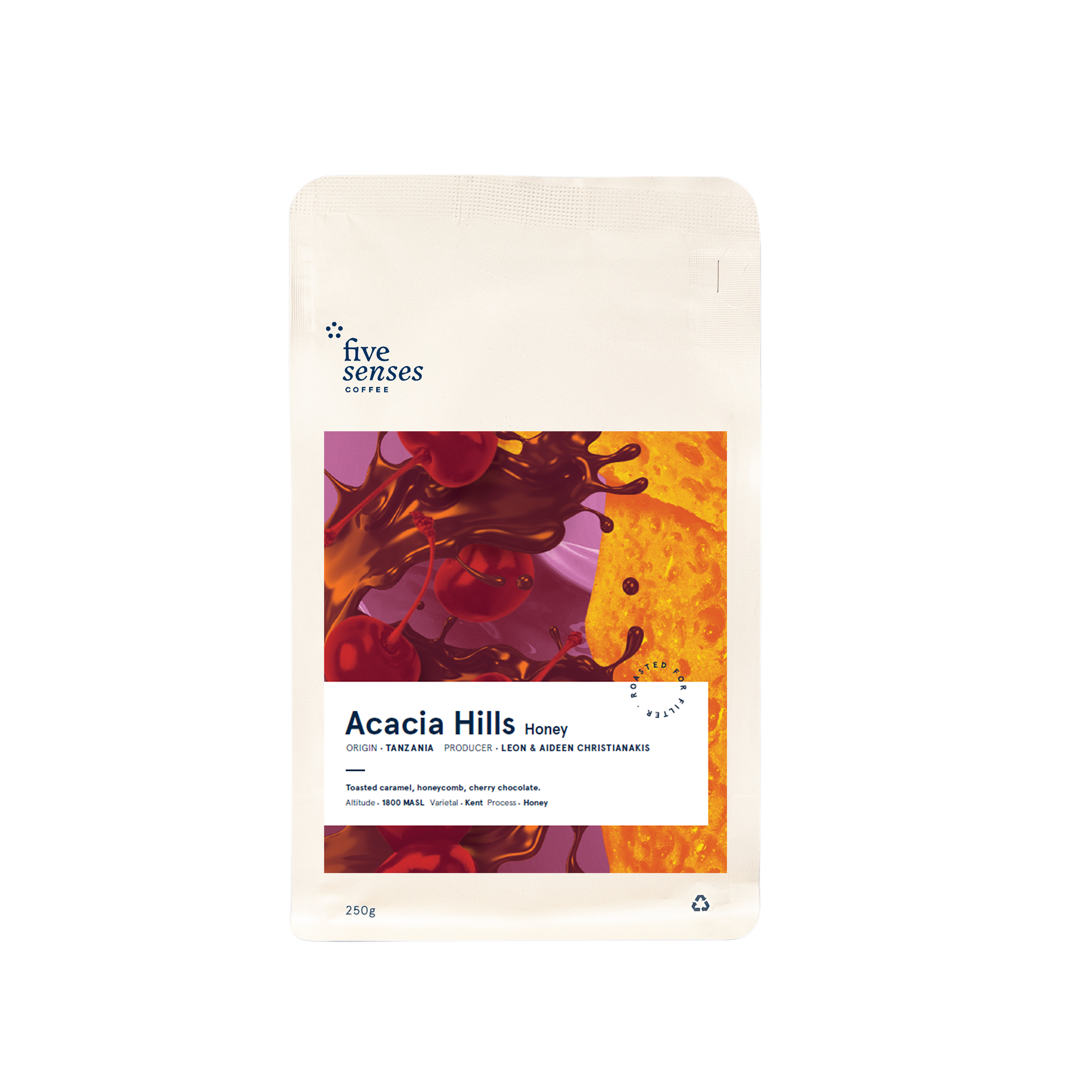 BUY NOW
Acacia Hills, Honey
Toasted caramel, honeycomb & cherry-chocolate.
Cultivated on the slopes of the Ngorongoro Crater, this exquisite Acacia Hills Honey is crafted with meticulous care. At the heart of our enduring relationship with Acacia Hills lies the dedication and passion of Leon and Aideen for their community and craft. This ethos shared by its founders filters down to everyone they work with and the delicious coffees that result are a testament to the wonderful work they do. Constantly striving to produce the highest quality, this beautiful honey lot undergoes careful handling, including constant hand turning to prevent any moisture build-up during its 14-16 day drying and fermentation process. The Acacia Hills team cultivates this variety on the plantation's higher plateaus, where the slower growth process enhances flavour development. Indulge in a delicious palette of toasted caramel, honeycomb and cherry chocolate.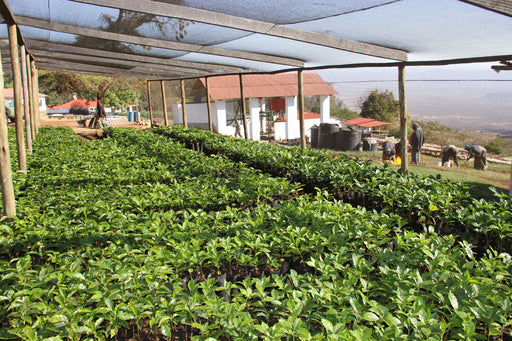 Deep Dive: Acacia Hills
This coffee estate in Tanzania is a partnership of growers and roasters. Owned by Mark Stell (Portland Roasting Company) and Leon & Aideen Christianakis (local Tanzanian coffee farmers), this relationship is a powerful combo that works to elevate coffee in the entire Ngorongoro region through a yearly cupping event.
LEARN MORE