Trust the Process. Colombian Collection
"I don't say this lightly, but I believe Colombia is on its way to becoming the specialty coffee darling of the world."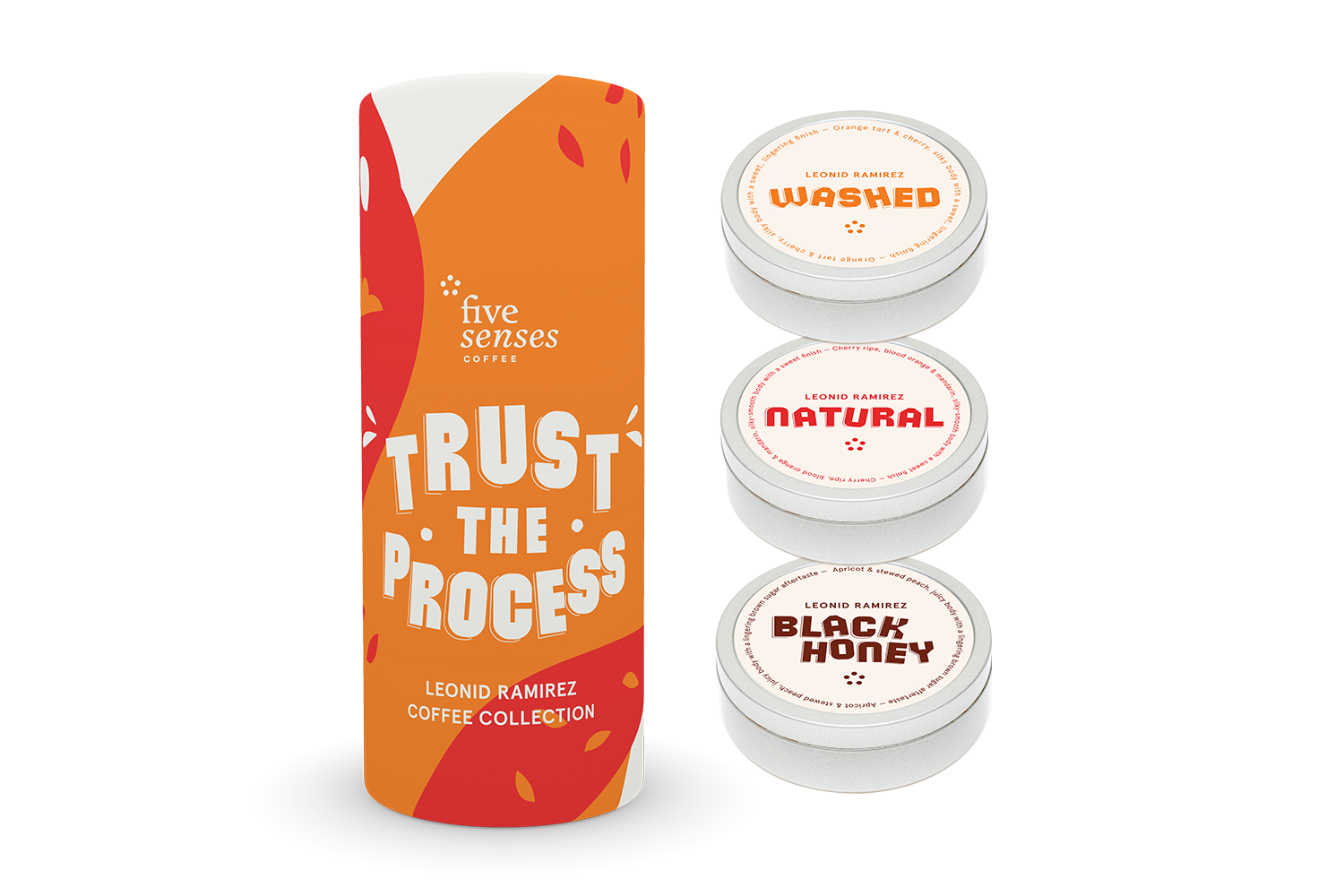 BUY NOW
Trust the Process. Colombian Collection
"I don't say this lightly, but I believe Colombia is on its way to becoming the specialty coffee darling of the world."
Two seasons ago, we started a great new relationship with Leonid Ramirez at Finca La Cortina de Hierro in Genova, Quindio, Colombia. Known for its rich trifecta of high altitudes up to 1900masl, volcanic soils and a temperate climate, the region is fertile ground for Leonid's great coffees. By selling his coffee to Five Senses at up to 4x the local market price, Leonid's been able to improve his family's living conditions and commit to sustainable farming conditions. Additionally, this relationship has provided the security for him to explore alternative processes on his Variedad varietal coffee; we're excited to present to you the results of these experiments!
What's in the tube?
This collection features 3x 100g tins of delicious Leonid Ramirez coffee showcasing different processing methods from his farm in Genova, Colombia. Neatly packed in a sleek tube, the Colombian Collection is a must have for anyone looking to further explore both Colombian coffee and how processing can influence the cup.
Note.
All coffees roasted to a filter profile.
All coffees roasted 05 / 02 / 2019
No discounts applicable on this product.
All orders will ship from Thursday 7 February until sold out.