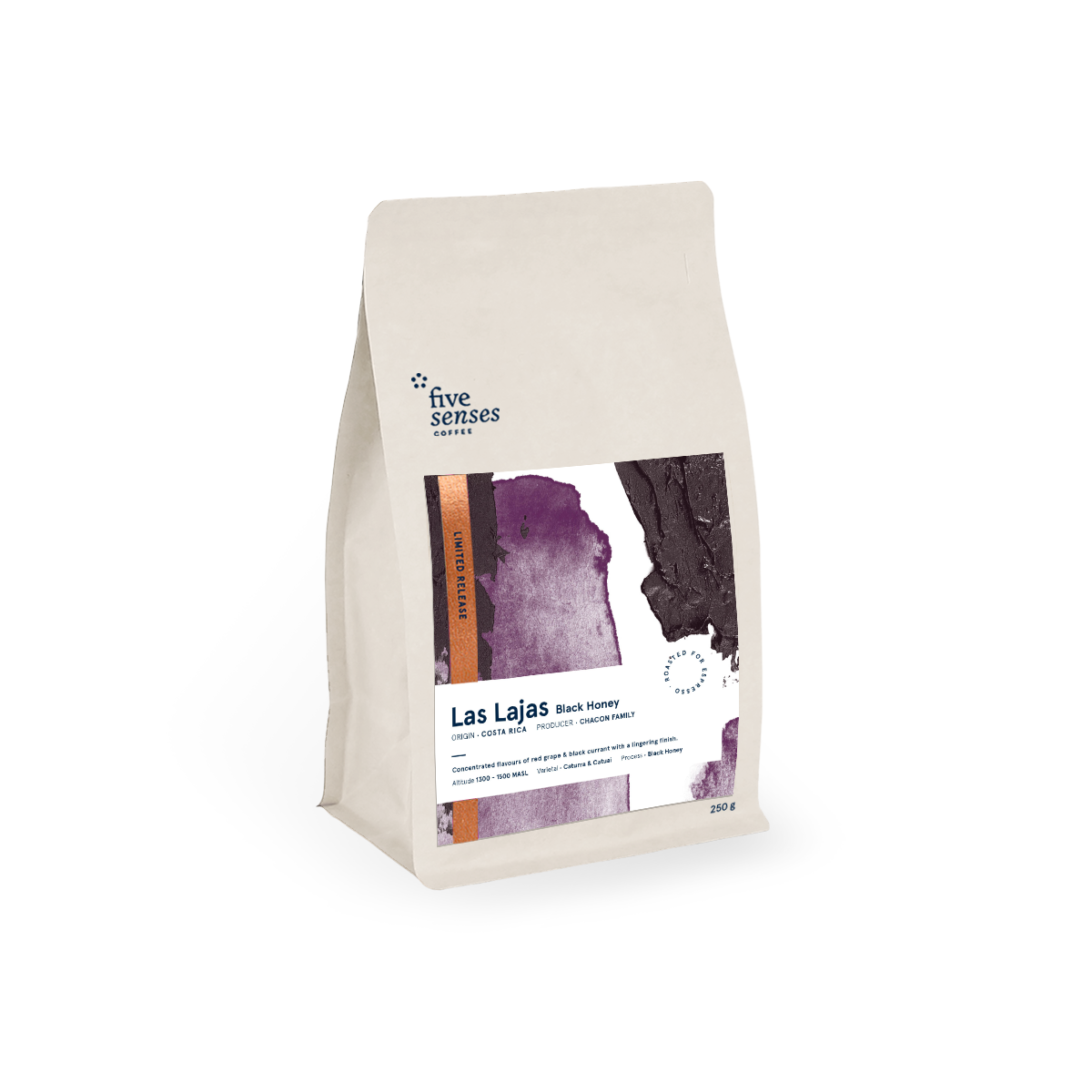 BUY NOW
Las Lajas, Black Honey
Concentrated flavours of red grape & black currant with a lingering finish.
The 'honey' processing method, somewhere between the washed and natural techniques, has a wide variety of approaches and resulting flavours, however the Chacon family have it down to a science. This black honey offering from their Las Lajas farm is the most complex of their offerings. The semi-pulped cherries are left un-turned on the drying beds for the first day and then only turned once a day thereafter, forcing the residual fruit to dry slowly. The result is a concentrated brew of red grape and black currant with a lingering finish.
Hint: try alongside sibling coffee Las Lajas, Red Honey.
Note: coupons are not applicable to this coffee.