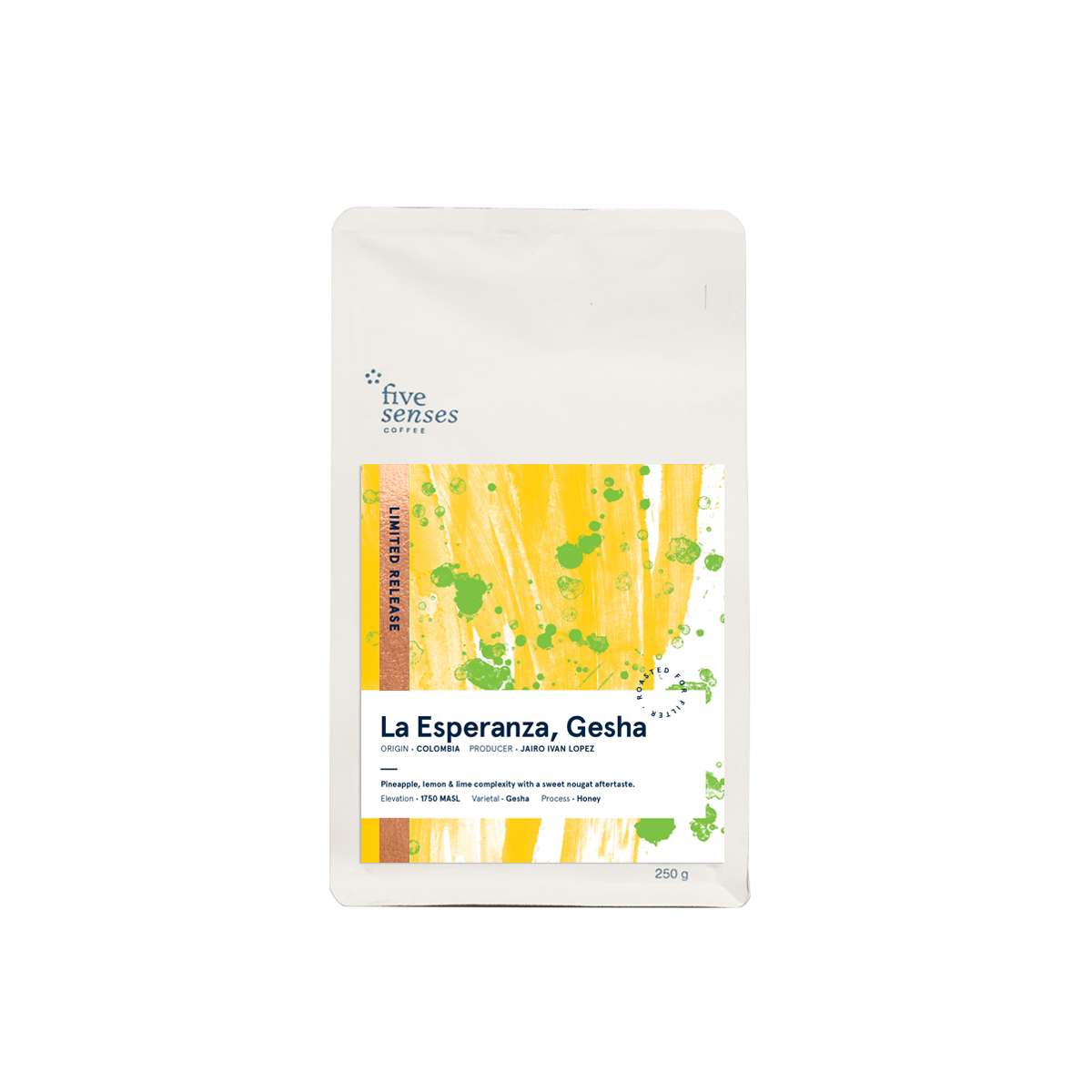 BUY NOW
La Esperanza, Gesha (Honey)
Pineapple, lemon & lime complexity with a sweet nougat aftertaste.
Finca La Esperanza is located in the Pijao, Quindio only 20km away from Armenia. It's produced by Jairo Ivan Lopez who follows the strictest of harvesting and processing practices. This delicious micro-lot is Jairo's second Gesha release, a now-famous varietal first discovered in Abyssinia, Ethiopia. This year's harvest is honey processed and the results are just as sublime as the first, but this year showing a little more acidity and complexity. Expect pineapple, lemon and lime complexity with a sweet nougat aftertaste.
Next Roast
This coffee will be roasted and shipped on Tuesday 30 April, make sure your order is in before 6am WST that day. 250g bags of filter roast only!
Previous Roasts
Tuesday 16 April 2019.
NOTES
No discounts apply to this coffee.
As this is a pre-order,

you will not be able to add any other products to the cart

.