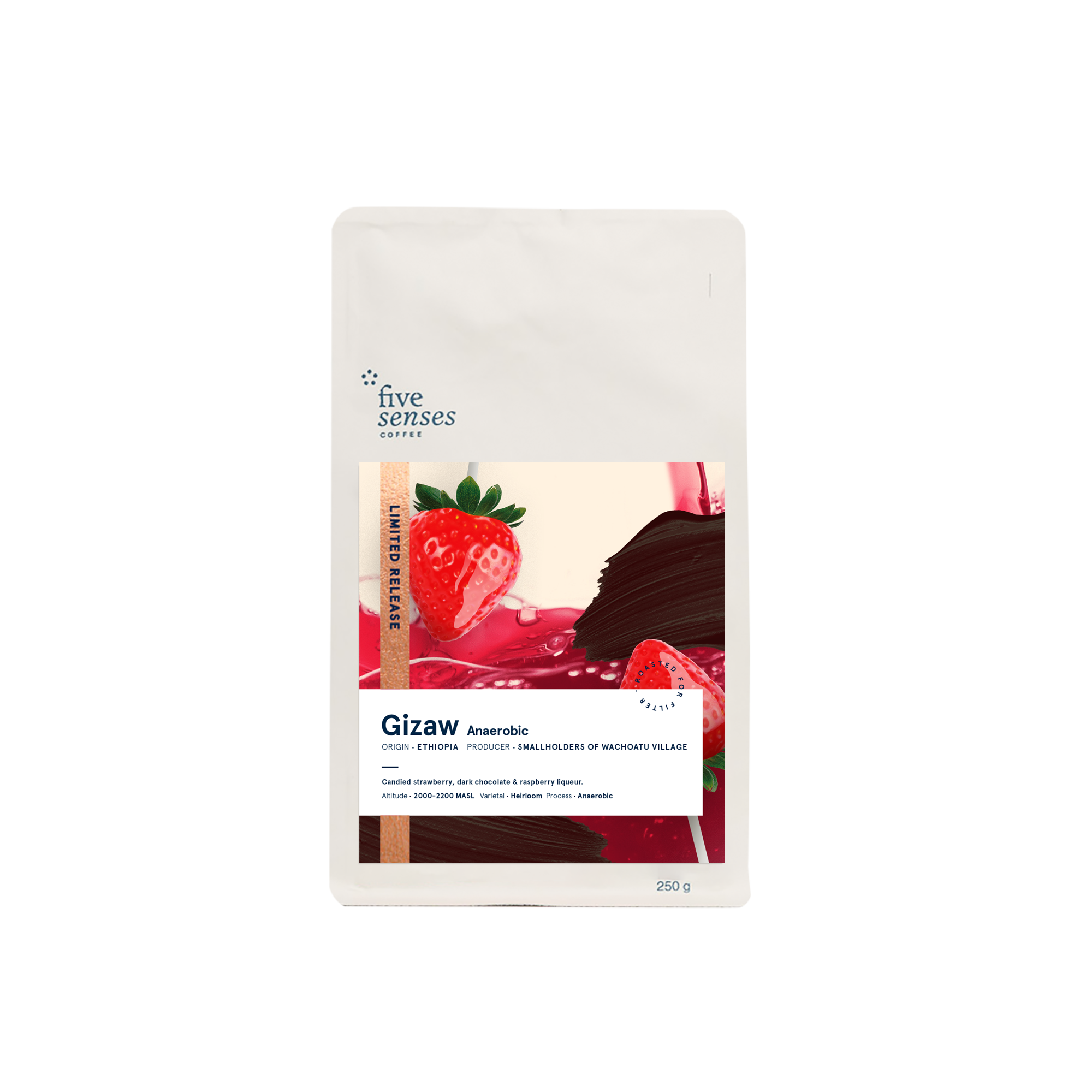 BUY NOW
Gizaw, Anaerobic
Candied strawberry, dark chocolate & raspberry liqueur.
Fermented in sealed tanks, this carefully processed coffee is from a pioneering Ethiopian husband-wife team.
Utilising their well organised Yirgacheffe-region coffee stations, Gizaw Alemayehu and Frehiwot Mekonnen are able to push the processing boundaries.
Working closely with the communities of small holder farmers around their Gizaw coffee station, they ensure consistently high quality produce as well as ongoing social impact. For this lot the husband and wife team have experimented with an anaerobic processing technique. After being quality-sorted, cherries are sealed in plastic barrels and oxygen displaced with nitrogen and CO2, before being left to ferment for 96hours. Removed from the barrel, the whole cherries dry on raised beds for up to 21 days before final processing. The result is an exciting coffee, offering an unique expression of this iconic region.