Colombian Cultivar Collection
"I don't say this lightly, but I believe Colombia is on its way to becoming the specialty coffee darling of the world."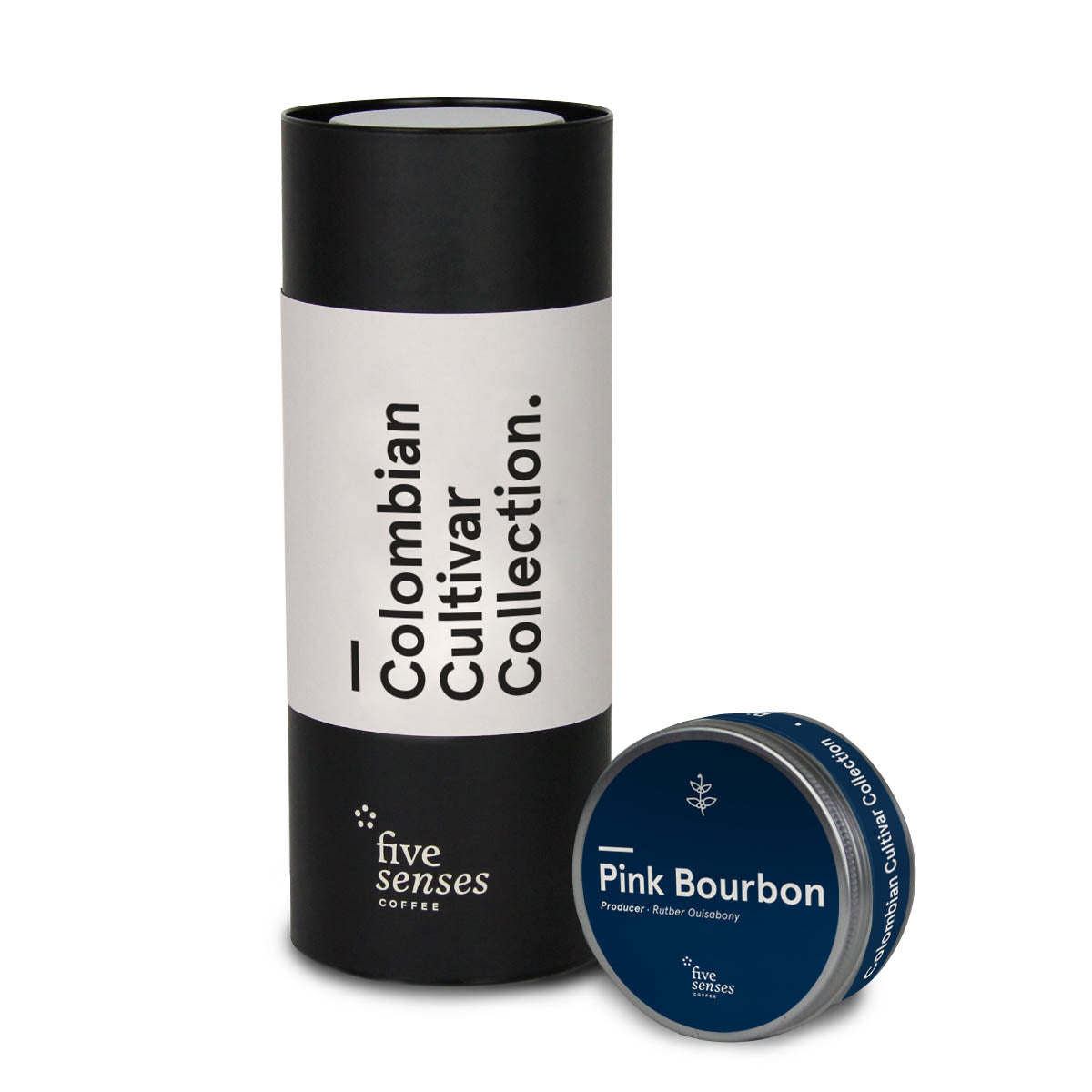 BUY NOW
Colombian Cultivar Collection
"I don't say this lightly, but I believe Colombia is on its way to becoming the specialty coffee darling of the world."
Our Director of Coffee, Jacob, routinely travels around the globe on the hunt for delicious coffees. Ever since his trip to Colombia in December last year, he has been absolutely giddy with excitement at this country's specialty coffee future!
This established producing origin boasts incredibly diverse terroir – and now many farmers are taking it upon themselves to cultivate numerous varieties; along with a dabbling in processing experiments. Jacob managed to secure small lots of some of the more unique coffees of this new landscape and we're super excited to share this ultra-limited release with you.
We hope you enjoy the exploration through these coffees as much as Jacob did!
What's in the tube?
This collection features 5x 100g tins of coffee showcasing the varieties listed below. Neatly packed in a sleek tube, the Colombian Cultivar Collection is a must have for anyone looking to further explore both Colombian coffee and how cultivars can influence the cup.
Note.
All coffees roasted to a filter profile.
All coffees roasted 24 / 07 / 2017
No discounts applicable on this product.
All orders will ship from Monday 24 July until sold out.