Miele x Five Senses
Five Senses is proud to be the preferred supplier for Miele coffee machines. Whilst many may think that Miele is a massive global corporation, just like us, Miele are actually an independent family-owned company that started way back in 1899. Just like Five Senses, Miele strive to deliver exceptional products within their field while also aiming to make a positive impact on both people and the environment.

With both companies positioned clearly in the premium segment of their fields, you can always be sure that your Five Senses Coffee brewed through a Miele coffee machine is consistent and delicious.
Sustainability & Positive Impact
Impacting People Positively
In our quest to bring delicious coffee to life, we come across a range of opportunities that grab at our heart strings and offer us the chance to reach out and impact people positively.
Explore Projects
The journey from cherry to cup would not be possible without many important relationships along the way. A critical part of this, from both a logistics and an ethical buying standpoint, is the relationships we have with exporters, importers, mills and collectives.
see relationships
Miele is a partner for generations. Miele aim to be an industry leader in all aspects of sustainability; from environmental protections and reduced consumption to partnering fairly with suppliers and supporting employees beyond just fair wages.
miele sustainability
How to redeem your online coffee credit or Miele-For-Life perk!
If you've found your way on to this page, you most likely purchased a Miele espresso machine or a Miele for Life member, and are passionate about great quality. Well, you're sure to LOVE our delicious, ethically sourced coffee!
Armed with your promotional code or Miele For Life code, select your coffee, then simply enter the code in the field labelled 'Promotion Code'. You'll find this located top right of the 'Customer Information' screen of the checkout process.
shop coffee
Wonder which coffee to start with? Explore below!
The right choice for a deliciously smooth coffee!
If you want to drink your coffee with milk, we recommend choosing a blend.

With a blended coffee, most of the time, specific single origins have been chosen to use in that blend that create a complex and balanced espresso while still having a milk based beverage in mind. The coffees have been carefully selected to provide increased body, some delicious brown sugaring flavours, or to simply add some floral complexity in order to help balance the espresso.

If our range of blends is still a little daunting, you can't go wrong with Crompton Road!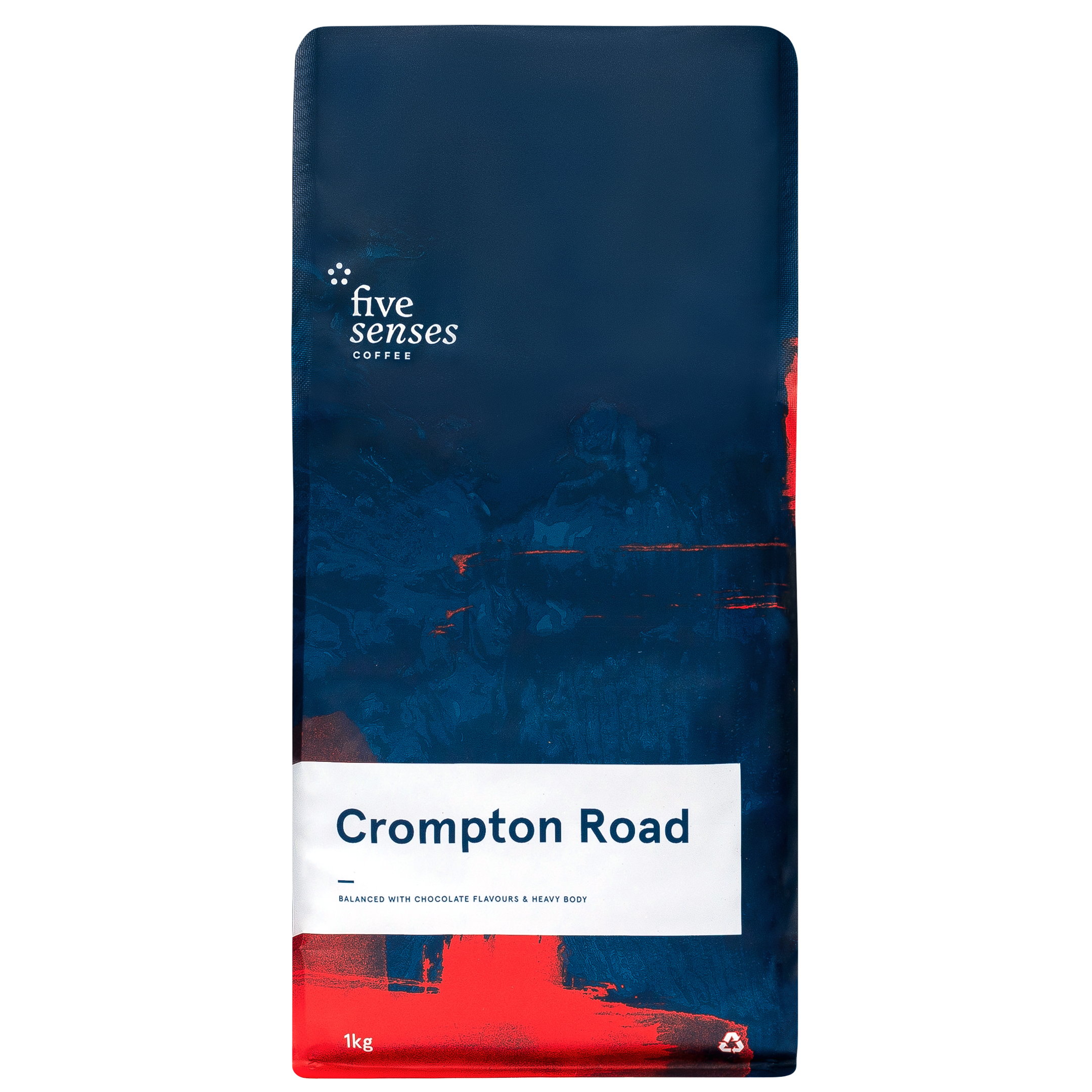 Crompton Road Blend
Named after the first home of Five Senses, our Crompton Road blend is all about comfort. With a nod towards more traditional flavour profiles, this blend is perfectly suited towards milk coffees. Think rich flavours of milk chocolate, malt and praline with a smooth, full body.
shop blends
How to keep the entire household happy!
Can't agree on what temperature the house should be? Two camps on which way around the toilet paper roll should sit? Lets make coffee choice the easy part!

To keep everyone in the house happy, we recommend a coffee that can be used in both deliciously smooth flatties as well as a bangin' espresso. Enter our Dark Horse blend - the people's champion.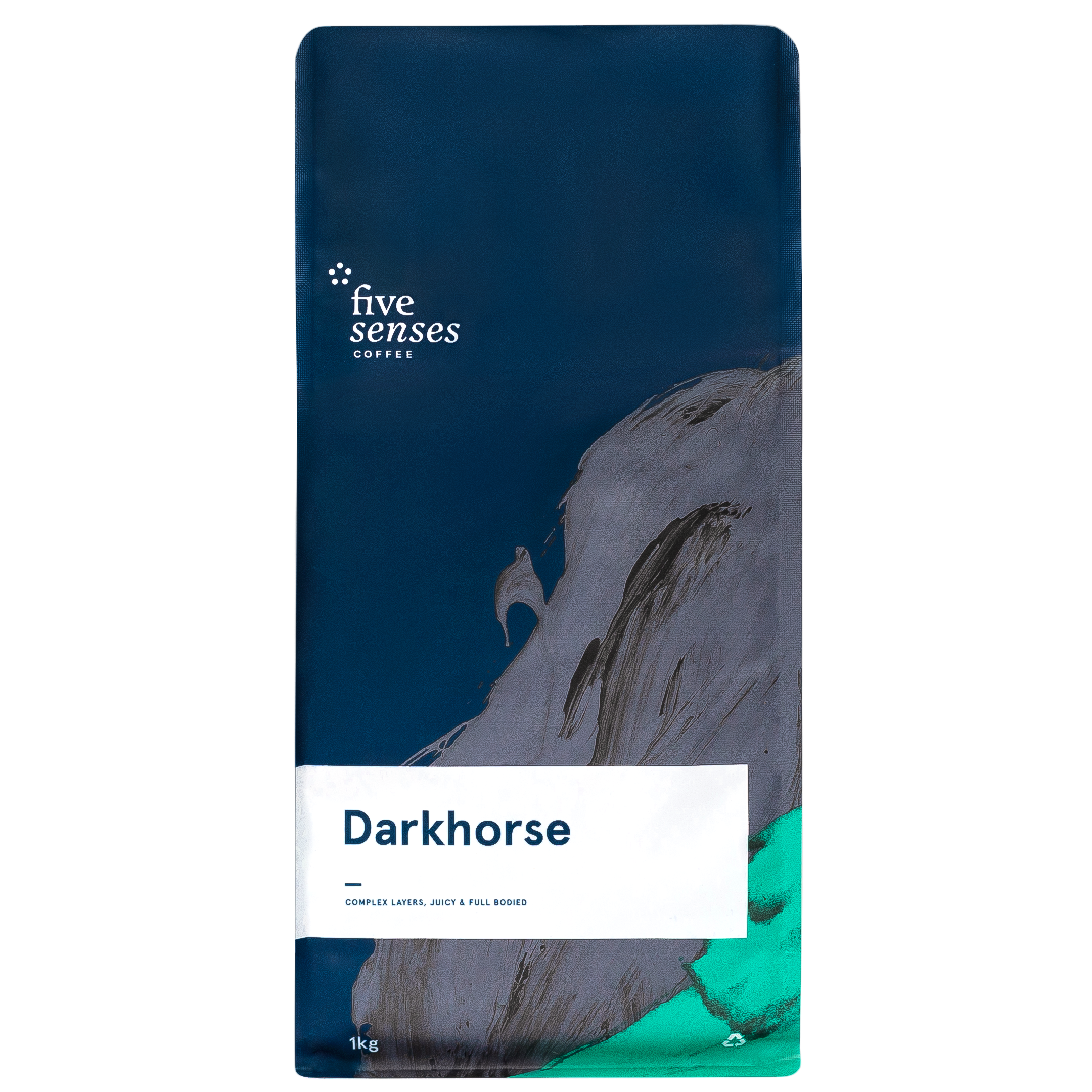 Dark Horse Blend
Crafted from distinctive origins, our Dark Horse blend offers up a complex and dynamic cup whether in milk or as a black coffee. Enjoy rich dark chocolate and red stone fruit flavours with complex acidity and mouthfeel.
see all coffee
Welcome to the coffee appreciation society!
If you want to drink your coffee with black, we suggest exploring our range of single origins.

A single origin coffee is from a single known geographic location, such as a farm or estate. This allows the coffee drinker to appreciate the specific nuance that a particular growing region provides. So if you are a black coffee drinker you will be more likely to perceive and enjoy this subtlety of flavour easier without milk masking it.

If you want a tried and true coffee that will consistently be delicious as an espresso or long black, you can't go wrong with our Tightrope Blend!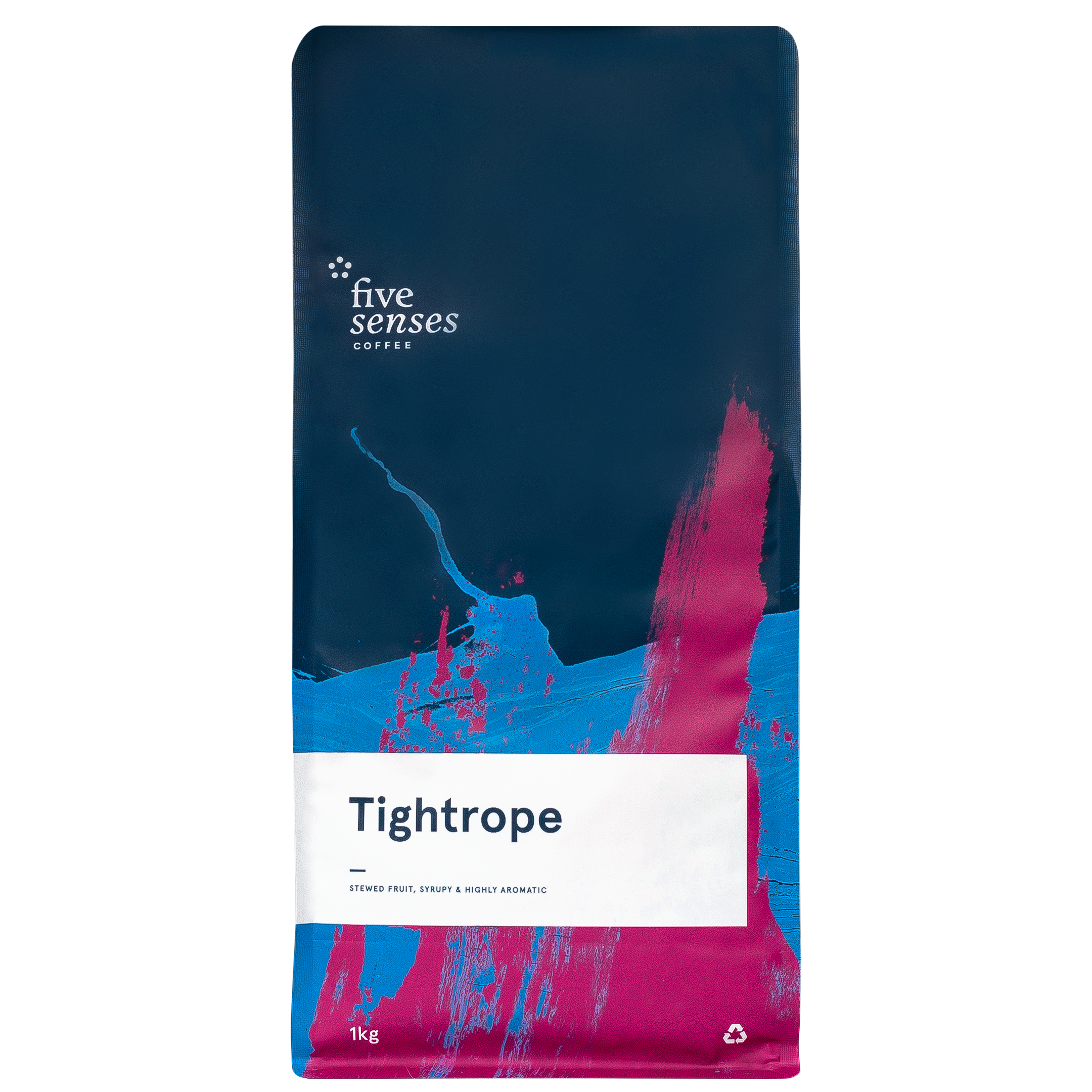 Tightrope Blend
This is a blend with character! With a large proportion of natural process Ethiopian coffee in the mix, our Tightrope blend will make you sit up and take notice. Vibrant floral aromas drift from the cup well before you dive into nuanced layers of vanilla and stewed berries, all wrapped up in a syrupy body!
Explore Single Origin Coffee!
How to get the most out of your Miele coffee machine
Want to produce great coffee at home that will make you jump out of bed in the morning and say to the world"Here I come!"? There is just something so uniquely satisfying about the way you make coffee for yourself. An automatic espresso machine certainly helps to make this process a breeze by allowing you to easily repeat a set recipe time and time again. So with this dream in mind a machine is purchased and hurried home, where it has been joyfully unboxed, positioned with pride and place on your bench all whilst rubbing your hands together ready to start enjoying the spoils. But where do you start? What settings are for me? What do the settings even do? A little pre coffee anxiety creeps in. Never fear!
read more
Be the first to know
Simply fill out your details to get the latest coffee news direct from us.