Veer Attikan, Anaerobic Natural
India
Producer
Sangameshwar Estates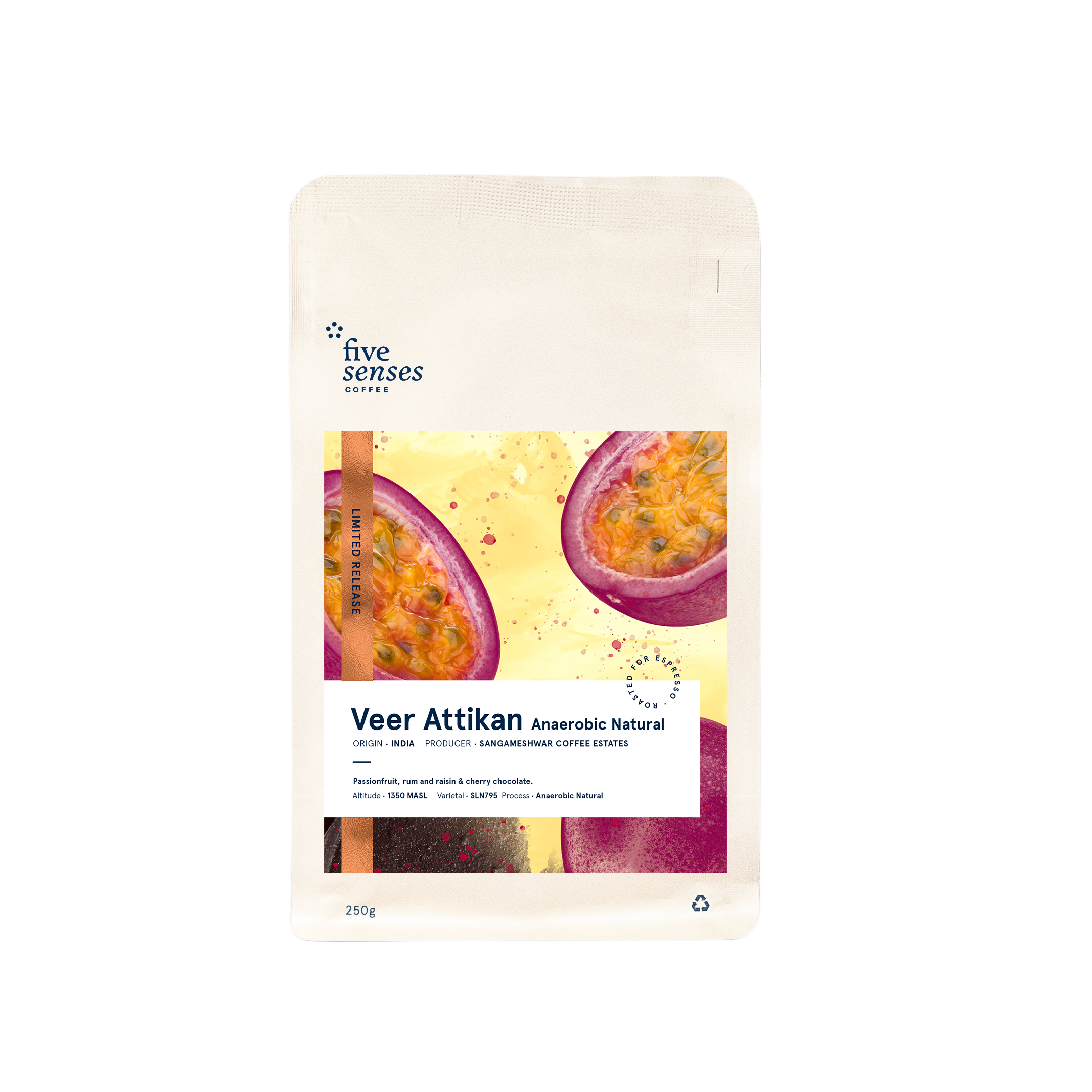 BUY NOW
Veer Attikan, Anaerobic Natural
Passionfruit, rum and raisin & cherry chocolate.
An innovative fermentation process is unlocking new potential in one of Veer Attikan's most common varietals. By anaerobically fermenting the 'workhorse' SL795 varietal, known for its rust resistance and high yields, Veer Attikan has achieved a balanced yet fruit-forward profile. One of four farms owned and operated by Sangameshwar Coffee, Veer Attikan Estate is divided into 30 distinct 'fields' (or lots) which are kept separate throughout the entire process up to the final cupping and selection. This year we have picked our favourite of the fields (or lots) to highlight how continual experimentation with agronomy, variety and processing can unlock new and exciting flavour profiles. The anaerobic fermentation offers an intriguing combo of tart passionfruit with cherry chocolate & rum and raisin.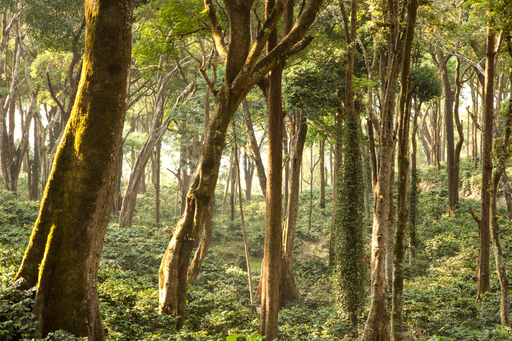 Beyond the Brew: Sangameshwar Estates
Our relationship with Sangameshwar Coffee Estate dates all the way back in 2012! Sangameshwar owns and operates four different farms from different regions of India allowing for a very diverse offering list and range of coffee types; ranging from quality, variety and processing.
LEARN MORE