Our relationship with Sangameshwar Coffee Estate dates all the way back in 2012! Sangameshwar owns and operates four different farms from different regions of India allowing for a very diverse offering list and range of coffee types; ranging from quality, variety and processing. While we predominately buy from Veer Attikan Estate, other farms from this long-standing relationship also feature in our line-up and are chosen seasonally on a quality basis.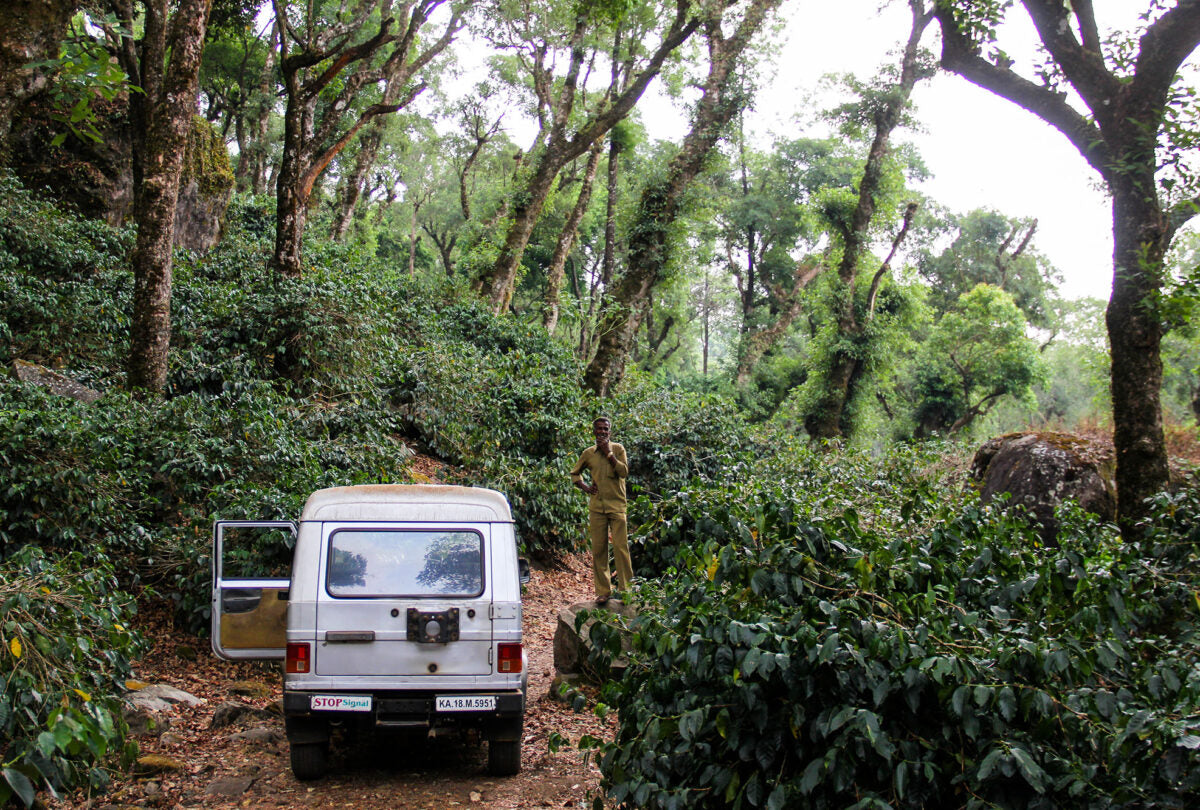 Leopard at the estate!
Attikan Estate boundary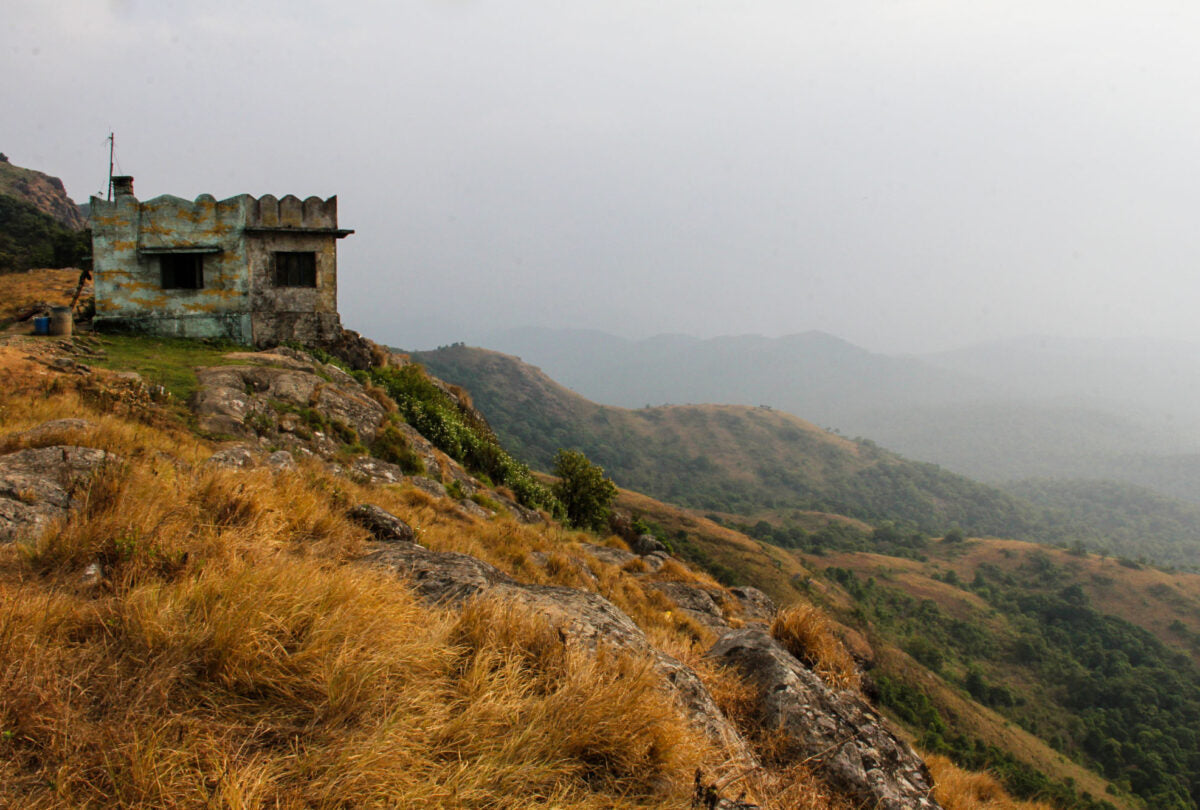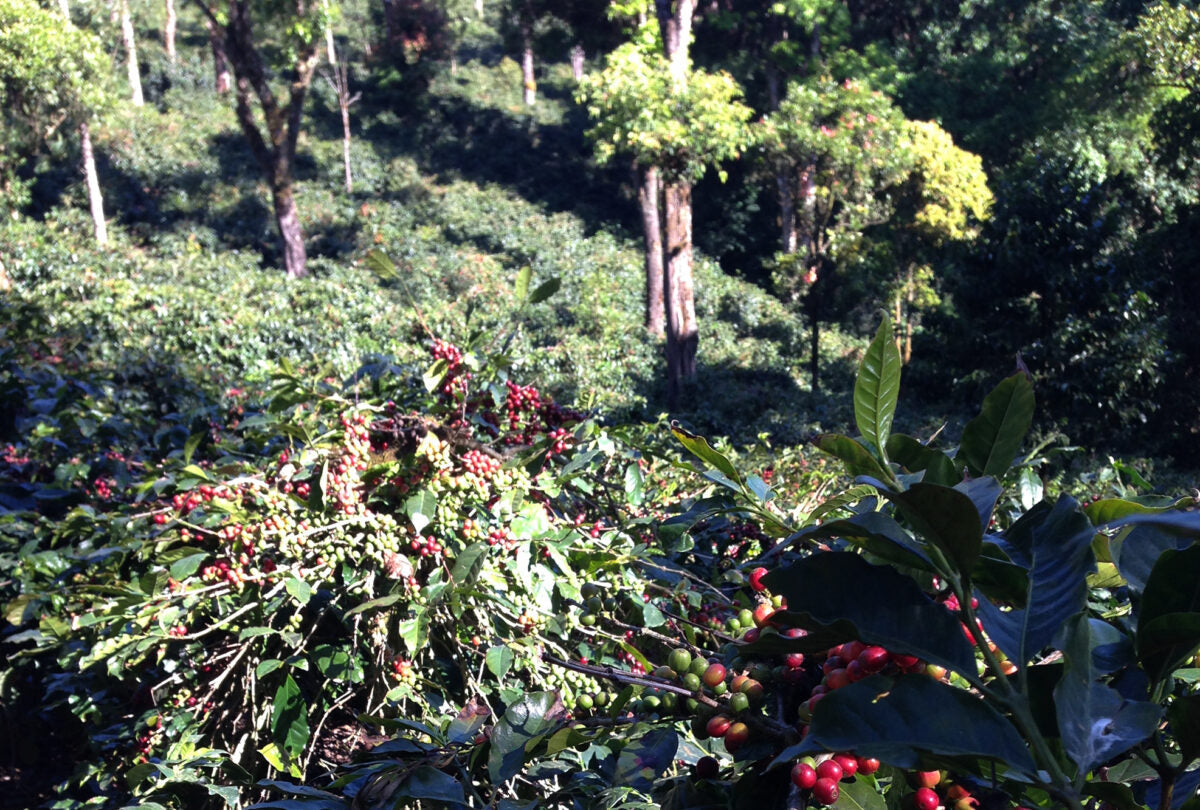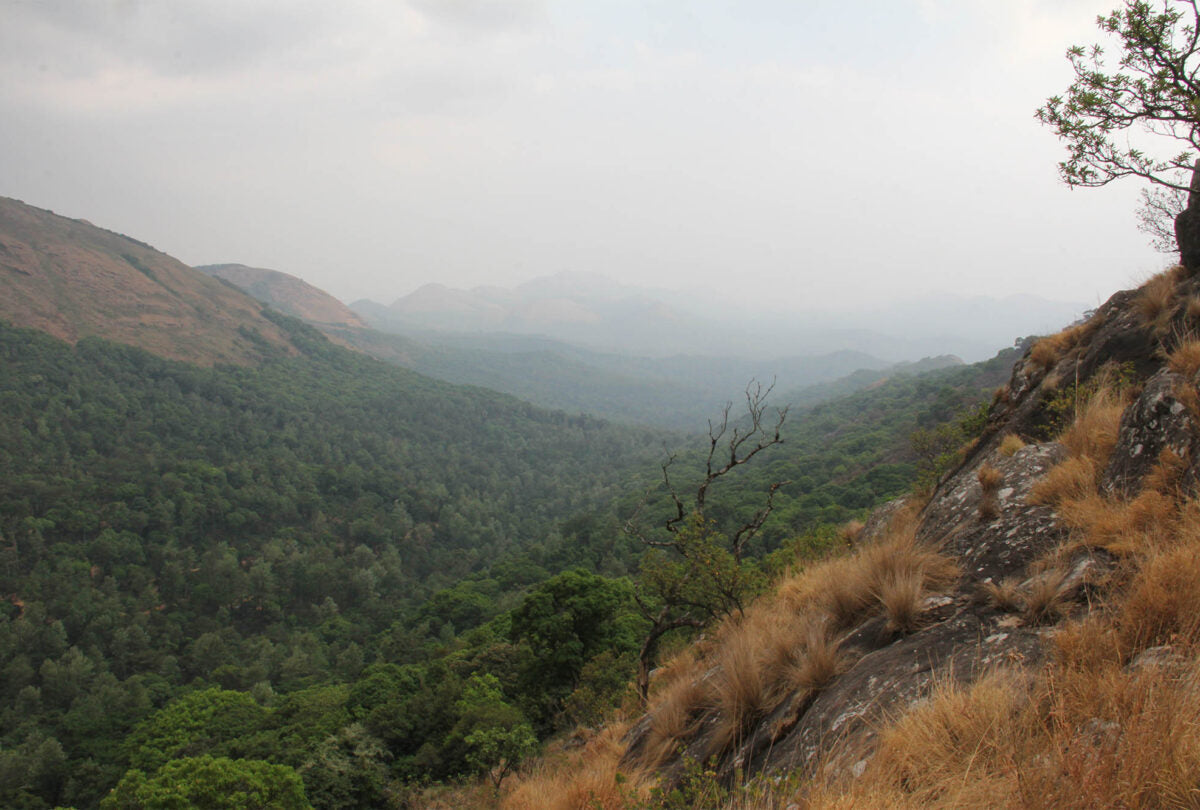 Attikan Valley
For long time Five Senses fans, this farm is probably the most recognisable as it has featured in our line-up consistently since 2012! Veer Attikan Estate is situated in the beautiful mountainous range of the Biligiri Rangan hills (B.R. Hills). No photo could ever do justice to the estate – watch the video above for a small taste! Set in high altitude valley with an abundance of fig trees providing shade, the estate also borders a national park which is a reserve for many endangered species such as elephants and tigers.
The coffee production at Veer Attikan is meticulous and the entire estate is divided into 20 distinct 'fields' which are kept separate all the way through to final selection. Occasionally we set aside a specific field that particularly showcases the unique terior to feature in our Limited Release range! Constantly working to improve their coffee, the team recently completed the Coffee Quality Institute Level 2 Coffee Processing Professional Certification in Sumatra!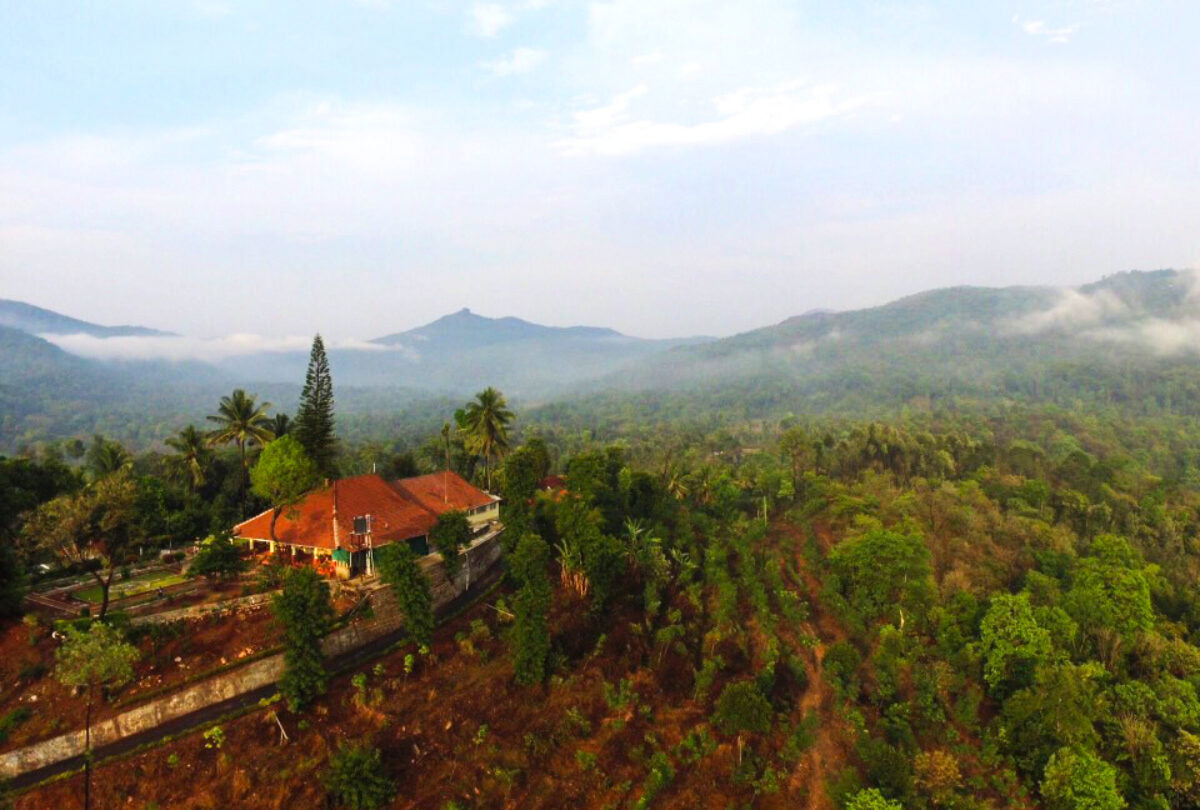 Karadykhan Estate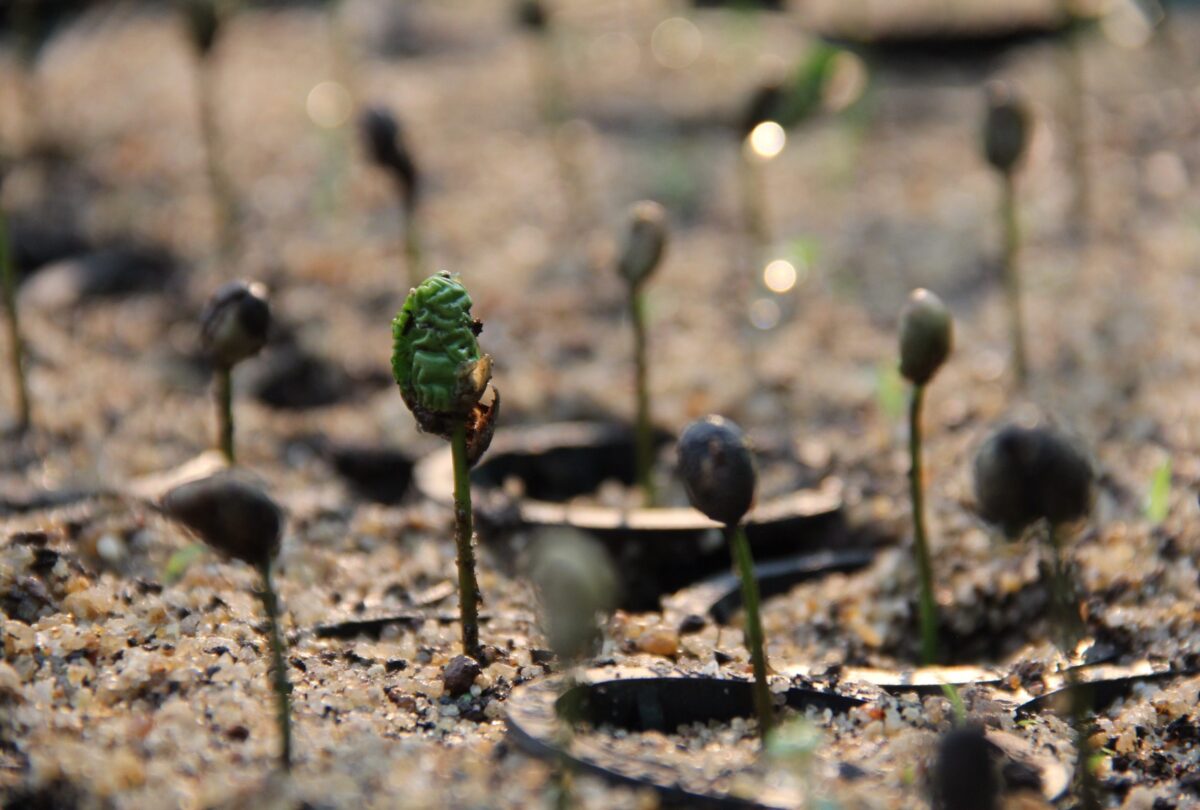 Seedlings in the nursery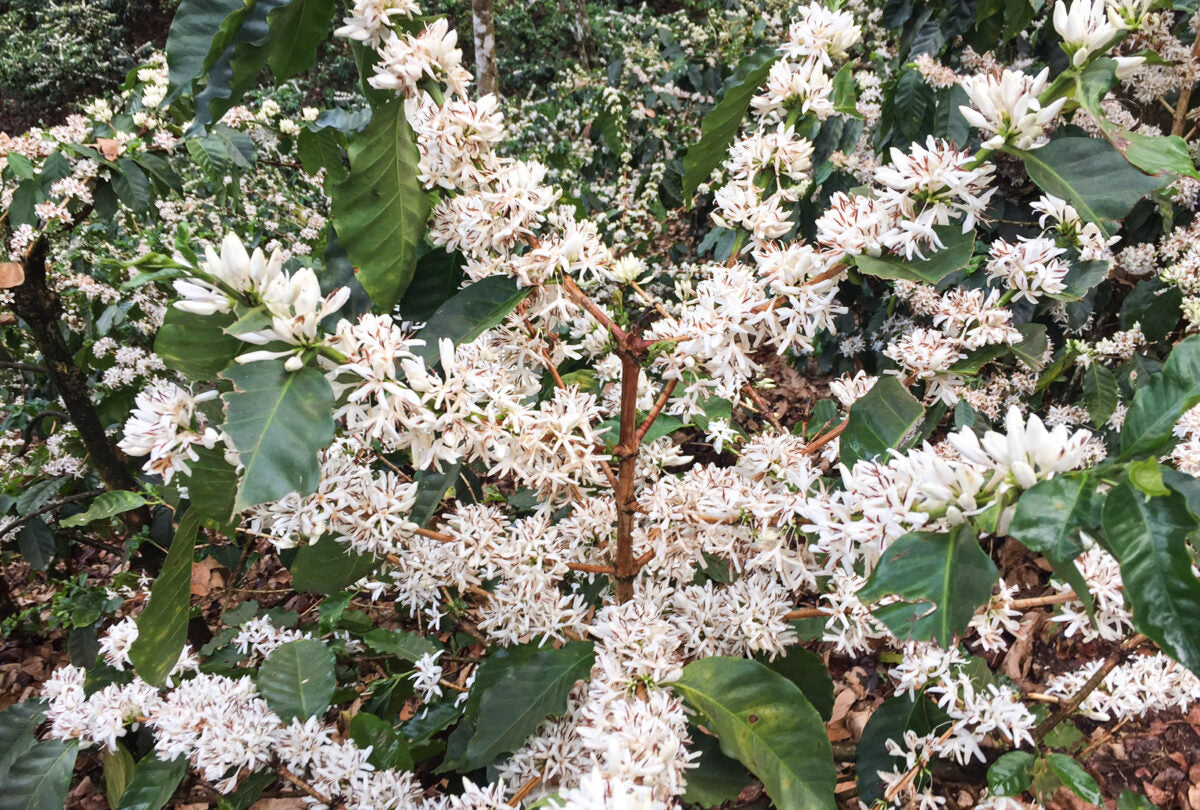 Karadykhan Estate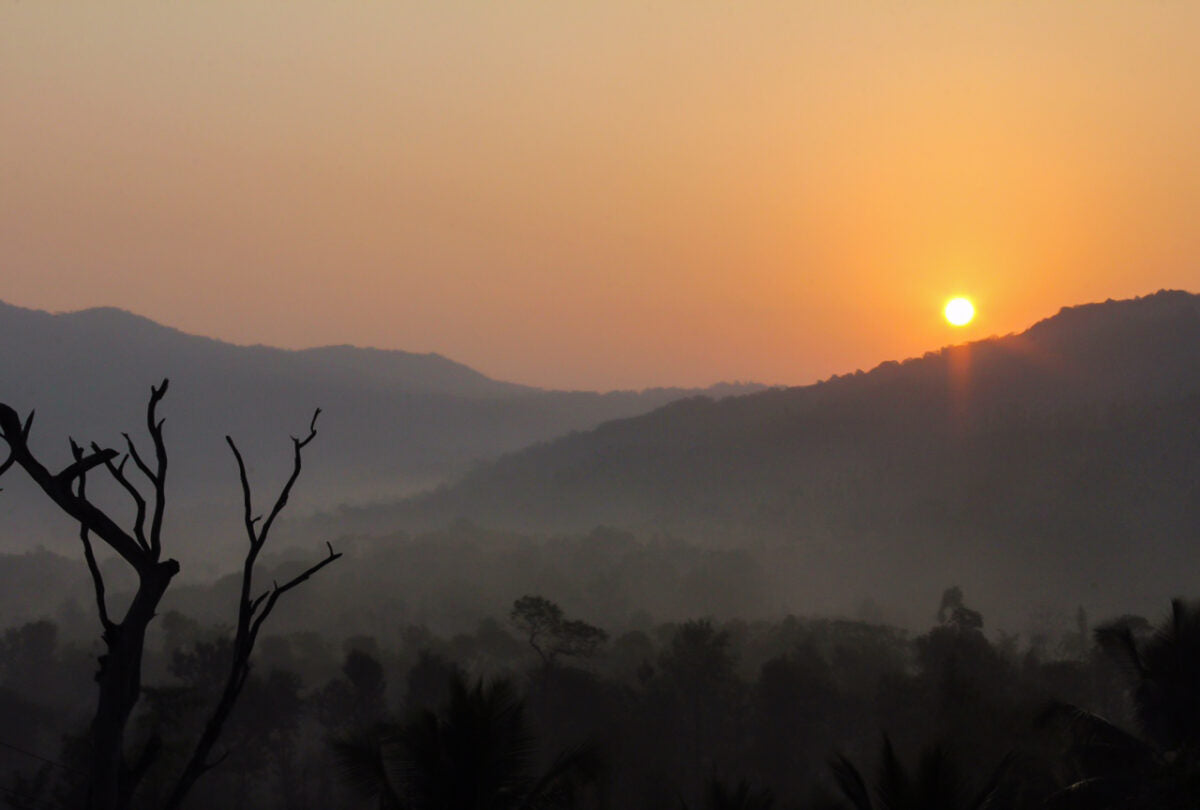 Karadykhan Estate
Surrounded on all sides by nature reserves, Karadykan estate is a stunning convergence of a natural rainforest canopy, a side crop of sprawling pepper vines growing up most of the large trees, and a variety of wildlife who wander around the estate! Of the four estates operated by Sangameshwar Coffee, Karadykan is relatively low in altitude, but smart farming practices of growing Catimor (known for lower altitude performance and disease resistance) have been implemented. While washed Catimors can often struggle in the cup, their coffee is great example of how precise processing methodology can have a massive impact on the cup quality.
More about Karadykhan Estate
Again, this estate is surrounded by hills (the Gigi ranges) and abundant natural water streams and share trees – seeing a pattern here? While we haven't sourced large amounts of coffee from this estate, we did feature it in our lineup for a short time in 2019.
Corporate responsibility has always been a priority for Sangameshwar Coffee, stating their vision as "To share the revenues with under privileged people and to make their life better". Here is some of the key initiatives they've set up to take care of their employees, as well as the wider community:
Accommodation is provided to all employees and seasonal workers.
Health cafe: they have built two 20-bed hospitals, fully equipped with resident doctors and qualified nursing staff, that provide free medical treatment to all staff as well as residents of neighbouring estates and villages.
Women empowerment: Sangameshwar are proud to be associated with Women's Coffee Association of India(WCAI) and International Women's Coffee Association(IWCA) and actively participate in events and functions of WCAI.
Subsidised milk supply to employees from the company's cattle farm.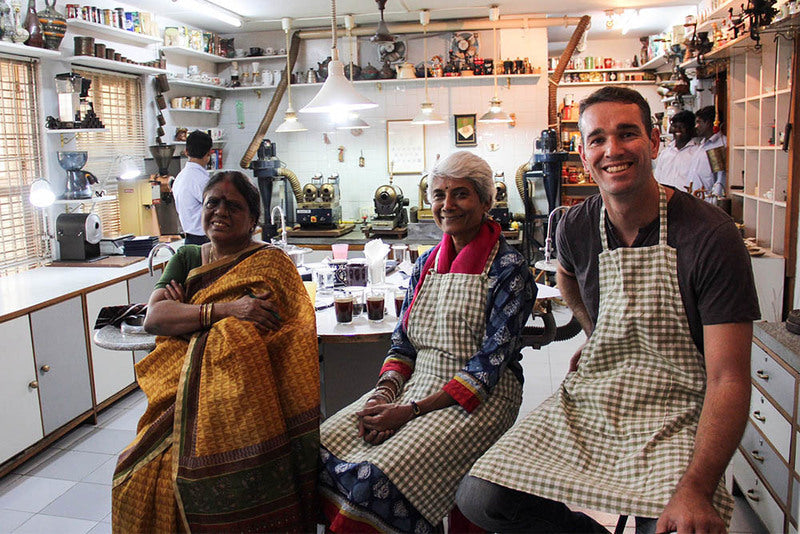 Sunalini Menon (centre), Rich Austin (right)
No Indian coffee page would be complete without mentioning Sunalini Menion and her cupping lab in Bangalore. Sunalini is an extraordinary woman who has helped bring Indian coffees into the specialty light via reformation of government trade policy.
Her accomplishments and travels are the stuff of folk law in India and a few sentences or even a whole blog can't possibly pay adequate tribute to her knowledge, influence and significance in the coffee industry. Read more….
We started to run out of the Veer Attikan before the next harvest as it is such an integral part of our popular Crompton Road blend, so we also started to source larger lots from other Sangameshwar farms like Gungegiri Estate.
|
Rich's first trip to India. Tasted a range of experimental coffee done by Sangameshwar and Sunalini Menon, some of which hit our small lot line-up! Read more.
-
Curated Cupping: India in Focus event held by Five Senses coffee to further share these amazing results.
|
First purchase from Veer Attikan hits out lineup!
–
Jen visited many farms but was drawn to Veer Attikan. After cupping over 900 different samples, all he blind selections where all from Veer Attikan, cementing our love for the farm! Read more.
|
Our green bean buyer, Jen, runs into Sunalini Menon at a Rwandan cupping event, where she was invited to visit India. At this time we'd seen a steady stream of sub-par Indian coffees floating around and Indian battling negative perceptions. We had to see it first hand!
Contact Sangameshwar Coffee
Coffee from this relationship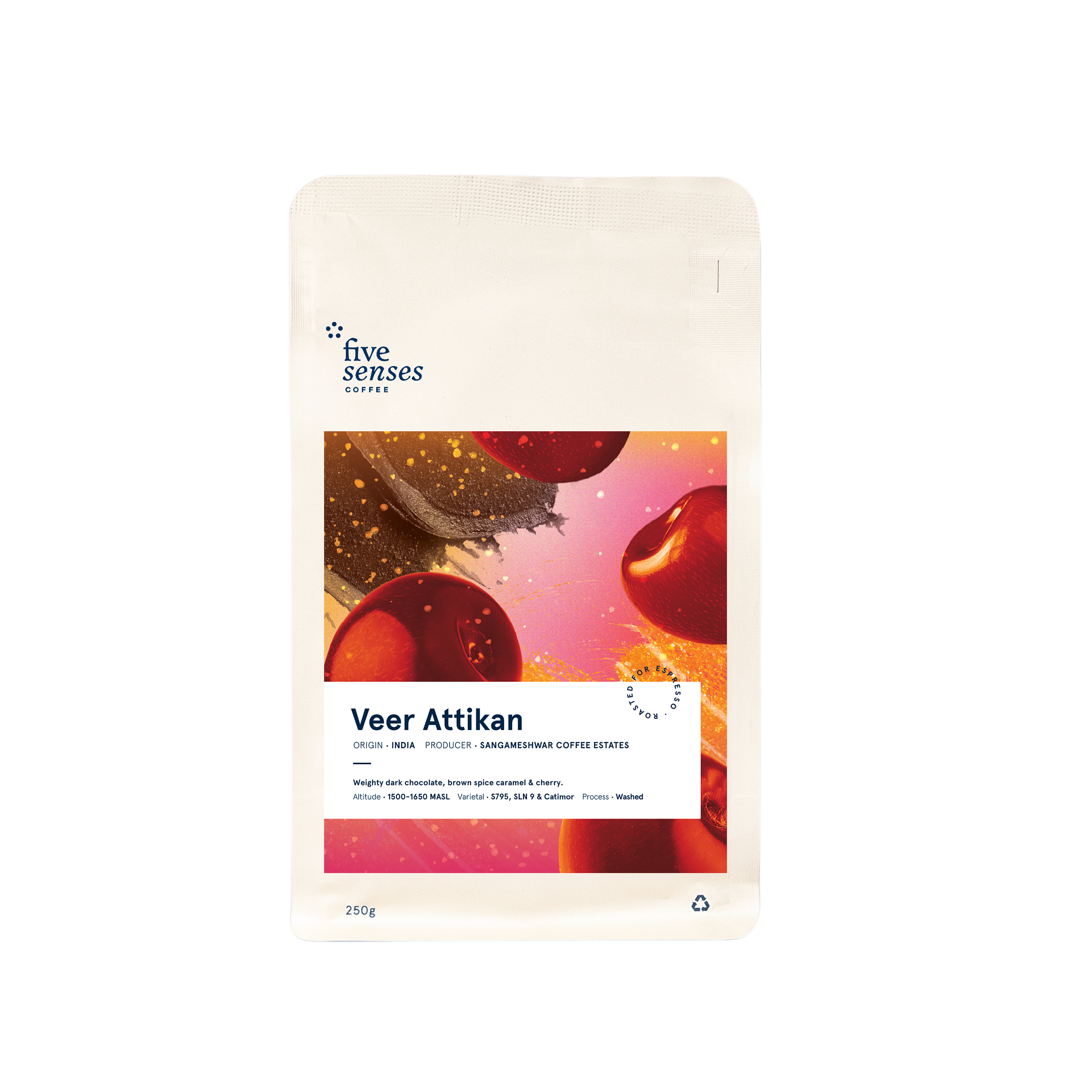 Nestled in a lush jungle reserve in southern India, this 120-year-old estate is renowned for its exquisite coffee. Five Senses has worked directly with Veer Attikan Estate since 2012, cultivating a long-standing and trustworthy coffee alliance. Veer Attikan Estate is situated in the Biligiri Rangan Hills, a beautiful, mist-shrouded mountainous range that doubles as a nature reserve. Much of the natural jungle is preserved for shade cover and wildlife conservation. It's not uncommon to see wildlife like elephants and bison roaming amongst the coffee trees. At 1500 MASL, the estate is one of the highest coffee-growing areas in India, enabling the refined yet rich specialty coffee it produces year after year. Expect bold rich flavours of weighty dark chocolate, brown spice caramel & cherry.