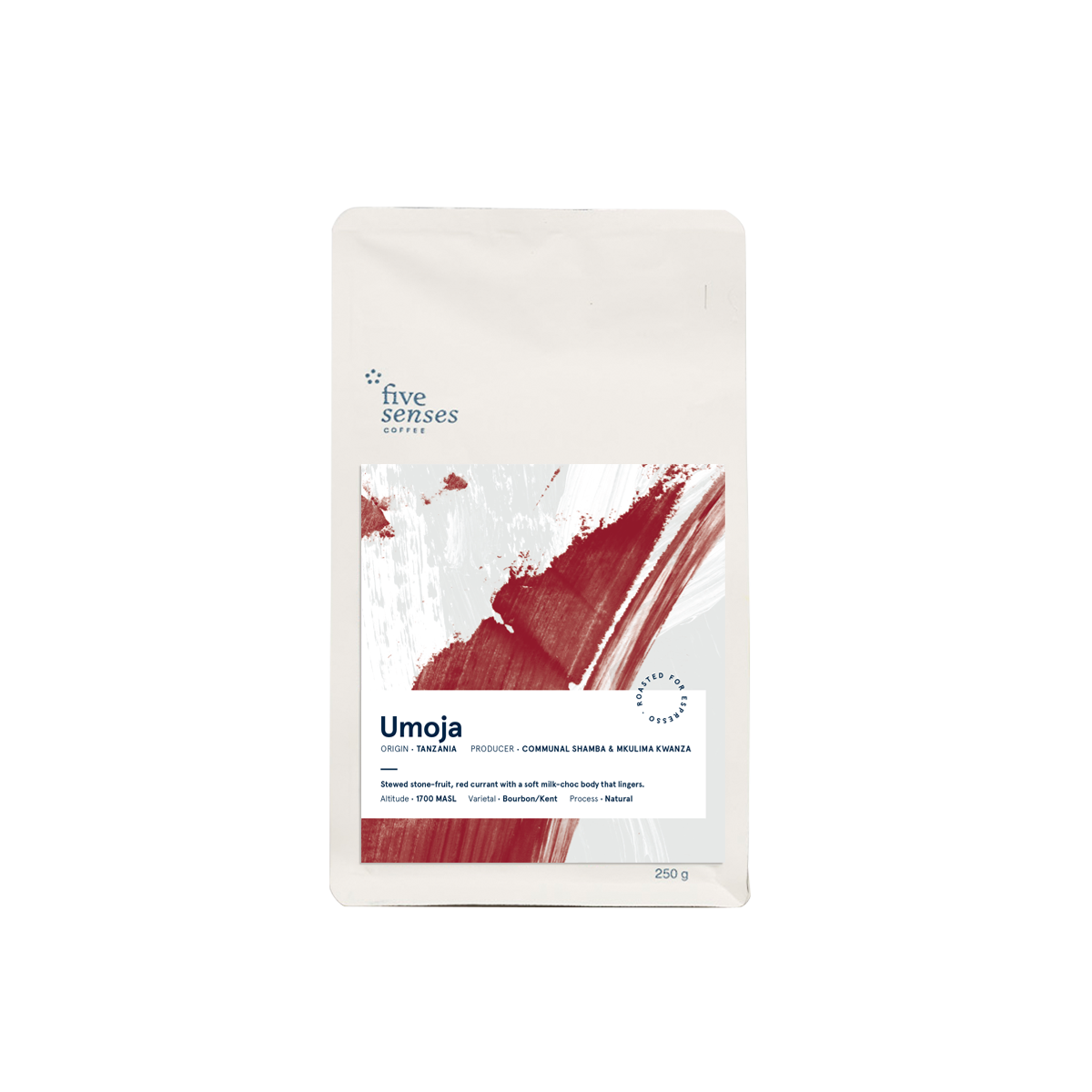 BUY NOW
Umoja
Stewed stone-fruit, red currant with soft milk-choc body that lingers.
A close collaboration between quality focused farmers and an innovative Tanzania couple is yielding delicious results. This is not just tasty coffee though: behind it, farmers are being rewarded with specialty coffee premiums and receiving funds for critical, community-led education and health initiatives.
The rolling hills of Tanzania's Songwe region have historically been known for untraceable, commercial coffee. In just its 5th year of operation, the partnership between Keremba and Mkunde's Communal Shamba and the Mkulima Kwanza Co-op is changing this; lifting the co-ops' coffee out of commodity, supporting a regional health clinic and seen a 30x increase in specialty export – including this lot. Appropriately translating as 'Unity', it's safe to say the naturally processed Umoja is close to our hearts with its satisfying profile and focus on positive impact.