Mutungati, Peaberry
Kenya
Producer
Mutungati Farmers Cooperative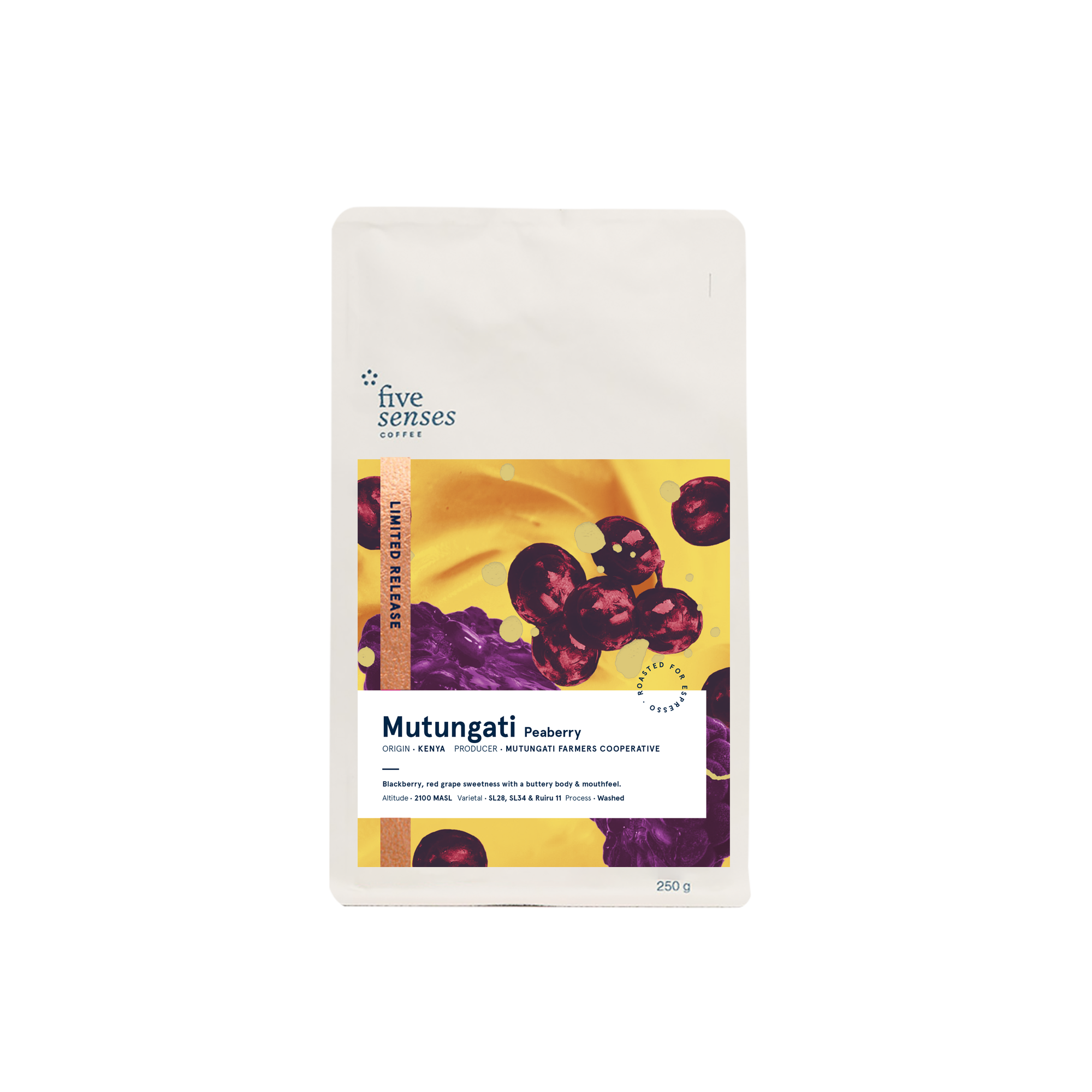 BUY NOW
Mutungati, Peaberry
Blackberry, red grape sweetness with a buttery body & mouthfeel
This beautiful washed coffee is a showcase of high-mountainous altitudes and diverse soils.
Established much later than its Nairobi counterpart, specialty coffee in Nakuru grants an exciting recourse for growth.
From the diversity of its volcanic grey loam to its red volcanic soils, coffees here are high-grown with a low of 1800m and a high-reaching 2200m. Direct from the Mutungati Coffee Factory, this high-quality specialty crop is harvested by a collective of farmers who compose the Mutungati Farmer's Cooperative Society. Five Senses Coffee is proud to collaborate with private estates in this region to bring you delicious coffee with distinctive blackberry and red grape with a buttery body mouthfeel.