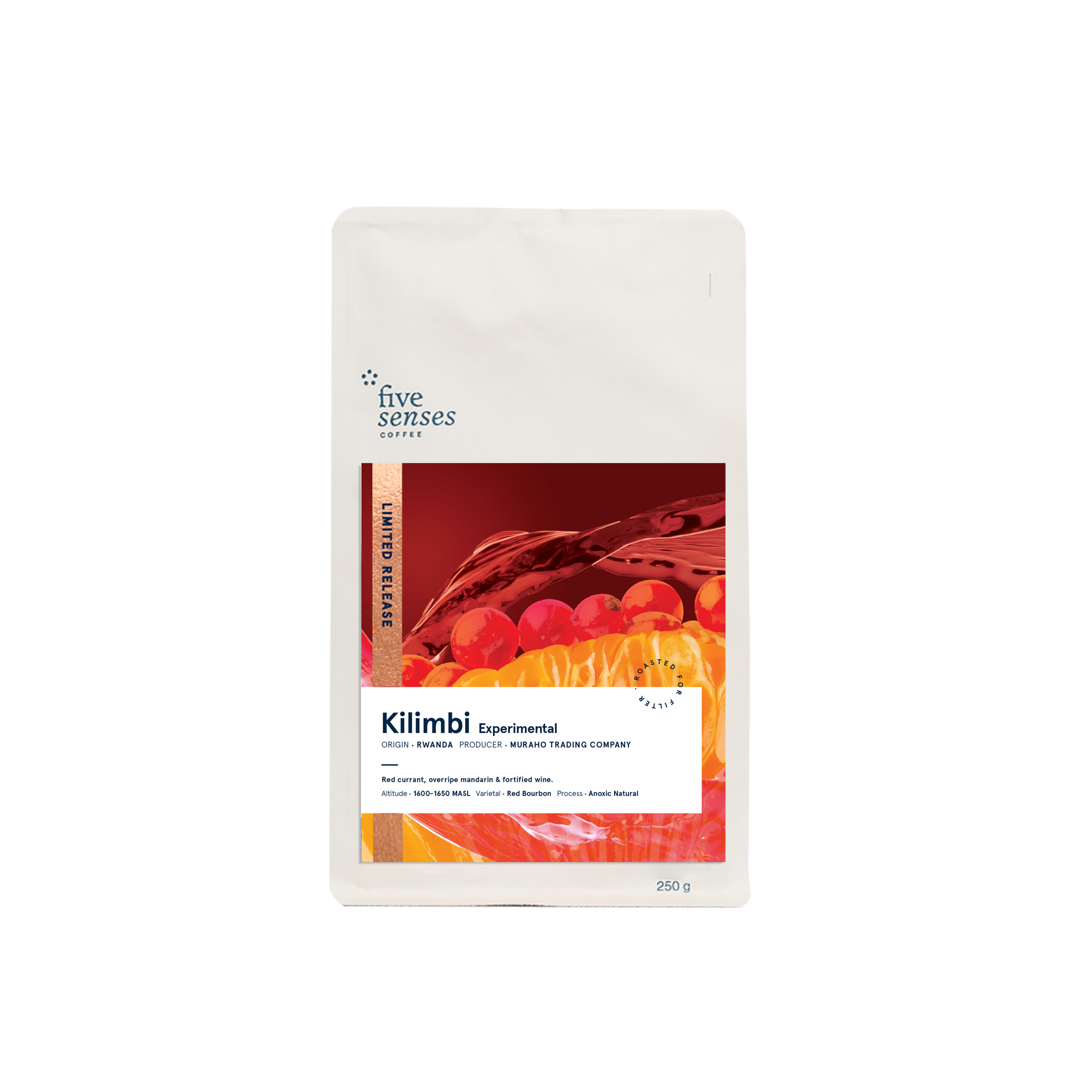 BUY NOW
Kilimbi, Experimental
Red currant, overripe mandarin & fortified wine.
An experimental process is opening up new flavours at the birthplace of the Muraho Trading Company.
Over 750 farmers deliver their ripe cherries by boat to the Kilimbi washing station where it is put through a detailed fermentation.
Social enterprise, Raw Material, and their Rwandan partners, Muraho Trading Company (MTCo) have been pioneering processing techniques since their inception. For this lot, sorted, ripe cherries are placed into large concrete tanks, covered by a plastic sheet, in turn topped with a 'pillow' of water. The resulting anoxic (zero oxygen) environment and heat exchange effect of the water allows for a stable, unique fermentation. After 48hours, the coffee is removed, rinsed and laid on raised beds to naturally dry for ~4weeks. The result; flavoursome red currant, ripe mandarin & fortified wine - enjoy!