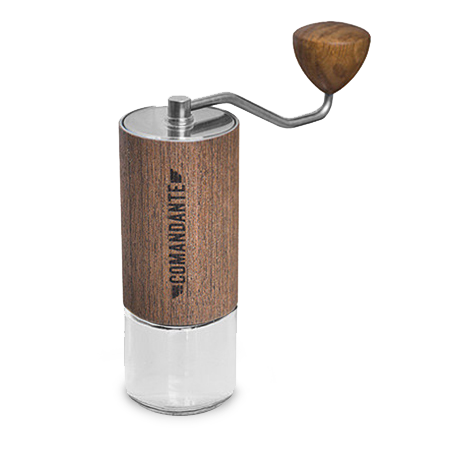 BUY NOW
Comandante Hand Grinder
High quality, German engineered coffee hand grinder with excellent precision.
Burrs: High-Nitrogen Stainless Steel
Body: Stainless Steel (Wood Veneer)
Best for: Filter Brewing
Nitro Blade Burr Set
The grind resulting from this Nitro Blade burr set is extremely exact and very uniform with the least amount of coffee dust. Both ring and core are cut out of a solid block of high-alloyed, high-nitrogen stainless steel. This makes the Nitro Blade very sharp and strong with excellent edge retention and wear resistance.