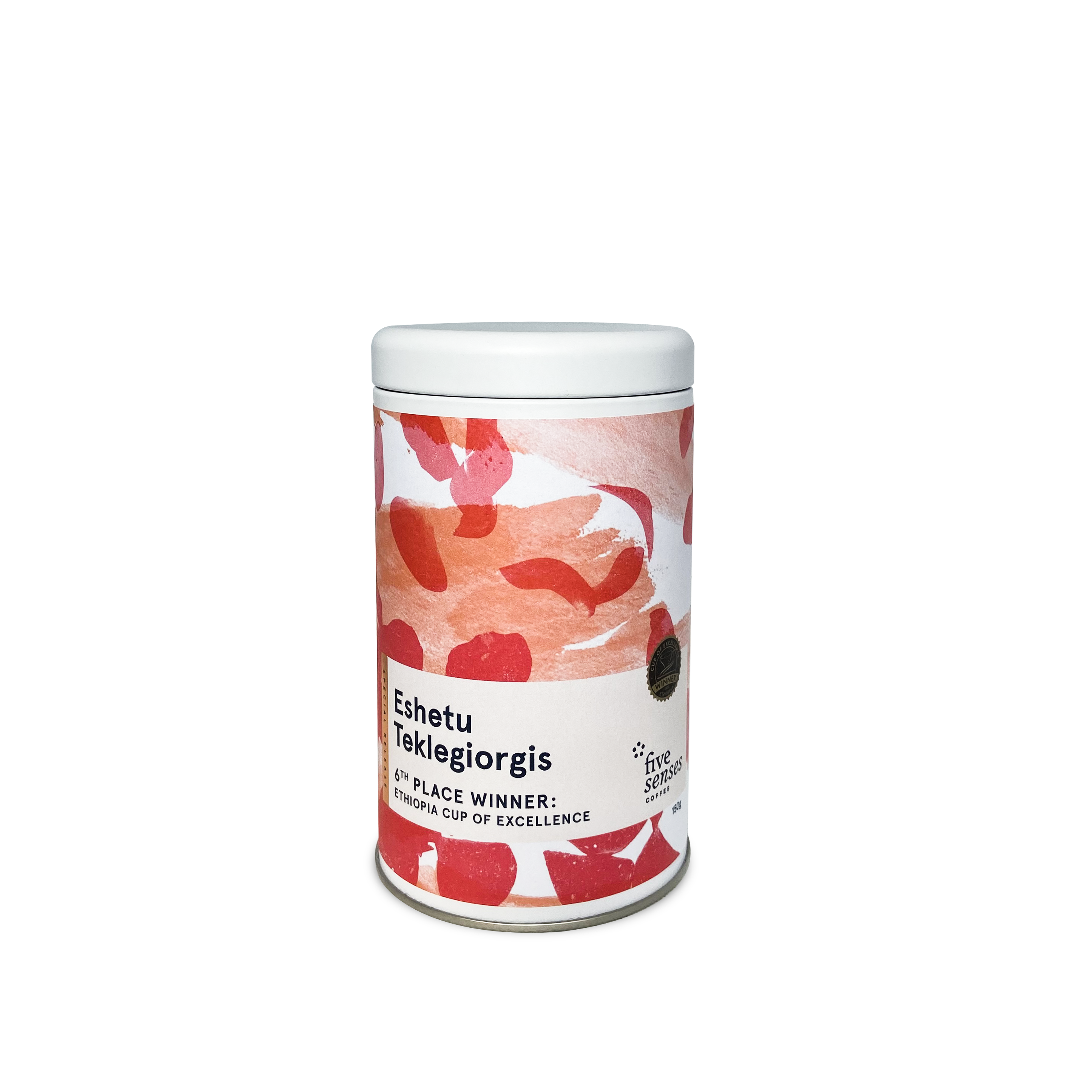 BUY NOW
COE #6 Eshetu Teklegiorgis
Layers of fresh rockmelon, orange marmalade & boozy tropical fruits are joined by floral rose aromatics & a delicious creamy body. An exceptional coffee not to be missed!
---
COE Award winning Ethiopian coffee!
We're very excited to bring you this end of year special – just in time to celebrate with! For the first time ever in its 20 year history, the top awards competition - the Cup of Excellence (COE) - was held in the birthplace of coffee, Ethiopia. The COE is a gruelling (yet delicious!) challenge to identify the top of the top; submitted coffees are blind tasted, round after round, by an international jury. The miniscule winning lots that make it through this sensory gauntlet are revealed and auctioned off to dedicated fans the world over. Joining forces with some other great roasters under the partnership of Upstream Coffee Imports, we were lucky enough to score a special sliver of this exceptional winning Lot #6 from producer Eshetu Teklegiorgis! This rare coffee is a perfect treat for yourself or special gift for the coffee lovers in your life. Very limited quantity so get your order in quick!
We've got a very limited number of Eshetu's COE #6 Winning Lot so you'll need to jump in quick!
Roast Note: The coffee will be roasted for filter only and sent in a special 150g cannister. Our pre-sale is open until Tuesday 15th 6am AWST. The coffee will then be roasted and shipped out on Wednesday 16th.
Delivery note: as this is a pre-order, you can not check out with other items in your cart. Also, this is an incredibly busy time of the year so we cannot guarantee deliver dates, but we do ship express air on all these coffees and currently most areas in Australia are receiving within 2-3 business days.
Discount note: no coffee discounts apply to this product.