Beer Collaboration: An Ode to Agent Cooper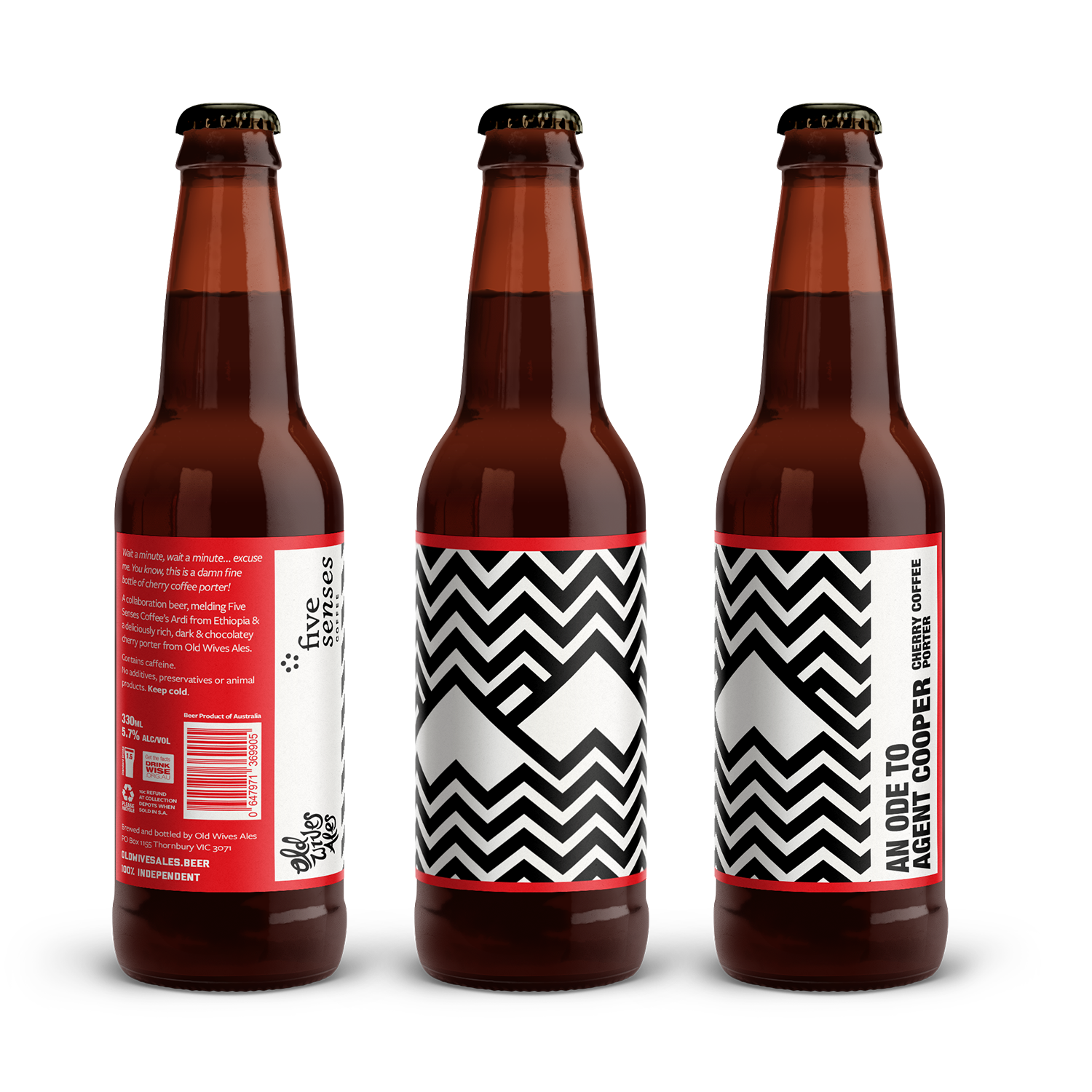 BUY NOW
Beer Collaboration: An Ode to Agent Cooper
A collaboration beer, melding Five Senses Coffee's Ardi from Ethiopia and a deliciously rich, dark & chocolatey cherry porter from Old Wives Ales.
NOTE: All orders MUST be shipped, for legal reasons we're unable to offer pick-up from our locations.
WARNING
Under the Liquor Control Reform Act 1998 it is an offence
· To supply alcohol to a person under the age of 18 years (Penalty exceeds $8,000)
· For a person under the age of 18 years to purchase or receive liquor. (Penalty exceeds $700)
LIQUOR LICENCE: 90127863
Important things to note about delivery of this pack!
All orders MUST be shipped, you are unable to pick-up this product from any of our locations.
Liquor must be delivered to a person aged 18 years or over, you maybe be asked for ID when accepting this delivery.
Liquor cannot be left at unoccupied address. We recommend having this pack delivered somewhere it can be signed for (e.g. your workplace).
If the address is unoccupied when attempting delivery, the external couriers we use will leave a card. Due to the busy time of year, it will be the customers responsibility to collect their order.
All orders will be shipped from our Victorian Roastery in Cheltenham.