Veer Attikan, Washed
India
Producer
Sangameshwar Estates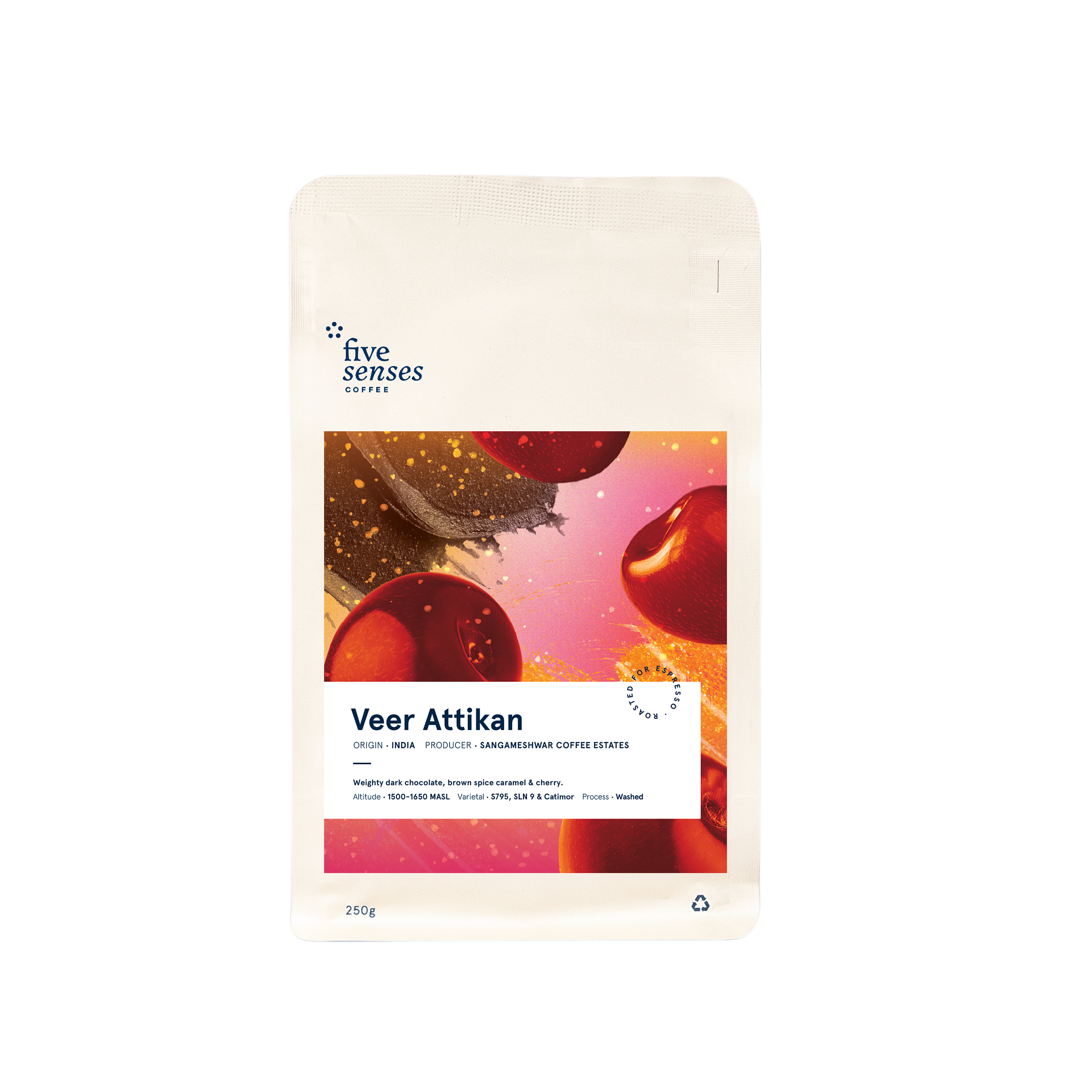 BUY NOW
Veer Attikan, Washed
Weighty dark chocolate, brown spice caramel & cherry.
Nestled in a lush jungle reserve in southern India, this 120-year-old estate is renowned for its exquisite coffee. Five Senses has worked directly with Veer Attikan Estate since 2012, cultivating a long-standing and trustworthy coffee alliance. Veer Attikan Estate is situated in the Biligiri Rangan Hills, a beautiful, mist-shrouded mountainous range that doubles as a nature reserve. Much of the natural jungle is preserved for shade cover and wildlife conservation. It's not uncommon to see wildlife like elephants and bison roaming amongst the coffee trees. At 1500 MASL, the estate is one of the highest coffee-growing areas in India, enabling the refined yet rich specialty coffee it produces year after year. Expect bold rich flavours of weighty dark chocolate, brown spice caramel & cherry.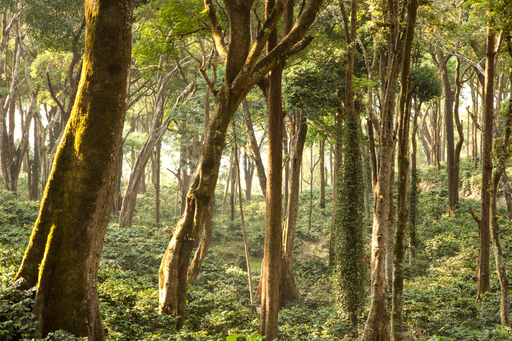 Beyond the Brew: Sangameshwar Estates
Our relationship with Sangameshwar Coffee Estate dates all the way back to 2012! Sangameshwar owns and operates four different farms from different regions of India allowing for a very diverse offering list and range of coffee types; ranging from quality, variety and processing.
LEARN MORE