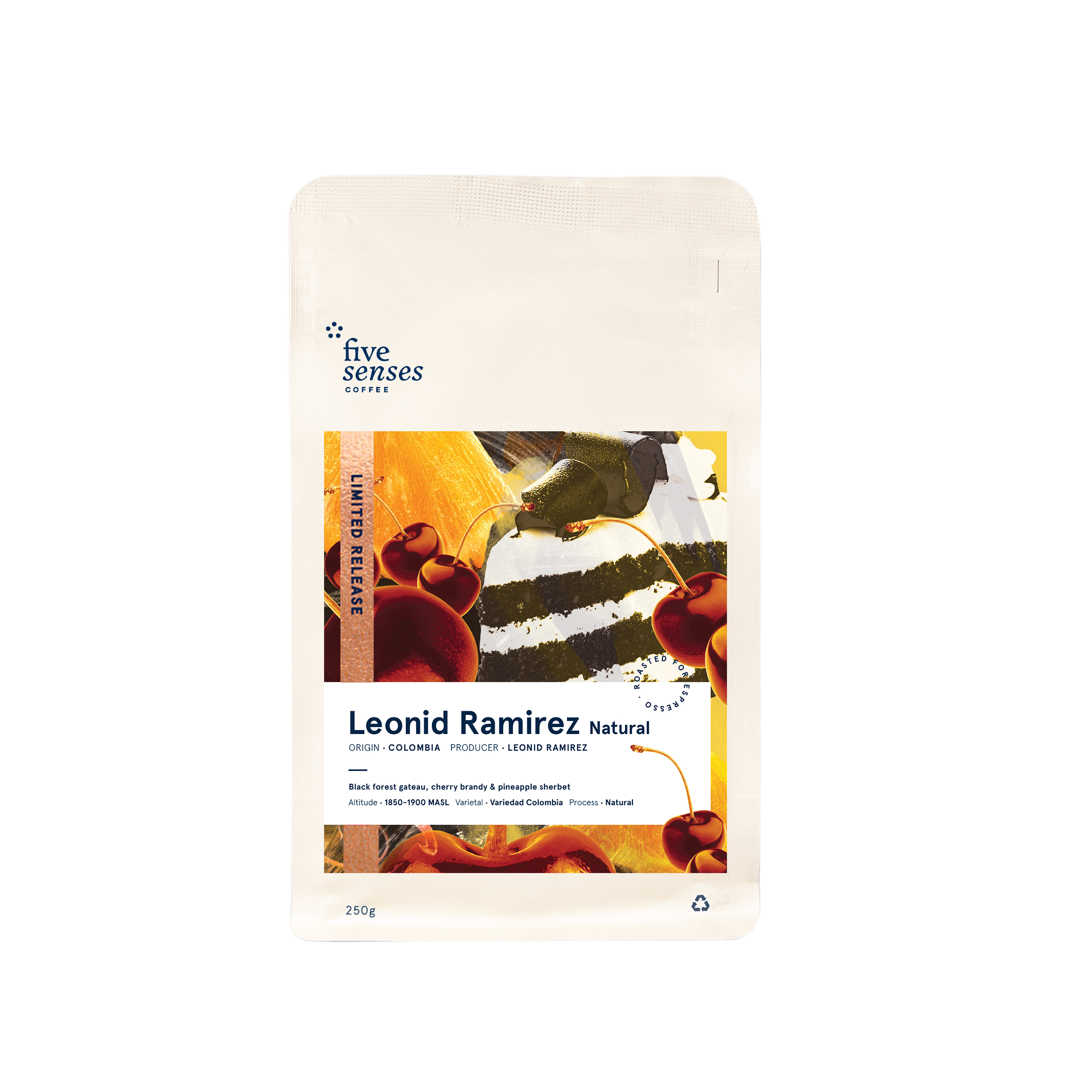 BUY NOW
Leonid Ramirez, Natural
Black forest gateau, cherry brandy & pineapple sherbet.
With year-on-year quality improvements, this coffee is a celebration of the dedication and skill of this Colombian producer. Since 2018, we've been stoked to share Leonid Ramirez's coffee. Delicious from the beginning they're just getting better and better. From deep in the mountainous Andes in central-western Colombia, smallholder farmer Leonid Ramirez has emerged as a producer of note. Finding due reward for his skill and dedication thanks to support from exporters Cofinet and Five Senses, Leonid has been delivering increasingly nuanced coffees. In this detailed approach to the natural process, Leonid utilises stretches of anaerobic fermentation and long, slow final drying of the whole cherries to turn the volume up on some exciting flavours. Treat yourself to the taste of decadent black forest gateau, cherry brandy & a punchy pineapple sherbet finish.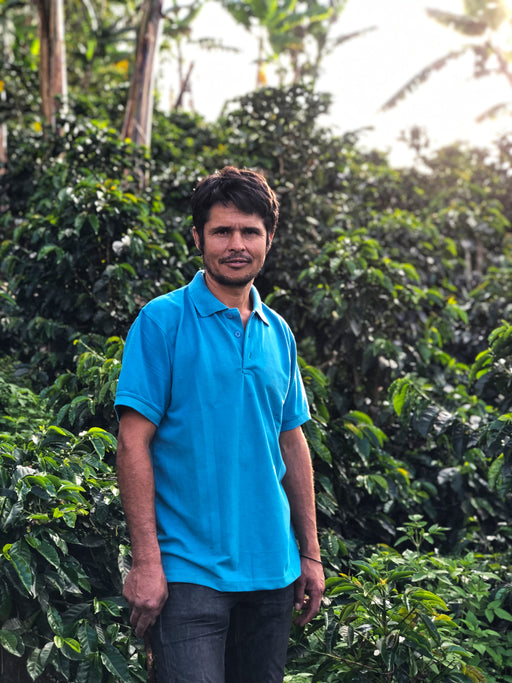 Get to Know: Leonid Ramirez
From deep in the mountainous Andes of central-western Colombia, Leonid Ramirez has defied the odds and breathed new life into his origin's classic processing methods. Colombia has long been a celebrated origin, but even with its long producing history, smallholders can still struggle to capture the full value of their farming. Through the support of exporters, Five Senses and Cofinet, Leonid has been able to continuously improve quality and efficiency offering delicious coffees and improving his family's livelihood. Specialty coffee driving positive impact? That's something Five Senses is very proud to support.
LEARN MORE