Position:
Chief financial officer
About:
When you think about the coffee industry, a key group of people tend to get skimmed over; those who wrangle spreadsheets, speak the mysterious language of tax and make neat sense of the crazy ideas the coffee obsessives bring up. These folks are critical to all great coffee businesses though and that's why today, we'd like to celebrate our intrepid Chief Financial Officer at Five Senses, Chantelle!
Back in 2013, Chantelle found her true calling: a bean counter (see what we did there!), as she joined our team here at Five Senses. It's truly amazing what happens when you fuel motivated, savvy people with endless litres of delicious coffee. Chantelle did the hard yards as Assistant Accountant and, in the years since, has crushed her CPA while working her way up to be our CFO for the whole biz!
Chantelle's technical wizardry is only one part of the equation though. The other is an ever-helpful approach to using these pro skills to see how she, along with her accounts and admin teammates, can support the rest of our team and our customers with any and all accounting needs.
The coffee world is no abstract number game to Chantelle though and we reckon she's earned the 'coffee nerd' badge of honour. Pitching in at several of our Good Food & Wine and MICE shows, along with an eye-opening trip to coffee farms in Sumatra, have certainly provided Chantelle with a great perspective to the intricate coffee supply chain that we all work amongst.
When she's not holding down the fort at the roastery, you can picture Chantelle chilling on the couch, re-watching The Office (US version thankyouverymuch) for the nth time with some kind of fancy G&T in hand.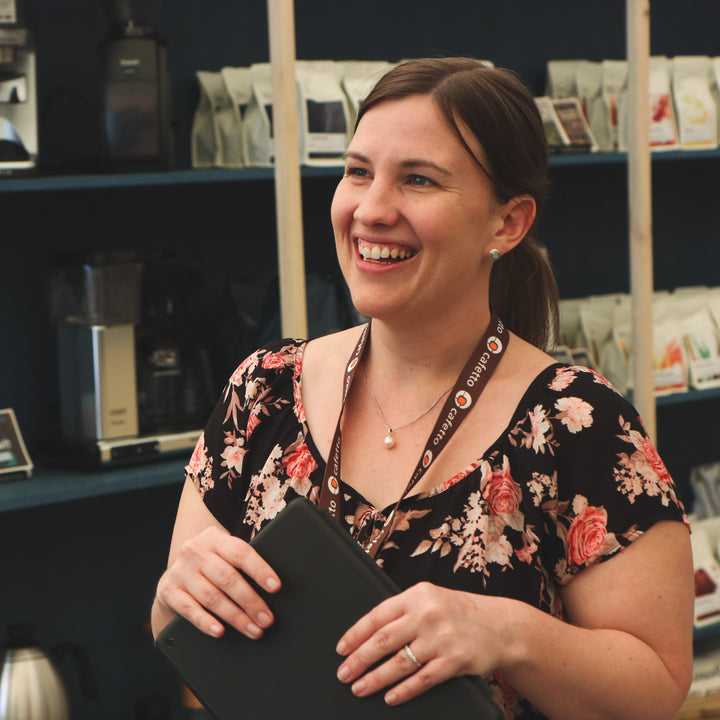 Be the first to know
Simply fill out your details to get the latest coffee news direct from us.