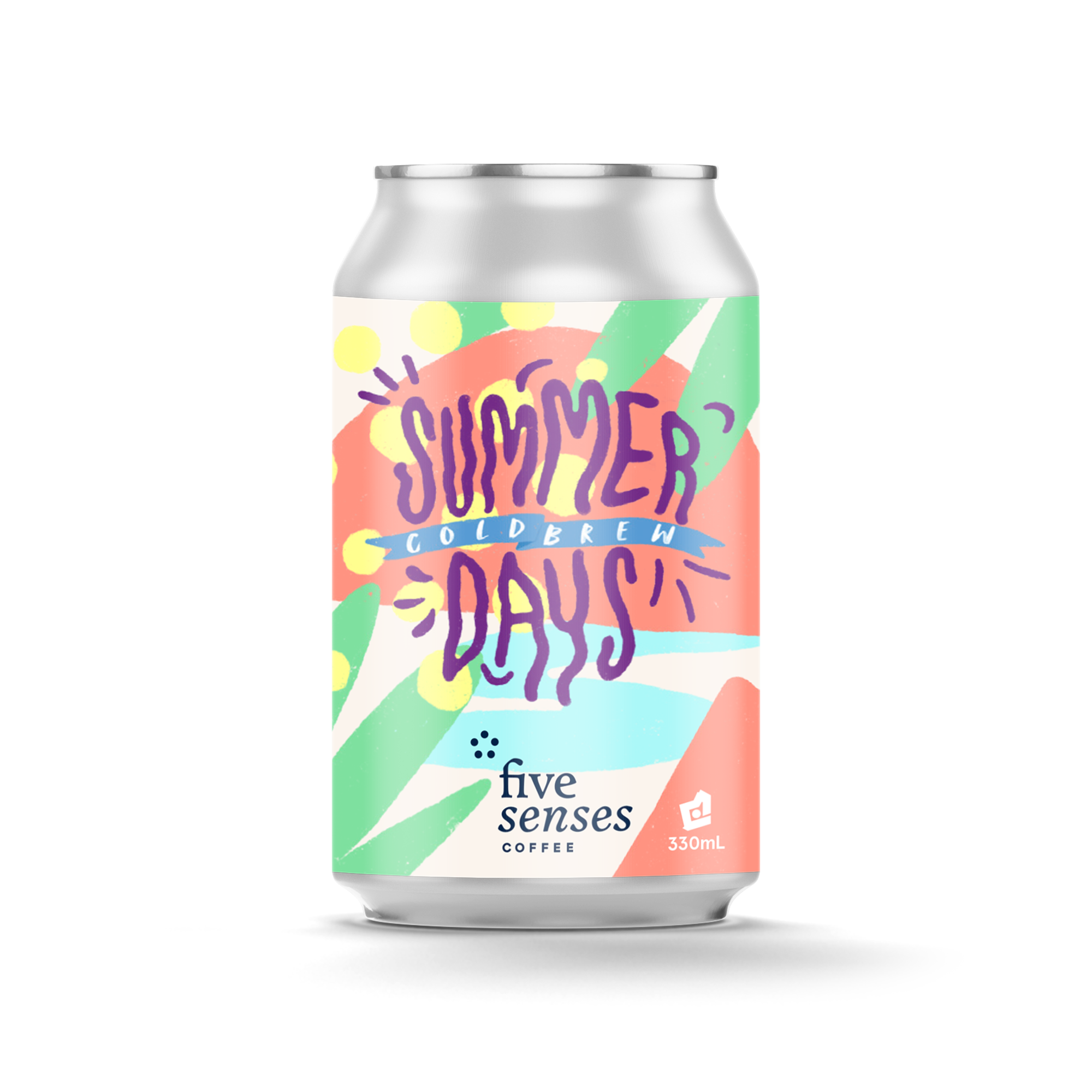 BUY NOW
Summer Days Cold Brew
Crack open a can of delicious cold brew, delivering rum & raisin flavours, with dark chocolate, Jaffa and a smooth, silky body.
Within the celebrated region of Guji, Ethiopia, Arsosala village farmers deliver their ripe harvest to the local washing station, before they're meticulously dried on raised beds with the iconic natural process. These perfect growing conditions, combined with the skillful hands of all involved, results in a deliciously refreshing cold brew with rum & raisin, dark chocolate and Jaffa flavours and a smooth, silky body.
Summer Days is a limited edition Cold Brew that is available at participating cafes in WA only. The perfect companion while water-side on a hot summers day, so if you're keen to try, grab a can from any participating cafe below, then hit the beach or the pool with delicious Cold Brew in hand.