Stagg EKG Electric Kettle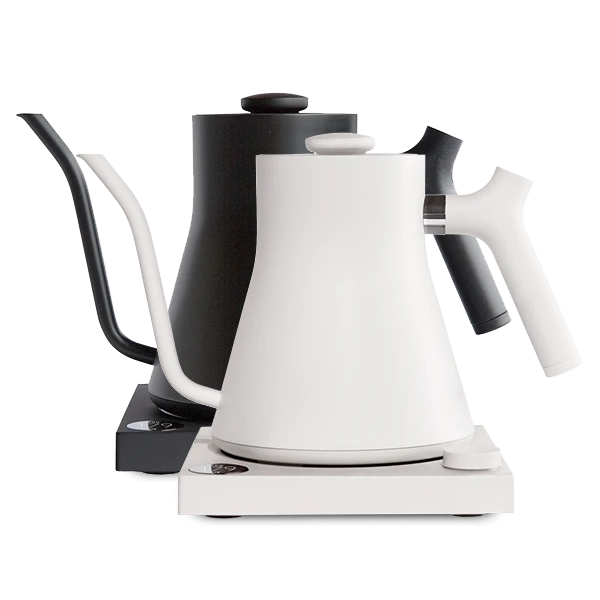 BUY NOW
Stagg EKG Electric Kettle
Potentially the most beautiful electric kettle on the planet.
A stunning convergence of beautiful aesthetics, thoughtful design and meticulous build quality. Created by Fellow Products, a San Francisco company passionate about elegant design and specialty coffee, this gooseneck kettle will seamlessly fit into any kitchen or brew bar.
---
Product Features
Precision Pouring
Gooseneck spout for the perfect balance between speed and pour placement.
Variable Temperature Control
Super simple dial that heats between 57 and 100° C.
1 Hour Hold
The HOLD button keeps your water precisely heated for one hour.
900ml Capacity
The perfect size for brewing multiple cups with minimal counter space.
Built-In Stopwatch
Tracks time once the target temperature is reached.
Comfort Handle
Counterbalanced and ergonomically shaped like a boss!