Lomas Altas, Washed
Guatemala
Producer
Raul Sanchez Agustino
Caturra, Pache and San Ramon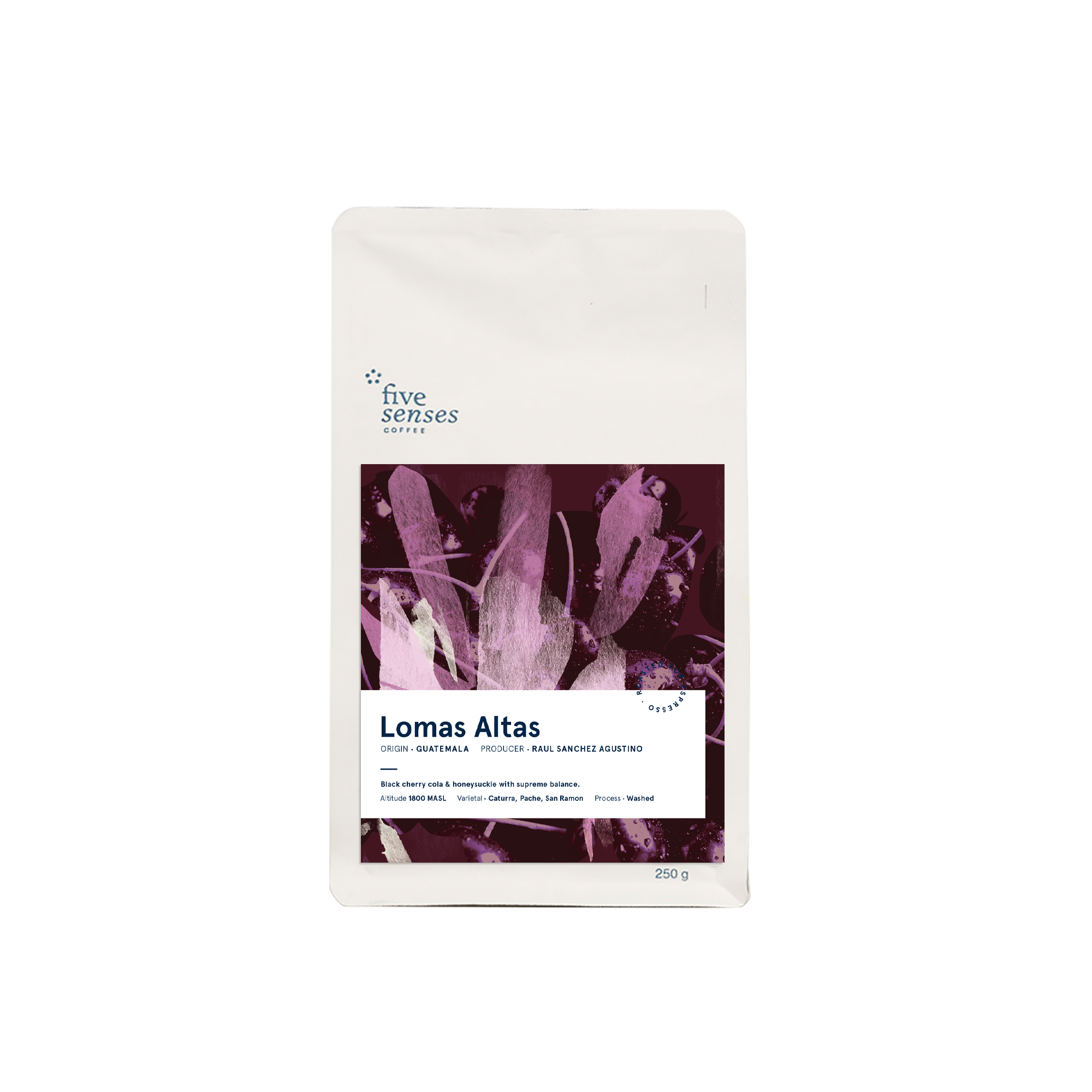 BUY NOW
Lomas Altas, Washed
Black cherry cola & honeysuckle with supreme balance.
An outstanding farm on the inactive volcano range of the New Oriente region in Guatemala.
1800masl, Raul's farm, Lomas Altas is impressively managed. The Caturra, Pache and San Ramon varieties send their roots deep into the metamorphic rock while above, Pine, Oak and Grevillia branches spread cooling shade. To preserve water, selectively picked ripe cherries are brought down to the Fraijanes Plateau to be washed. Raul also works with the Del Paraiso producer organisation to help connect fellow producers with specialty coffee buyers, benefiting the broader community. We're excited to be sharing Raul's delicious coffee with you for the first time!
Caturra, Pache and San Ramon