Fazenda Taquaral
Brazil
Producer
Luis Framarion Pereira Figueiredo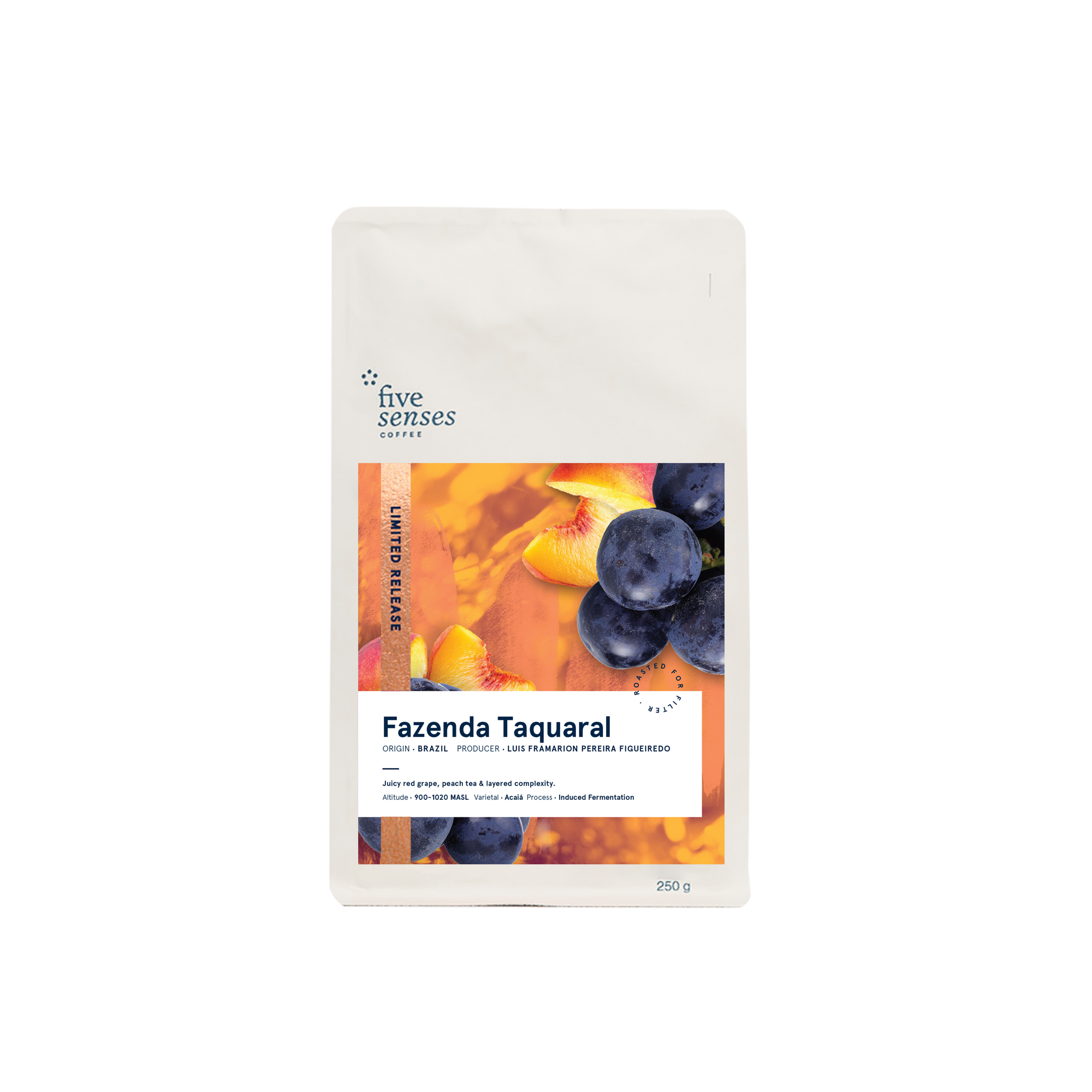 BUY NOW
Fazenda Taquaral
Juicy red grape, peach tea & layered complexity.
With a passion for the countryside and agriculture, Luis' dedication to his studies helped produce this award winning coffee.
We're absolutely thrilled to share this one of two beautiful Brazil coffees won at the Best SanCup Auction through our longstanding partner SanCoffee.
As a child, Luis was always encouraged to focus on his studies to widen his professional options. He moved to the main city of Lavras in the southern state of Minas Gerais early in his teenage years to pursue his dreams of becoming a doctor, although he was eventually drawn to agronomic engineering because of a lifelong passion for agriculture. When he returned to the family farm, he was able to apply these modern agricultural and processing learnings to his own coffee production, including this delicious example of uniquely fermented coffee under a layer of coffee husk. The result is juicy red grape, peach tea and layered complexity.