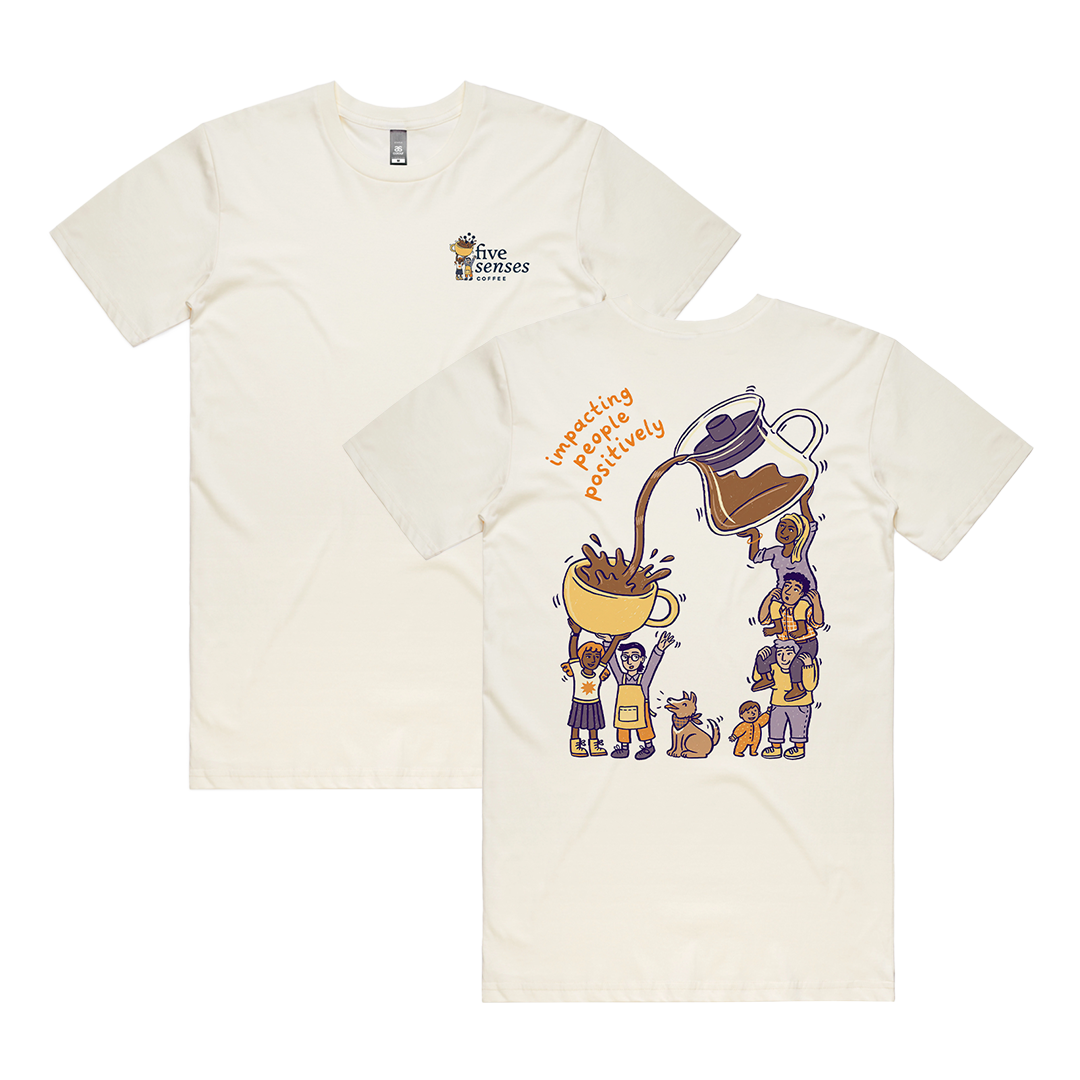 BUY NOW
IPP Tee
Turn double takes and curious glances into engaging exchanges. 
Our Impacting People Positively tee isn't just your average tee. With a nod to our incredible relationships at origin, this statement tee speaks volumes about the positive impact of the specialty coffee value chain. Grab the IPP Tote
Complete the ensemble with this tote that not only looks great but celebrates all the hands of all of the people we're positively impacting in every coffee.
LEARN MORE