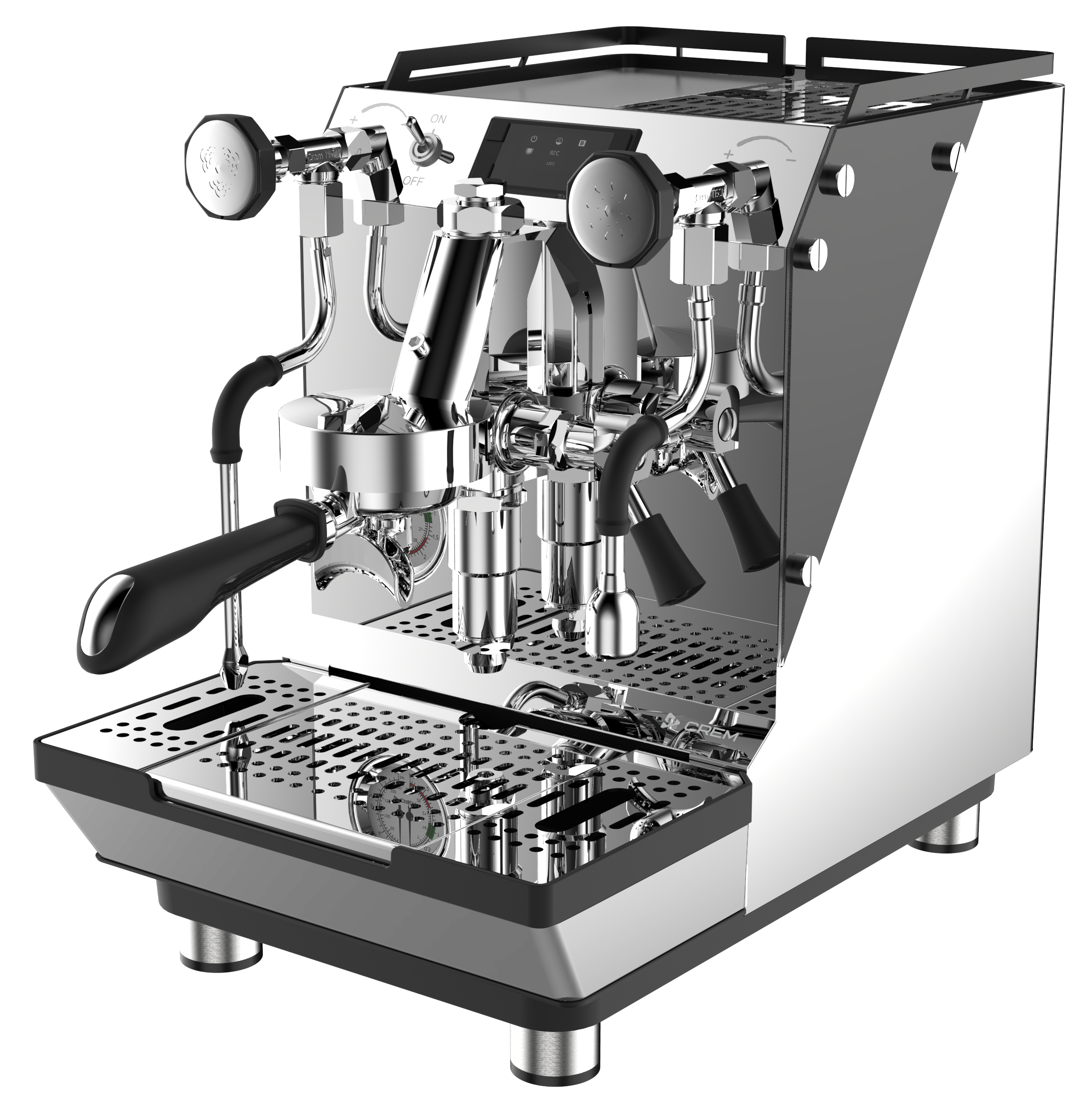 BUY NOW
Crem ONE
The Crem ONE is a striking and unmistakably modern espresso machine that showcases legendary DNA from it's iconic predecessor, the Expobar Barista Minore. Keeping the soul of the iconic Minore, the Crem ONE is a complete re-imagination through thoughtful creation.
Available in four different models, you're sure to find the perfect machine that suits your needs ... and budget. Each model features unparalleled temperature control with PID, state-of-the-art technology including dual pressure gauges, shot timers, plus 58mm commercial baskets and Cool-touch steam wands. All housed in a beautiful high polished stainless steel design, this machine is sophistication and high-performance all rolled into ONE.
NOTE: We recommend the Dual Boiler - Pre Infusion as our preferred Crem ONE model. This is the model we will hold stock of, but if you're interested in any other model, just fill the form below and we can order it in for you!
Four Models, One Machine: