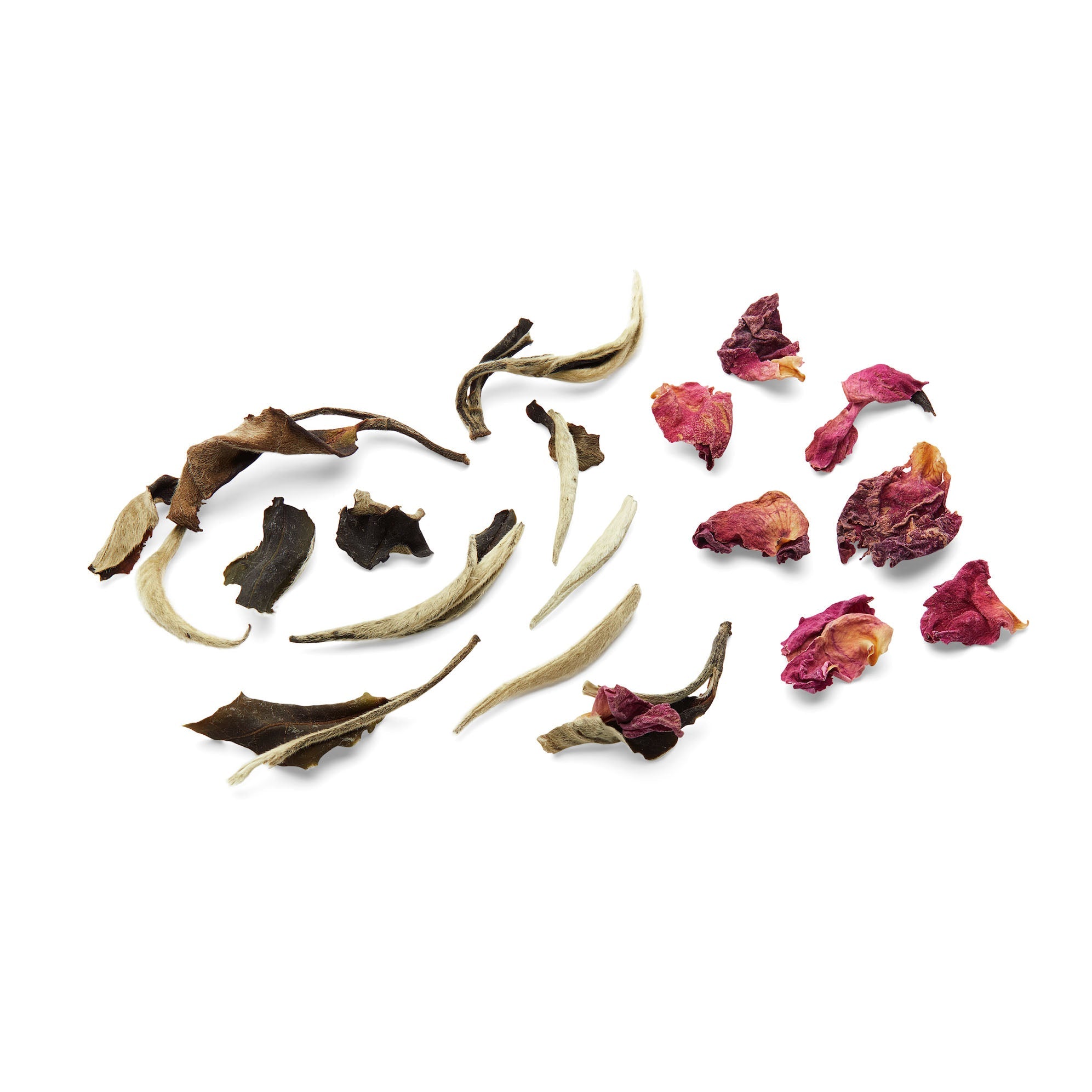 BUY NOW
Moonlight Rose
Moonlight Rose has soothing floral tones with hints of stone fruit and a delicately sweet finish.
Indulge in the calming effects and gentle intricacies of this minimally handled ancient and wild White Tea combined with aromatic Organic Rose Petals. Like the shades of the moon, the appearance of the dry leaves are white on one side and shadowy black on the other, giving it a striking appearance.
The tea leaves in this blend come from spring shoots selectively picked and processed during the full moon in the high mountains of Yunnan, China.