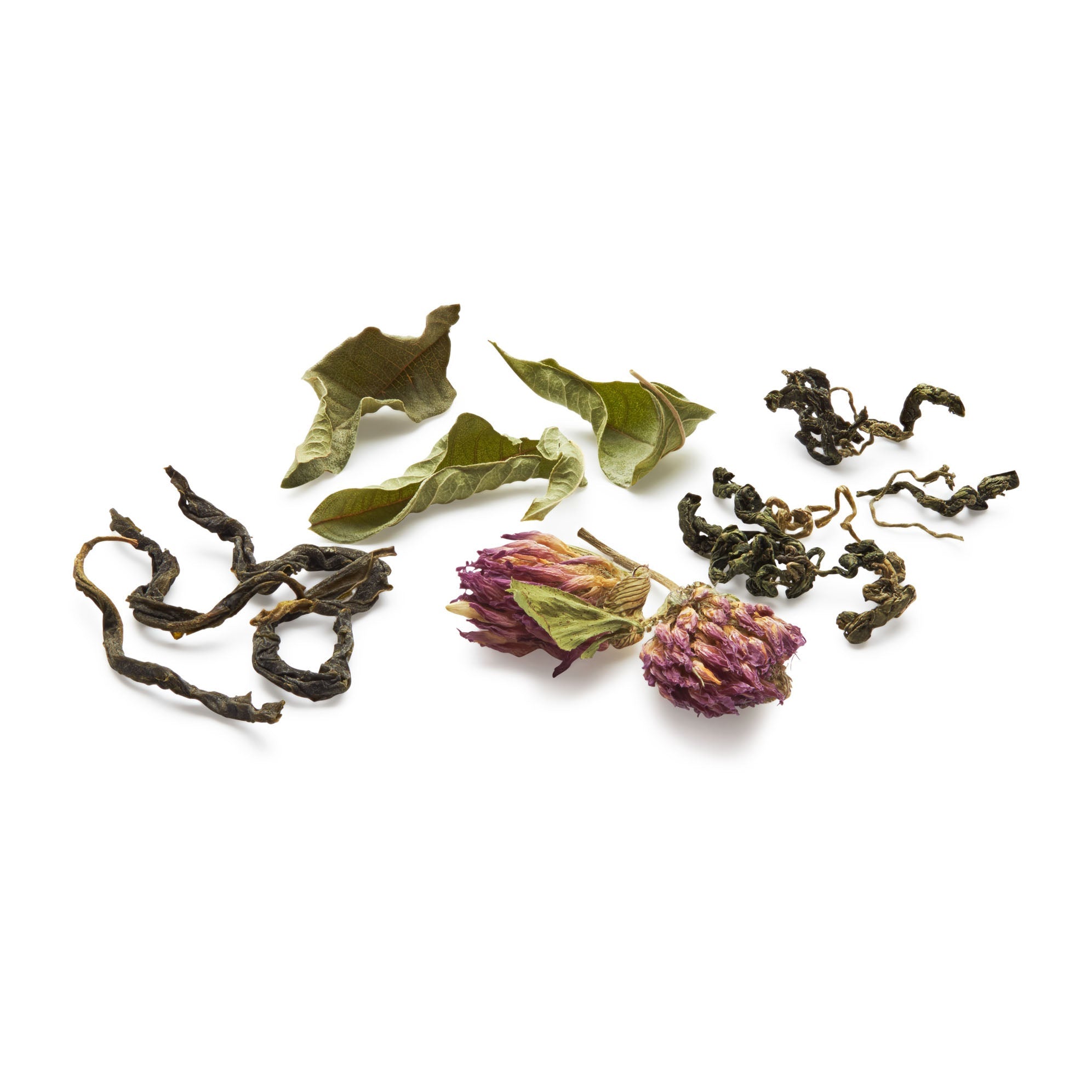 BUY NOW
Meaningful Green
A captivating arrangement of dark jade leaves, bright green herbs, and soft purple blossoms.
An unforgettable blend of ancient and wild Green Tea Leaves, Red Clover Blossoms, Lemon Verbena, and Gynostemma Vine. Meaningful Green is exceptionally smooth, with floral, lemon, and sweet nut tones, followed by a refreshing and clean finish.
Antioxidant-rich and naturally healthy, this Green Tea will be your new favourite and leave you feeling energised and wanting more.