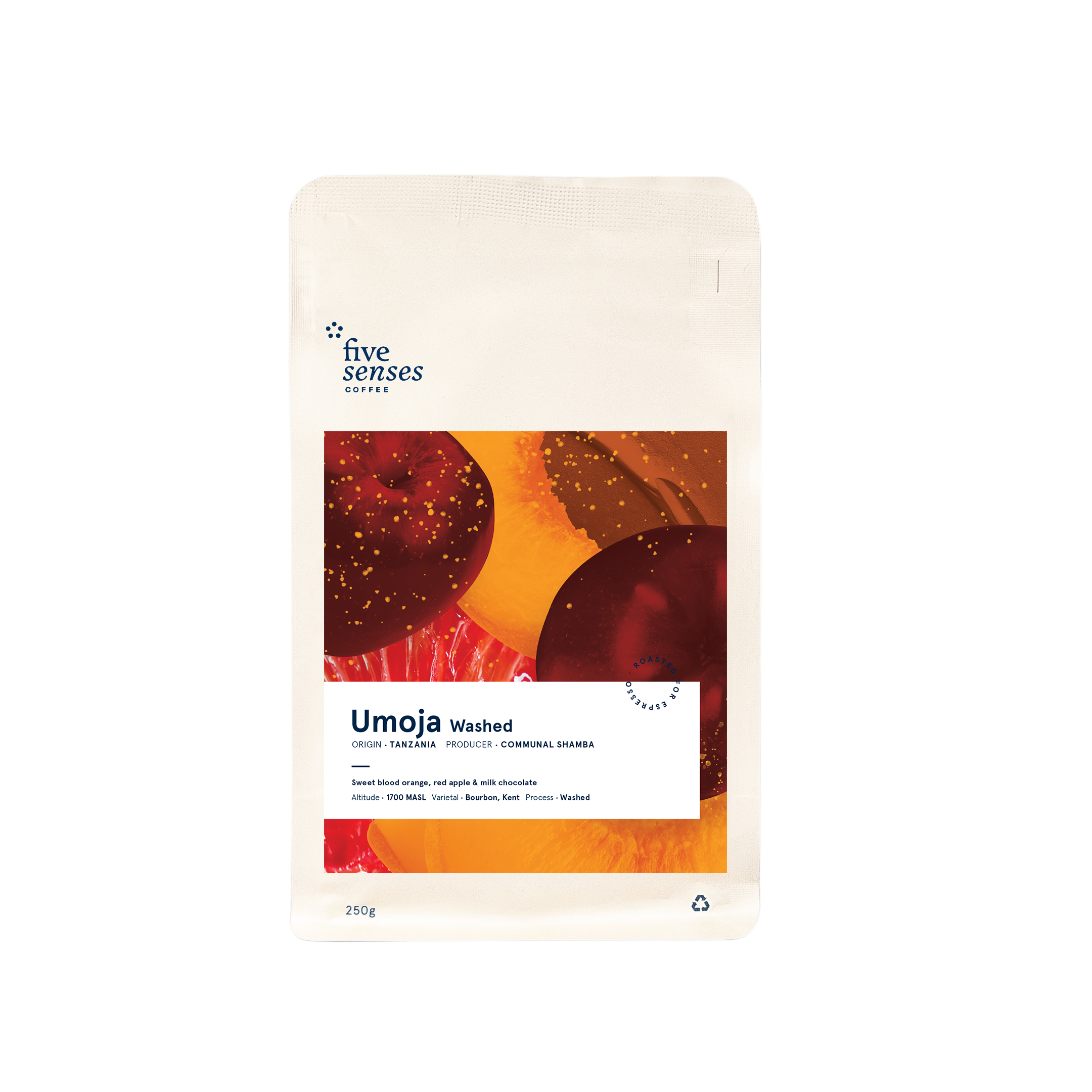 BUY NOW
Umoja, Washed
Sweet blood orange, red apple & milk chocolate.
From the vast wilderness of Tanzania comes a special relationship with Keremba and Mkunde's Communal Shamba. This beautiful washed coffee is the perfect embodiment of a local phrase in Swahili—'Umoja ni nguvu' which means 'Unity is strength.' The rolling hills of Tanzania's Songwe region have historically been known for largely untraceable, commodity coffee. A transformative partnership between Keremba Warioba and Mkunde Chachage with local smallholder farmers has sought to change this. With over 5 years under their belt, Communal Shamba is leading positive change by funding critical, community-led education and health initiatives through sustainable and ethical coffee. This beautiful washed coffee is the culmination of the pair's tenacity and excellence. Experience a flavour journey of sweet blood orange, red apple & milk chocolate.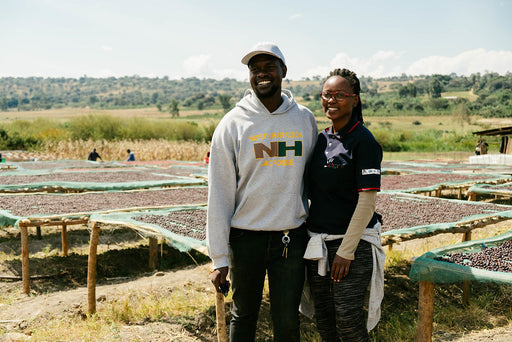 Get to Know: Communal Shamba
Like every good superhero backstory, Communal Shamba came about through a chance encounter with something extraordinary. Two homegrown Tanzanians, Keremba Warioba and Dr Mkunde Chachage, who had spent the last 10 years working and studying in Melbourne, stumbled into one of our Curated Cupping events. While their family back home grew coffee, they had virtually no coffee experience—but they had a strong passion for agriculture and social impact.
LEARN MORE