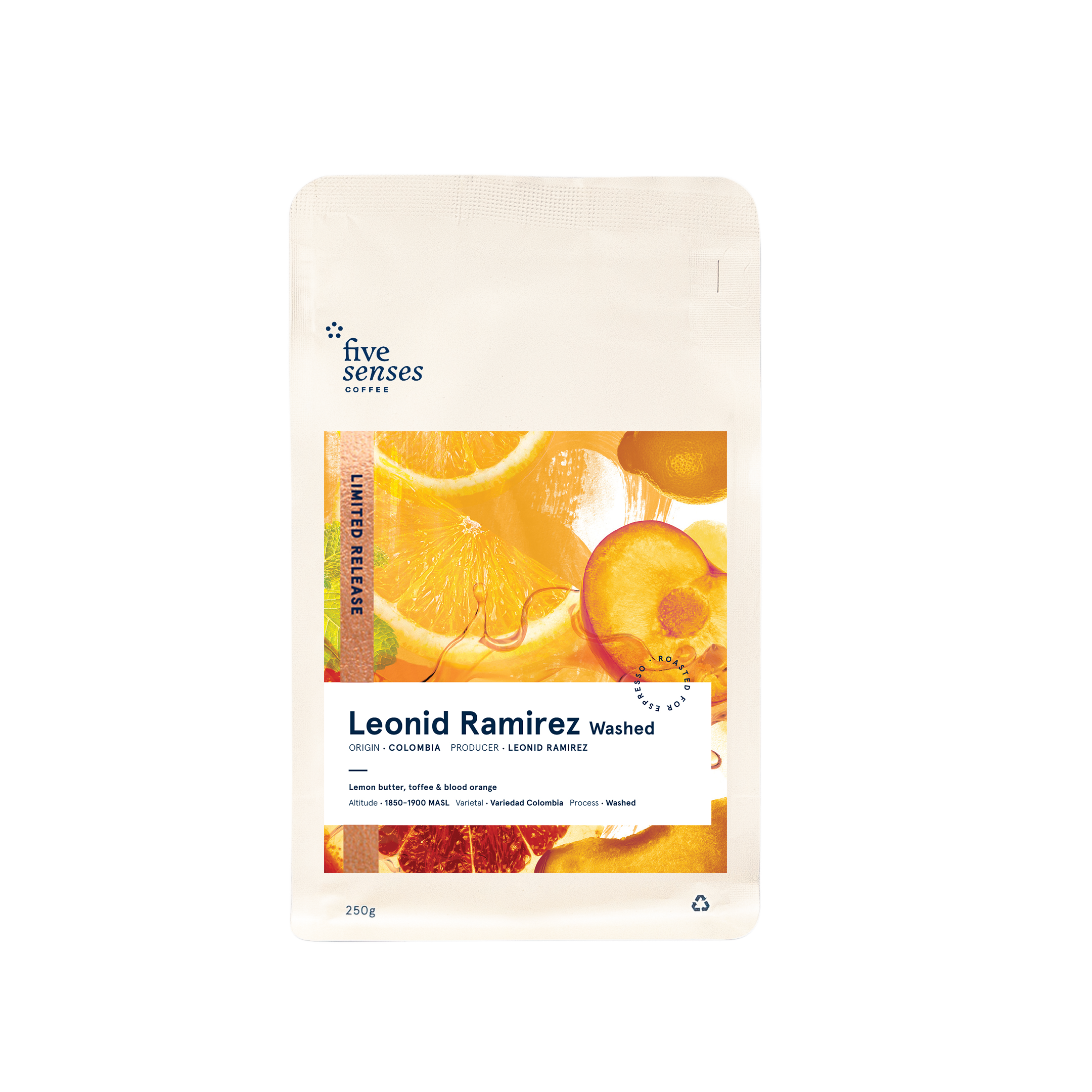 BUY NOW
Leonid Ramirez, Washed
Lemon butter, toffee & blood orange.
A success story of specialty coffee: deliciousness driving positive impact for this young Colombian farmer. Above-market prices from Five Senses have supported Leonid Ramirez's year-on-year quality and livelihood improvements. Even amongst this celebrated coffee origin, smallholders here can still struggle to capture the full value of their farming. Through above-market prices and his own ingenuity in processing, Leonid has been able to achieve incredibly delicious results year-on-year. Leonid's approach to the classic processing method of Colombia maximises flavour with ripe coffee undergoing multiple stages of controlled fermentation in whole cherry before being pulped and finished as a classic washed coffee. The delicious results are smooth & tart lemon butter, toffee and blood orange.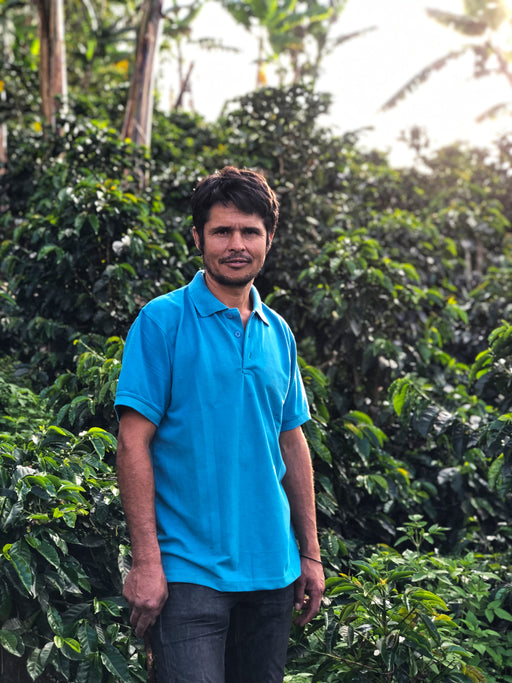 Get to Know: Leonid Ramirez
From deep in the mountainous Andes of central-western Colombia, Leonid Ramirez has defied the odds and breathed new life into his origin's classic processing methods. Colombia has long been a celebrated origin, but even with its long producing history, smallholders can still struggle to capture the full value of their farming. Through the support of exporters, Five Senses and Cofinet, Leonid has been able to continuously improve quality and efficiency offering delicious coffees and improving his family's livelihood. Specialty coffee driving positive impact? That's something Five Senses is very proud to support.
LEARN MORE