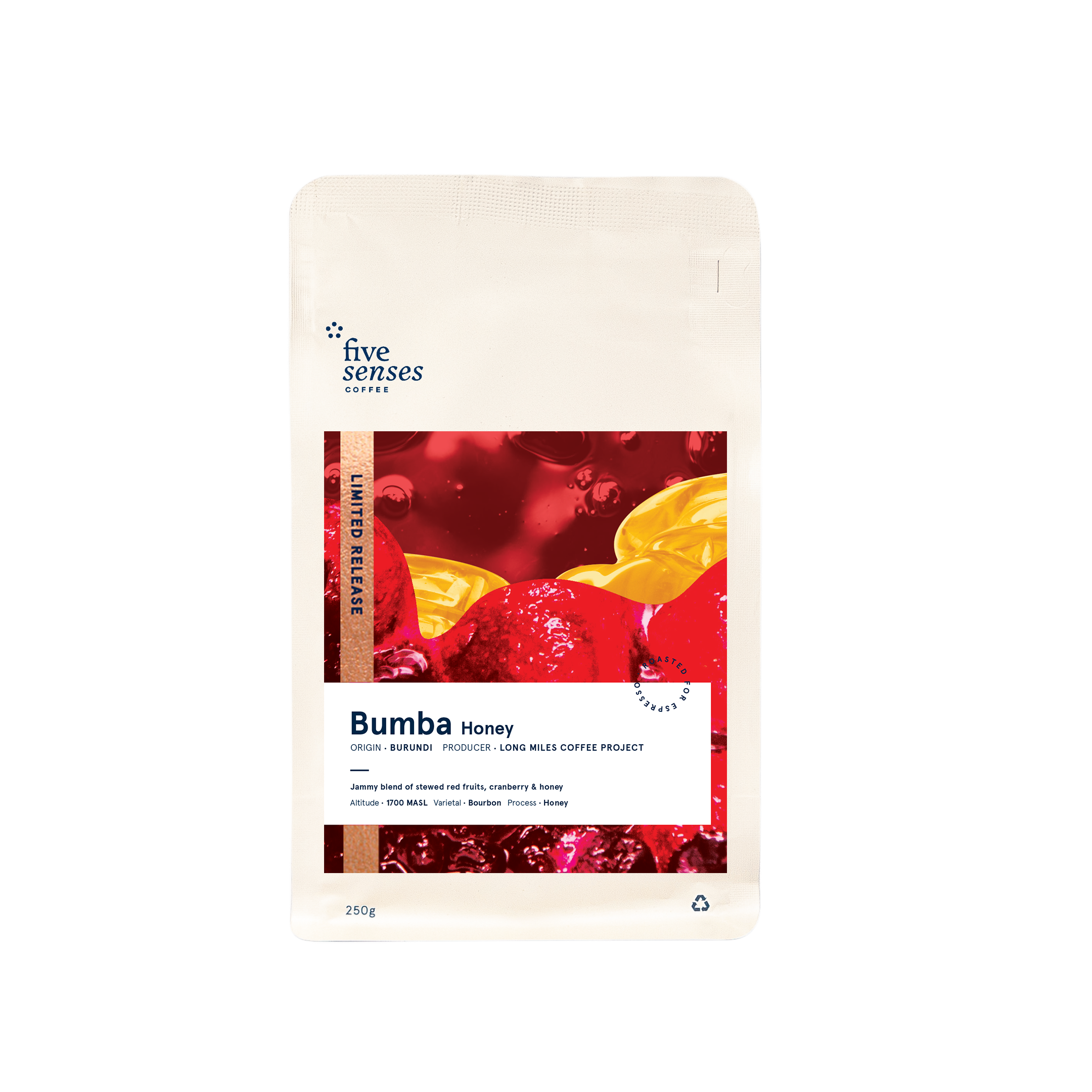 BUY NOW
Bumba, Honey
Jammy blend of stewed red fruits, cranberry & honey.
Farmers from Bumba Hill had to cross three rivers and pass two province borders to reach the nearest washing station. The dedication of these coffee farmers stood out to the Long Miles team, both in the field and on the cupping table. Coffee is the most important crop grown on the hill, closely competing with corn and beans. Year after year, Long Miles Coffee has met challenge after challenge trying to bring a washing station closer to Bumba Hill. Long Miles bought a piece of land on Ninga Hill, a stone's throw away from Bumba. And now after almost five years, Ninga Washing Station has produced its first micro-lots. Including this exceptional honey processed lot, a jammy blend of stewed red fruits, cranberry & honey.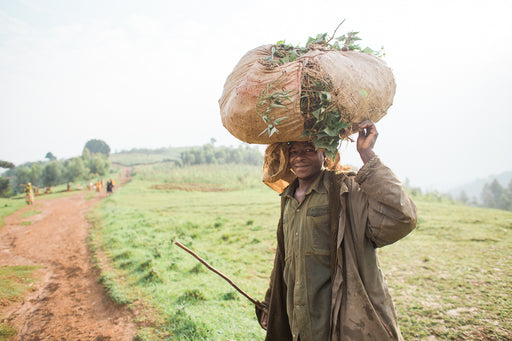 Beyond the Brew: Long Miles
Five Senses feels a strong sense of shared values around excellent quality coffee and social impact with the Long Miles crew. The organisation, attention to detail and positive relationships we saw on the ground were genuinely impressive. The Long Miles Team continue to produce some truly amazing coffees which are improving the lives of coffee growers in these remote areas of Burundi.
LEARN MORE