Altieri, Panama
Panama
Producer
Lost Origin Coffee Lab
Saison & Lactobacillus Plantarum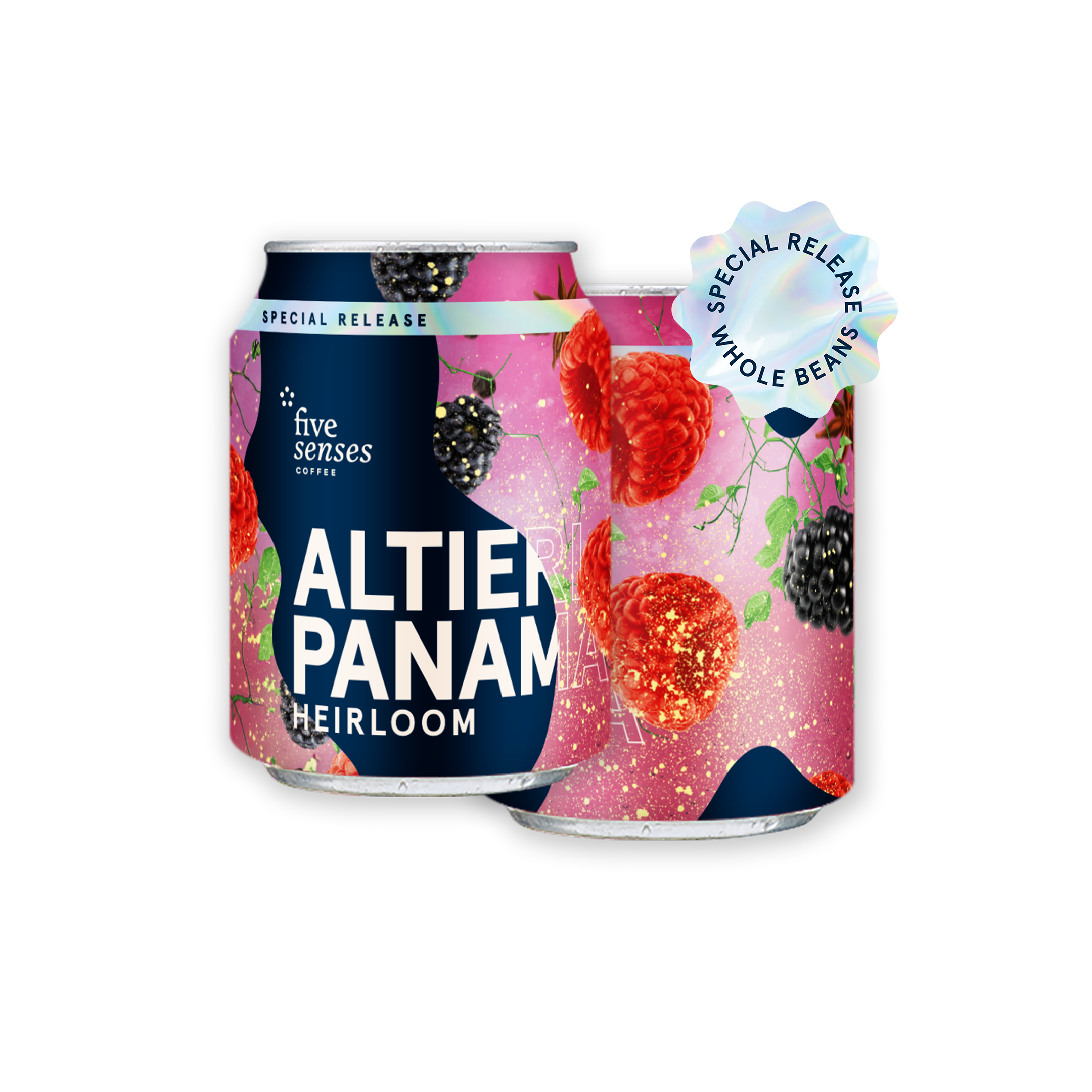 PRE-ORDER
Altieri, Panama
Christmas spices & forest berries.
Five Senses has collaborated with Lost Origin Coffee Lab x Altieri Estate to bring you a seriously special release of whole coffee beans packaged in beautiful 100g cans this Christmas. Pushing the boundaries of coffee fermentation, Lost Origin Coffee Lab has used traditional beer brewing methods to create something innovative and unique. This de-pulped Panama Heirloom from Altieri Estate inoculated with Saison yeast and lactobacillus plantarum, delivers a truly unforgettable flavour profile of sparkling natural wine, forest berries & Christmas spices. Nelson Sauvin hops from New Zealand were added to stabilise the pH levels and extend the fermentation. The award-winning varietal was cultivated on the eastern slopes of the Barú Volcano, surrounded by the virgin cloud forests of the Barú National Park in Boquete, Panama.
Saison & Lactobacillus Plantarum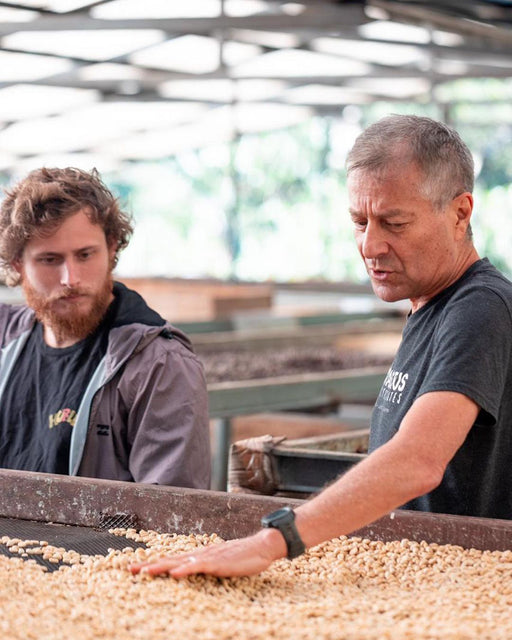 Beyond the Brew: Lost Origin
With an origin story that wouldn't feel out of place on the silver screen, Franz Zeimetz, in search of inspiration and new flavours, stumbled upon the world of coffee by chance. From humble beginnings as a driver for some of the most prestigious coffee estates in Panama to crafting exceptional micro-lots for the global barista championships, Franz's story is nothing short of remarkable.
LEARN MORE