Toddy Commercial Cold Brew System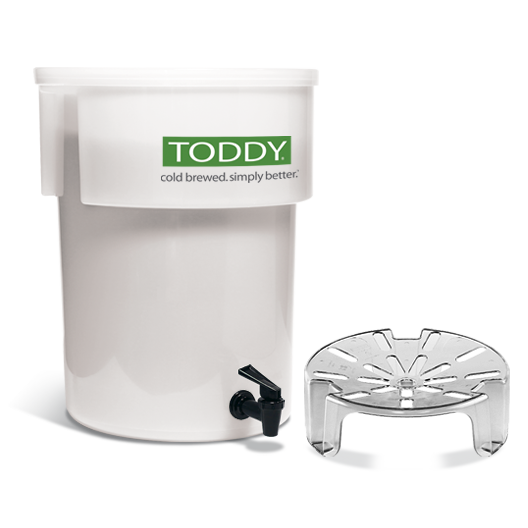 BUY NOW
Toddy Commercial Cold Brew System
The Toddy Commercial Cold Brew System makes preparing large sized batches of delicious cold brew coffee easy!
Producing up to 9.5L of cold brew, this ultra easy system is perfect for cafes, offices and extreme cold brew enthusiasts!
With the Toddy Lift addition included, filtering the cold brew is now even easier. The Lift increases the volume of cold brew you get from every batch by allowing for full drainage of the filter papers.
Please note: filter papers are not included and are required to brew - you will need to order Filter Papers for Commercial Toddy.