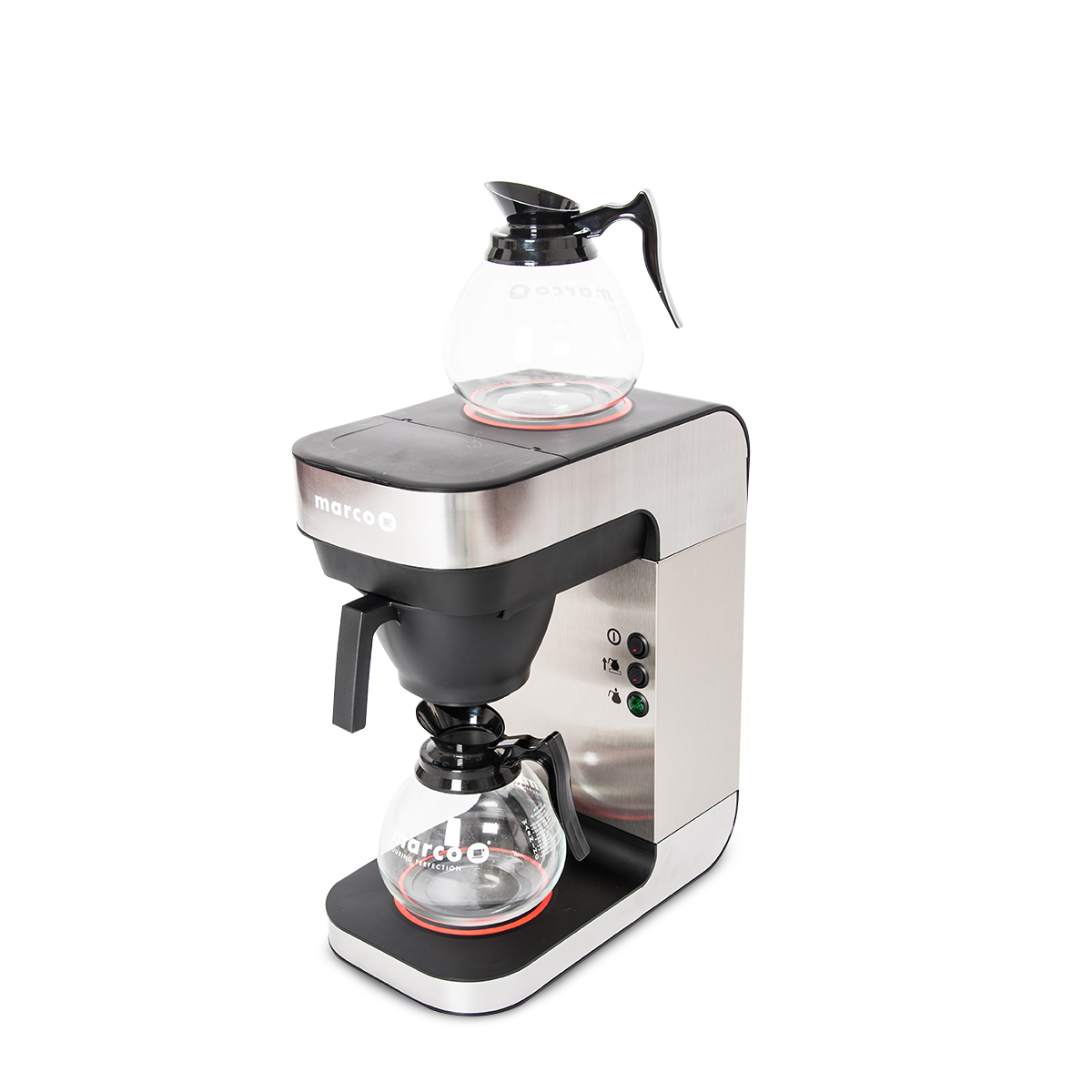 BUY NOW
Marco Bru (F45M)
A great introduction to Batch Brewing coffee with affordable Flash Boiler technology and two handy thermal glass serving jugs.
A smaller profile of the Bru (F60M) unit, the F45M is a manual fill batch brewer able to prepare up to 1.8ltr of tasty filter coffee into a glass jug. Utilising Marco's carefully designed flash boiler technology, you'll get better temperature consistency that most traditional flash boilers at great bang for buck.
Comes with two thermal glass serving jugs. Filter papers are available here: Batch Brewer Filter Papers.