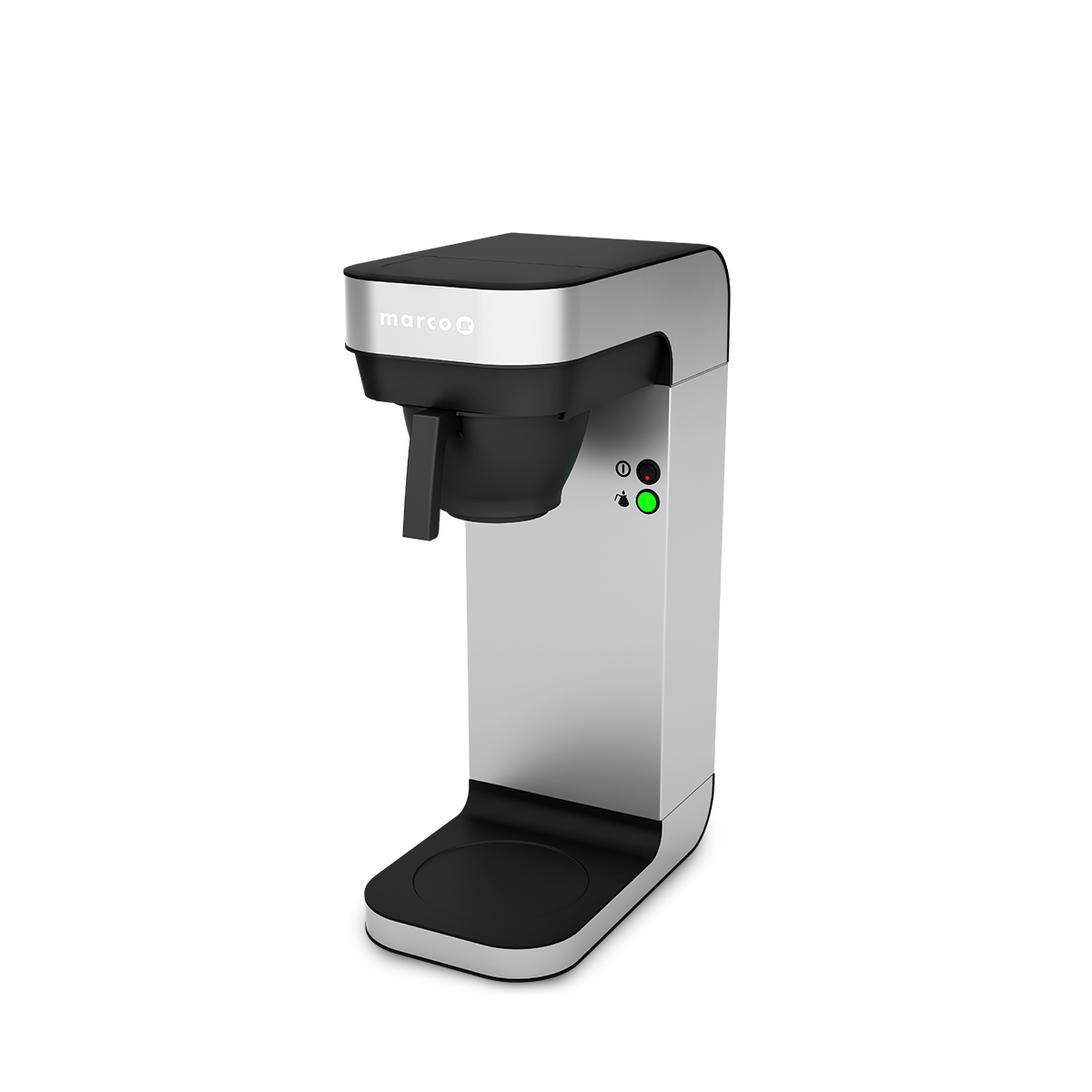 BUY NOW
Marco Bru (F60M)
A great introduction to Batch Brewing coffee with affordable Flash Boiler technology.
The Marco Bru (F60M) 2.2L manual fill batch brewer with heat retaining flasks. Utilising a flash brewing system to heat brew water before it is showered onto the coffee bed. The Bru works slightly differently to other flash boiler brewing systems as it introduces temperature stabilising technology at the end of a brew cycle to help curb temperature spikes that lead to batch brew over extraction.
Filter papers are available here: Batch Brewer Filter Papers.
Note: this brewer requires a flask/airpot such as Marco Bru (F60M) Airpot.