About:
Five Senses began like many companies with the owner doing every role. In this story, one of Dean's first appointments was Jay as the first Five Senses roaster. With well over 10 years of experience, Jay can bamboozle you with his knowledge of molecular bean transformation during the roasting process, all while bench-pressing 100+kgs.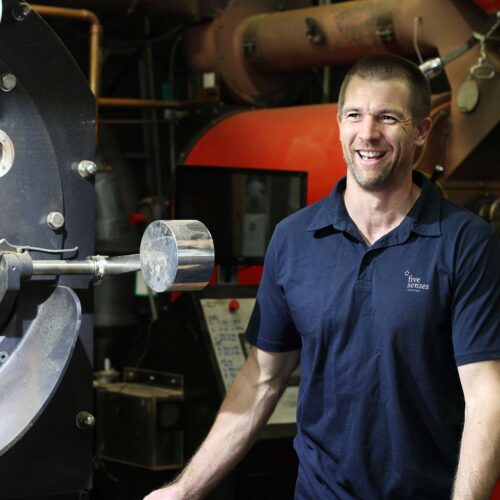 Be the first to know
Simply fill out your details to get the latest coffee news direct from us.