Position:
Director of coffee/management consultant
About:
We were lucky enough to have this Yorkshire lad, Matt Slater, join our team early 2019 as our new Director of Coffee. The role is a critical one for Five Senses, overseeing all of our green coffee sourcing and our two roasting teams, not to mention wrestling with the ever shifting landscape of the global coffee supply chains.
Matt comes well equipped though - prior to his previous role as International Director of Re:Co Symposium for the Specialty Coffee Association, he co-founded North Star Roastery in Leeds, UK and worked with specialty coffee importer Falcon Coffee.
Born out of the punk DIY music scene, Matt's got collaboration and a strong ethical stance running through his veins. Wanderlust and being part of a touring band saw him rove the world from hometown Leeds, including stints in NZ and Aus, planting the initial seed for the move last year with his wife and kids.
That seed took root when Ben Bicknell was asked to present at Re:Co Dublin in 2016 and the close collaboration shone a light on the shared drive between Matt's passions and Ben's work with Five Senses.
When he's not busy cupping samples in the lab or video chatting with one of our coffee farming partners around the world, Matt's always up for a chat, whether it be about coffee, community, beer or music. We're super lucky to have Matt bring his passion and heart to the table to help us continue finding ways to impact people positively!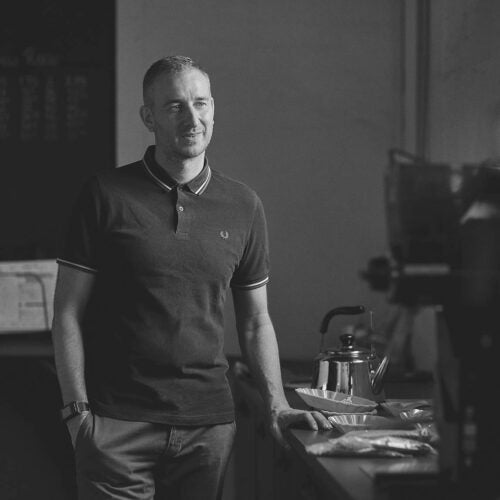 Be the first to know
Simply fill out your details to get the latest coffee news direct from us.