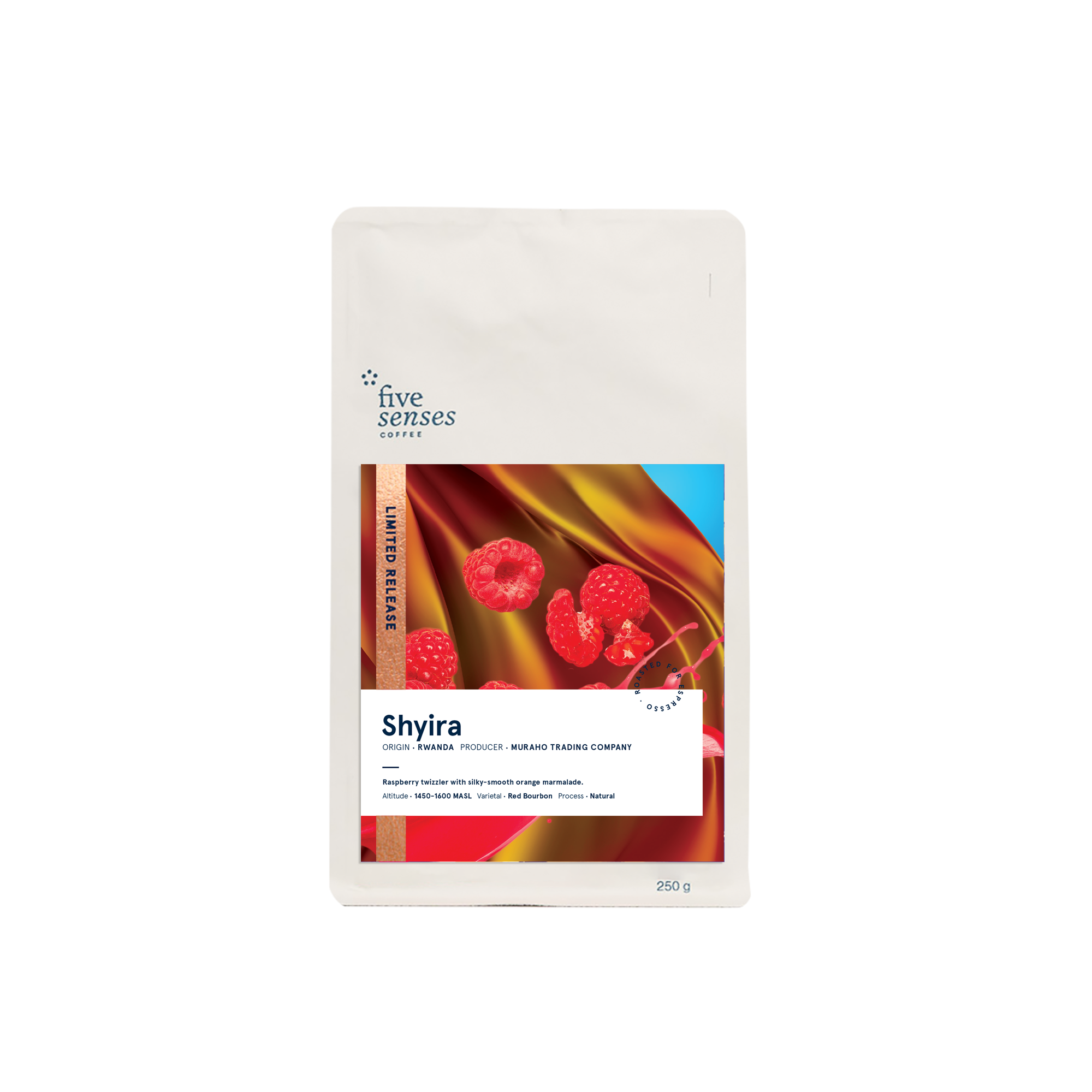 BUY NOW
Shyira
Raspberry twizzler, orange marmalade, silky-smooth.
From Rwanda's highest altitude smallholder coffee farmers comes a delicious lot, care of social enterprise, Raw Material.
Sourcing from farmers growing at 2000 - 2400masl, the Shyira washing station is a rarity in the stunning Nyamasheke District.
Five Senses' social enterprise friends, Raw Material, joined forces with their Rwandan partners, Muraho Trading Company (MTCo) to produce this lot. MTCo's Shyira washing station offers exciting access to highly grown Red Bourbon varietal coffee from over 1800 smallholders. Ripe cherries are picked and sorted, before being dried on raised beds for 30 days for truly tasty results. Raw Material send 100% of profits back to farmers and have driven critical support after devastating floods in the region. Delicious coffee supporting livelihoods? Sign us up!