Bom Jardim, Pulped Natural
Brazil
Producer
Josué Pereira Figueiredo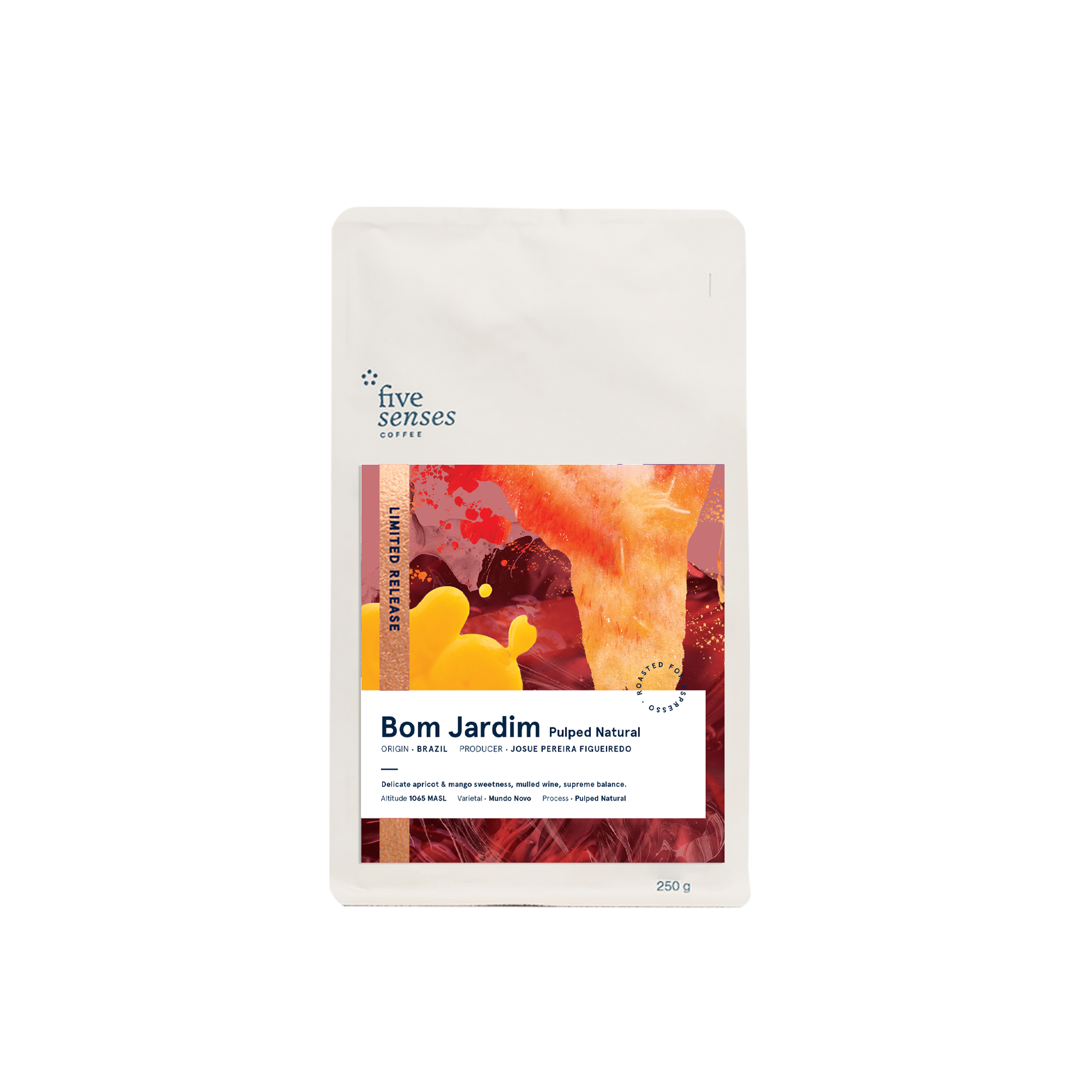 BUY NOW
Bom Jardim, Pulped Natural
Delicate apricot & mango sweetness, mulled wine, supreme balance.
Celebrated in a San Coffee collective auction, this lot showcases 49 years of processing expertise of Josué Pereira Figueiredo and the refined flavours and balance that excellent Brazilian coffee can offer.
Josué Pereira Figueiredo established the Bom Jardim estate in the Campo das Vertentes region when he was just 26 years old. Since then, he's been using his agronomy and research training to explore the potential of his land and the coffee varieties it grows. This Mundo Novo lot, a cross between Typica and Bourbon varieties, was picked at optimal ripeness before being pulped and laid on concrete patios to finish drying. The resulting balanced cup is a delicious expression of Josué's years of expertise.