Bom Jardim, Anaerobic
Brazil
Producer
Josué Pereira Figueiredo
72hr Anaerobic Fermentation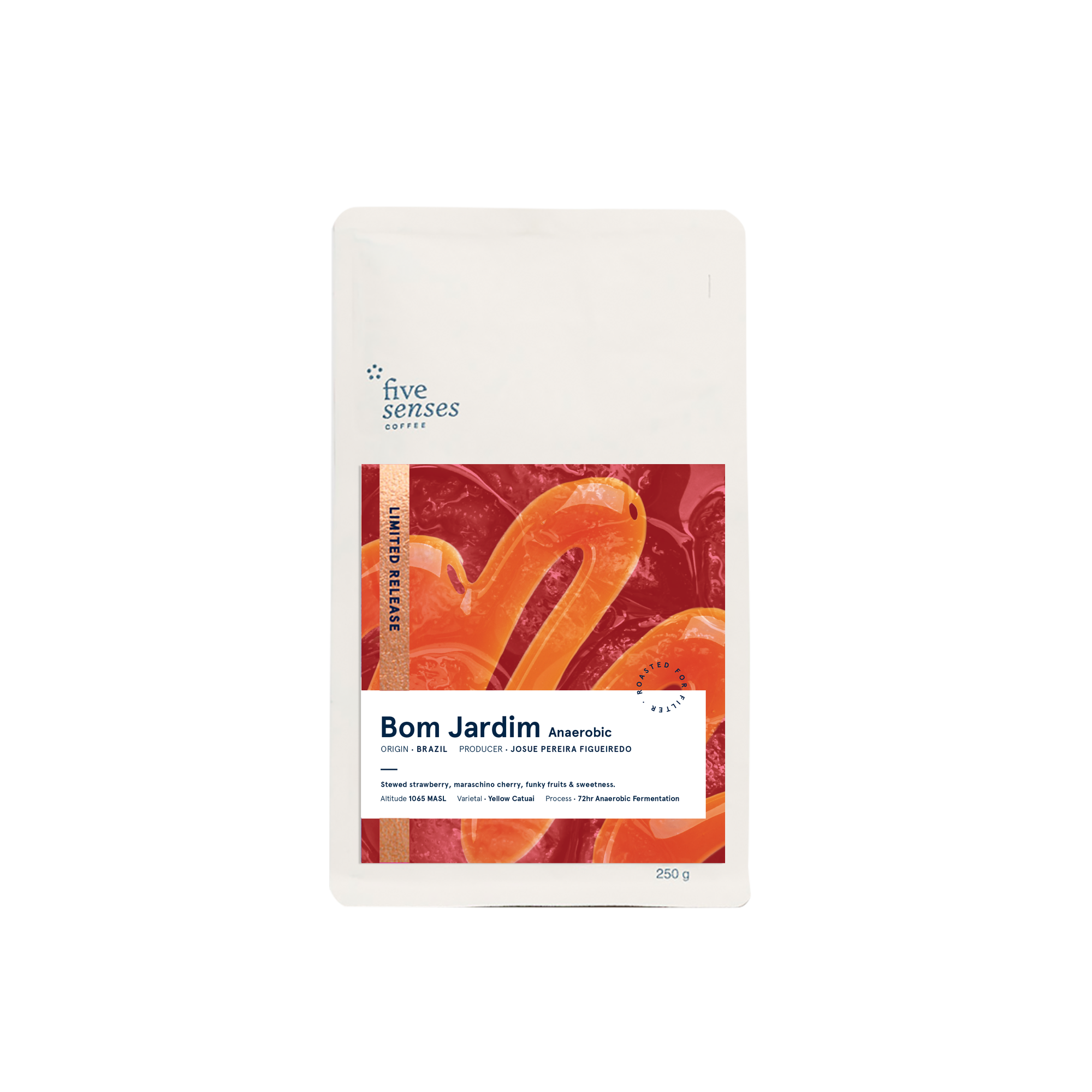 BUY NOW
Bom Jardim, Anaerobic
Stewed strawberry, maraschino cherry, funky fruits & sweetness.
Utilising his 49 years of farming experience, Josué captured our attention with this flavour-packed micro-lot entered into the Best SanCup competition.
Any preconceptions you have about 'Brazilian coffee' are going to be blown away by this small competition lot. Josué put his ripe Yellow Catuai cherries into airtight barrels and, carefully tracking their temperature and Ph, allowed them to ferment for 72hrs in this anaerobic environment. Cherries proceeded onto patios for 3 days to lose further moisture before undergoing a final 72hrs of mechanical drying to reach 11% moisture. The result is a fruit explosion, far from the classic chocolate and nut flavours we normally anticipate from Brazil. Enjoy!
72hr Anaerobic Fermentation