Trust the Process. Colombian Collection #5
Colombia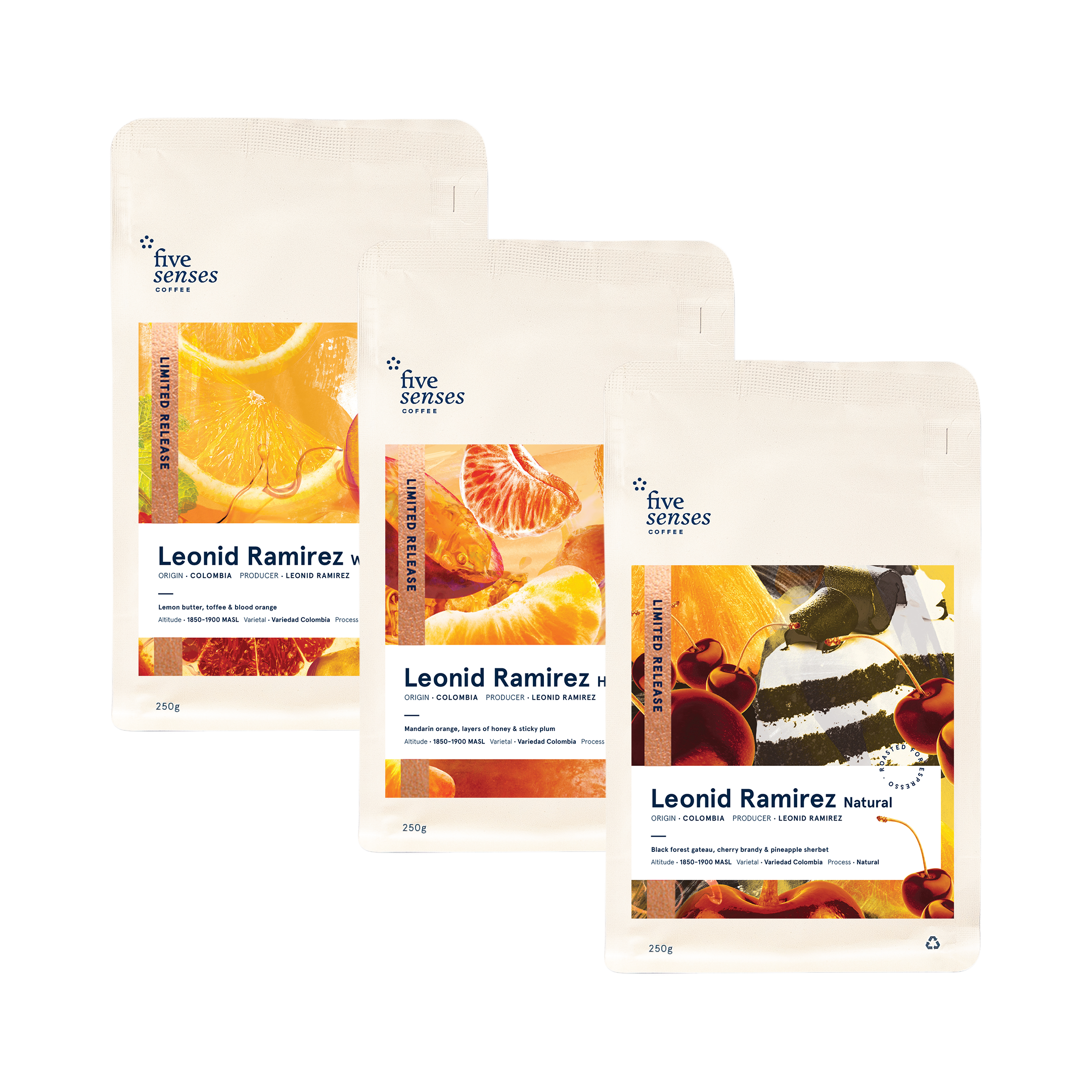 BUY NOW
Trust the Process. Colombian Collection #5
The iconic coffees of Leonid Ramirez are back!
Our roastery is a-buzz with anticipation about the impending first roasts of these coffees, whose delicious flavours have built a dedicated following every harvest. It's going to be a collection you don't want to miss!
This is Five Senses' 5th year featuring Leonid's coffees and, once again, he's worked magic from the fruit he grows on the green hills of his farm, Finca La Cortina de Hierro. There's a lot to celebrate here – obviously, some great coffees to brew up but also the impact on Leonid's life that's been made possible by the on-the-ground support from exporters Cofinet and, in turn, the purchasing of this coffee by Five Senses and yourselves.
In celebration of Leonid's efforts, this 'Trust the Process' collection of three beautiful micro-lots showcases the influence of processing – washed, honey and natural – on his carefully grown coffees.
Don't miss out on this delicious spread from one of our annual favs!