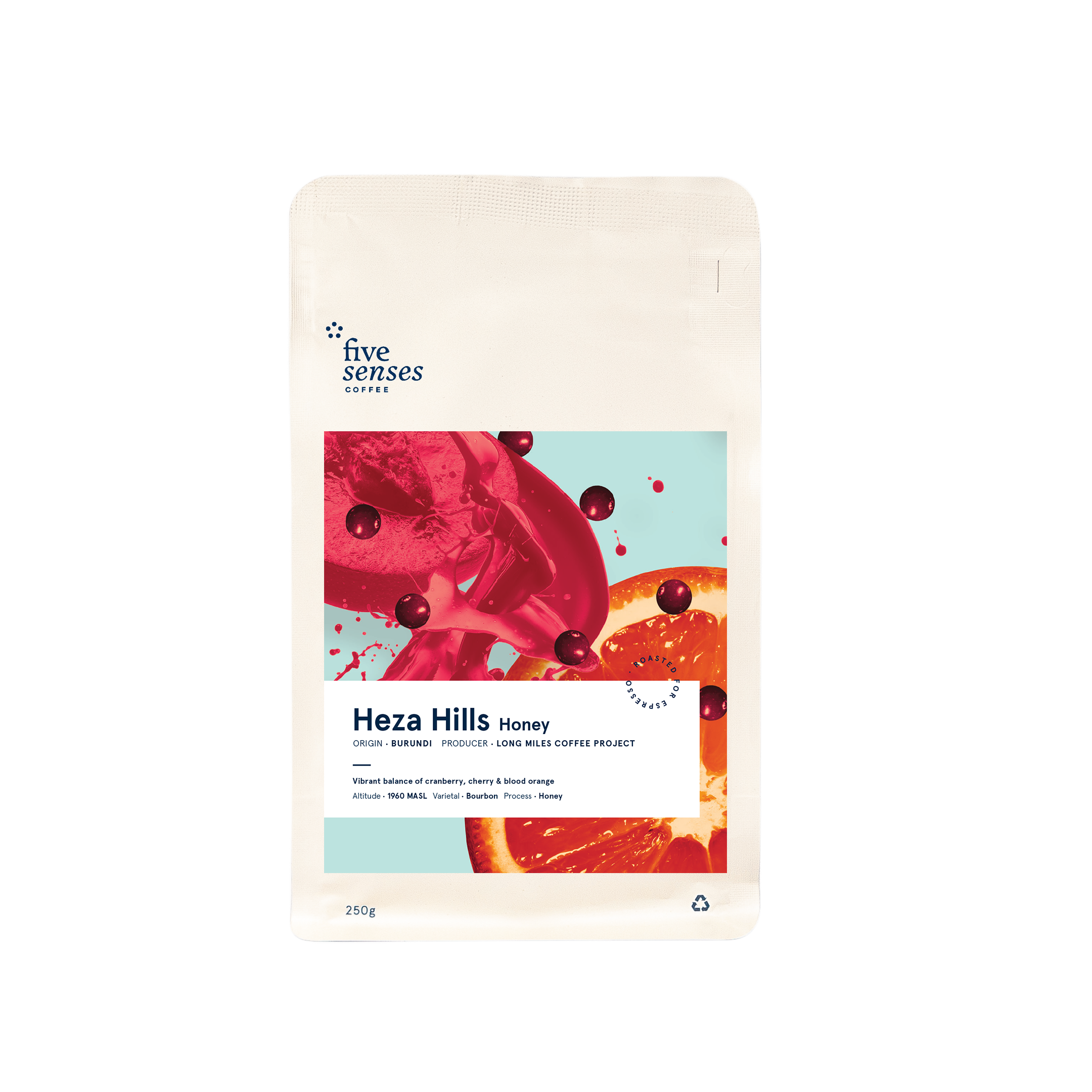 BUY NOW
Heza Hills, Honey
Vibrant balance of cranberry, cherry & blood orange.
This collaborative effort between Heza Washing Station and local smallholder farmers is championing the quality coffee of the surrounding hills. Heza means 'beautiful place' and with panoramic views of an ever-changing East African sky, this washing station lives up to its name. To say Heza Washing Station is 'remote' would be an understatement and yet the community that lives in the surrounding hills is a special one, comprised mostly of coffee farmers. Heza was built into a cliff at the foot of Gitwe Hill. From here, the Rwandan border and the tips of the Kibira, Burundi's only indigenous rainforest, can be seen looming in the distance. The individual micro-climates of each hill combined with the station's ideal conditions result in a vibrant balance of cranberry, cherry & blood orange.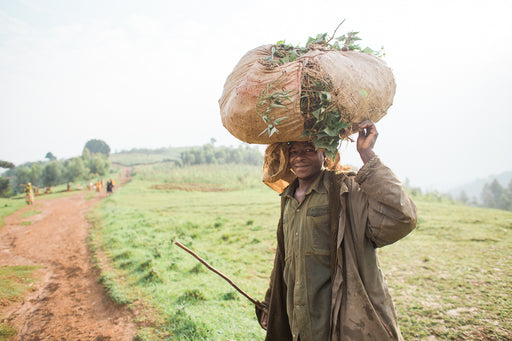 Beyond the Brew: Long Miles
Five Senses feels a strong sense of shared values around excellent quality coffee and social impact with the Long Miles crew. The organisation, attention to detail and positive relationships we saw on the ground were genuinely impressive. The Long Miles Team continue to produce some truly amazing coffees which are improving the lives of coffee growers in these remote areas of Burundi.
LEARN MORE