Position:
account manager & barista trainer
About:
Following a crack at Aerospace engineering and the Air Force, Harry's love for music pulled him into the world of sound production with a side of specialty coffee. Busting out countless top-quality brews in Adelaide cafes whilst his band smashed it out on the blues rock circuit, he now calls Five's home. You can catch him at local gigs, pondering the ways of the world or piloting high above it!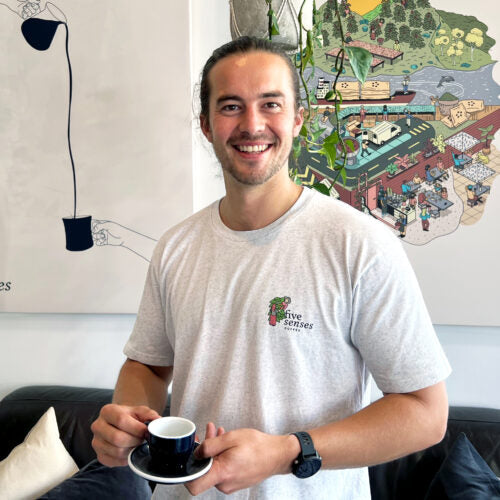 Be the first to know
Simply fill out your details to get the latest coffee news direct from us.