Position:
Senior field service technician
About:
Meet Beau, our very own in house MacGuyver of the coffee world. In his role as Senior Field Service Technician, Beau's been wielding his screwdrivers and equipment know-how for Five Senses for almost 9 years on the West Coast. This folks, is one multi-talented gent. Always willing to put his inventive, inquisitive mind to work solving coffee problems - the more unusual and interesting the better;
A freeze distillation mechanism for milk + cold brew.
Aligning EK43 burrs to within the micron.
Honing our Barista Academy power system to reduce usage by 40%.
A home workshop stocked full of niche tools, custom machinery collected over the years and a 3D printer supplements his van, sometimes described as a Tardis of the tech world.
But Beau doesn't just get espresso machines humming smoothly. Time and time again he's rolled up at industry events - everything from state barista championships to the Melbourne International Coffee Expo - with his characteristic can-do attitude and, with zero fuss, rolls up his sleeves and drops hours of volunteer time helping things run smoothly.
With these finely honed tech skills and an eye for the bonus fixes that make people's coffee lives better, it's no wonder that cafe owners collectively heave a sigh when Beau walks through their door.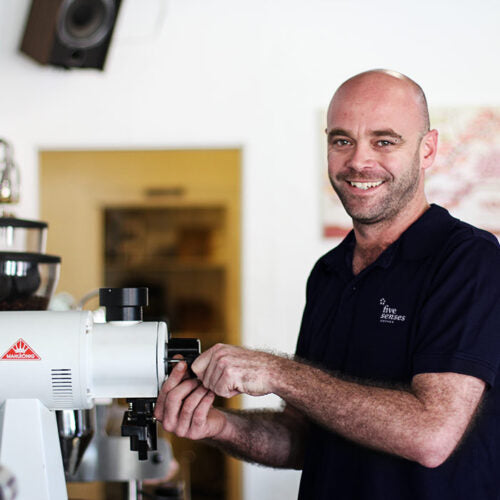 Be the first to know
Simply fill out your details to get the latest coffee news direct from us.